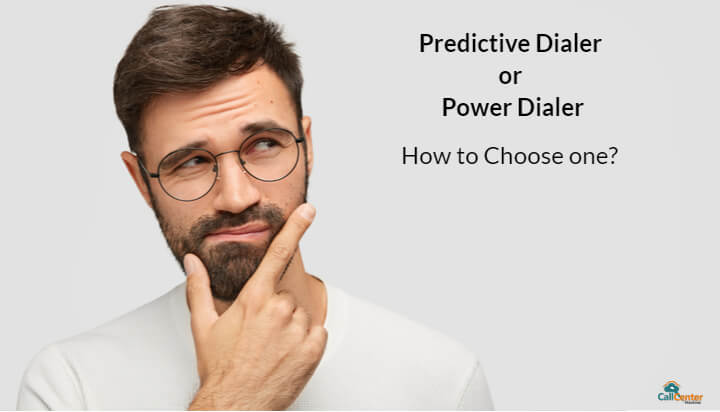 A dialer is a software that automates the process of dialing contact numbers. As the productivity of call centers largely depends on the number of calls connected, and a dialer can significantly boost this number.
A dialer can help weed out unproductive calls, like missed calls, out of service numbers, answering machines, etc. These limiting factors can greatly affect the productivity of call centers, but a dialer can help tackle these issues, improving the overall performance significantly.
To cater to the needs of the call center industry, there are several types of dialers available in the market, but the most popular dialers available in the market are hosted predictive dialer and power dialer. Both dialers have their advantages, and businesses often find it difficult to choose between the two. To help you select one, this blog will talk about questions you need to ask before choosing one.
What is a Predictive Dialer?
A predictive dialer is a software that automatically dials phone numbers and if the call is connected to a live person, routes it to the waiting agent. For the purpose of dialing numbers, predictive dialer utilizes an algorithm to predict the average time an agent spends on a call.
The dialer then starts dialing numbers few second before the agent finishes the previous call. The dialer also factors in the calls that don't connect while dialing numbers. All this not only helps increase productivity but also reduces the call drop rate.
What is Power Dialer?
A power dialer starts dialing a number when the agent is already active and ready to take the call. As soon as an agent finishes a call, he activates the calling session, and the dialer starts dialing numbers, connecting it to the agent once it detects a live answer. There is no call transferring with a power dialer.
Power dialer is perfect if your call center operates on a small number of agents or for remote-agent call centers, as multiple agents are not needed for transferring calls. The chances of any abandonment are also ruled out as dialer dials a single number at a time.
Questions to Ask Before Choosing a Dialer for Your Call Center
1. Are You Okay with "Dead Air"?
"Dead Air" is the period of silence that a customer faces after picking up a call, while it is being routed to an agent. Customers pick up their phone anticipating a person on the other side, but many times, they might have to wait for few – agonizingly long – seconds before an agent answers. This will surely make your customer want to hang up, or very least ruin their mood.
"Dead Air" is one of the few drawbacks of using a predictive dialer. As the dialer uses an algorithm to predict the time spent on a call and the availability of an agent, it can lead to situations where the agent has still not finished the previous call.
In case of power dialers, there are no such issues as it starts dialing numbers only when an agent is free to take a call. So, if you want to avoid "Dead Air" completely, power dialer should be your choice.
2. Legal Compliance on Call Drop
Every country has a different law relating to call drops that call centers need to comply with. For example, in the USA, it is illegal to have more than 3 % dropped calls. The fines are not small either, with the amount set at a higher scale to deter violations.
As a predictive dialer dials multiple numbers together, a chance always remains that the agent won't be able to take the call immediately after it connects.  On the other hand, a power dialer only dials a number when the agent is free to take a call.
3. Do You Want to Leave Message on Voicemail or Not?
Every contact center has a huge list of contacts, and when contacting them manually, agents are bound to reach voice mails. Both dialers provide a distinct advantage here, depending on what you want.
Predictive dialers are designed to drop calls that reach answering machines and moving on the next number. Only calls answered by a live human are routed to the agent, increasing productivity.
If you want your agent to leave a message on the answering machine, power dialers do provide the option of connecting a call answered by answering machine. This allows the agent to leave a message for the lead.
4. More Efficient Operation
Predictive dialer utilizes algorithms to ensure that the agents remain on air, reducing their idle time to almost nil. Predictive dialer only connects those calls that are answered by a human voice. It also paces the calls by gathering statistics from the operations. All this improves call center efficiency significantly.
Power dialer, on the other hand, increases the amount of number dialed in a unit time and, it addresses the issue of down time significantly.
So, if you have quality leads, you could use power dialer to increase productivity; otherwise, a predictive dialer is the best bet to improve operational efficiency.
5. Application Integration
Application Integration through CTI is one area where both the dialers are on par with the contemporary call center needs. Both the dialers allow the use of Computer Technology Integration (CTI), which provides for the integration of apps. Integrated applications can automatically retrieve relevant customer information and history and display the same to the agent during a live call.
Application Integration makes both the dialer more efficient, helping increase productivity. It streamlines the operations and ensures that agents always have the necessary information about the client on hand.
Conclusion
You could begin your search for the right dialer by asking yourself the above mentioned questions. You should also be taking into consideration things such as your organization's size, nature of the call center, etc. before choosing a dialer for your call center.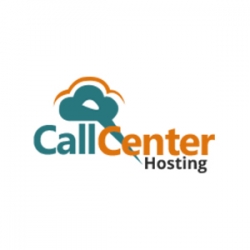 Latest posts by CCH Editor (see all)