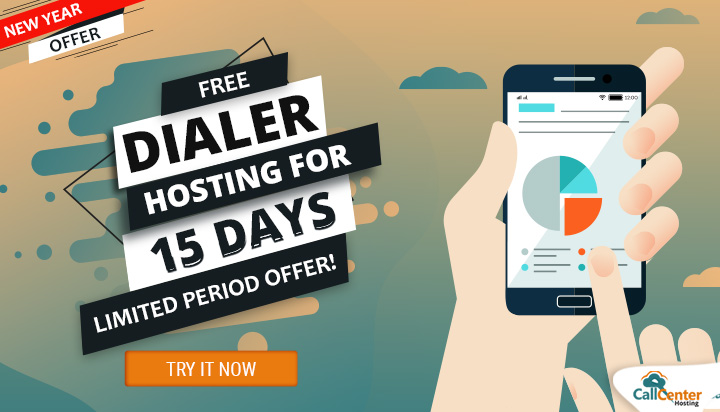 We at CallCenterHosting believe in giving our customers the best. We know customers are a priority, and what better way to help your customers than help them extend the same quality and results to their call center.
With 2020 ringing in, we wanted to bring our new customers with a special offer (limited period, so grab your chance.)
We're happy to announce a 15-day free trial of our hosted predictive dialer so that you can try our product and know our brand up close before making a long-lasting commitment to us.
The hosted predictive dialer we offer comes with a variety of features. But first, let us tell you what you get with this offer.
Absolutely no setup fee
No base charges (at all)
No minimum charge
Integrate with any VoIP service provider (Recharge VoIP or bring your own VoIP connection)
Free 24×7 support
All that free of cost. Unbelievable, right?
Feature Packed Predictive Dialer
A hosted predictive dialer has unbelievable features as well, let's see them one by one:
CRM Integration for handling your customer information
Interactive Dashboard for ease of use and accessibility
Campaign Management to make the most of your efforts
Predictive Dialing for more talk time and fewer wait times
Skill-based Routing for better first call resolution and expert handling
Reports and Analytics to track agent and overall performance
A predictive dialer can greatly impact your business by helping you deliver better campaigns and making the most out of your agents' time. Also, CallCenterHosting's hosted predictive dialer is hosted on the cloud, making it even more useful and easier to use.
With a hosted predictive dialer, your business can save time and money and can also ignore all geographical boundaries and communicate without any hindrance.
Why Choose CallCenterHosting?
Let's look at it this way, if you are setting up a call center and want a service provider for your dialer, what would you want that service provider to provide?
With CallCenterHosting, it's about way more than just the service, we believe in top quality and treating our customers like our family. This belief is why we are offering this free trial to help you understand our brand and get to know us before you make your decision.
Let's look at the reasons why we are the right choice for your call center:
All-around support– whenever, wherever
Cost friendly and customized plans for all your business needs
Integrate all your business applications and work without any hassle
Increase your productivity with top-quality communication
Improve sales and retain customers with enhanced customer service
Still not convinced? Try it free for 15 days and make a choice for yourself. (No pressure!)
Also, we at CallCenterHosting provide many other services as well, all helping you communicate with your customers better. Get in touch with us for services like call center solutions, voice broadcasting, toll free numbers, IVR, and many more.
To know more about this offer, connect with our solutions consultant right away: 1-800-346-4974, 44-80-0680-0974, 61-180-031-6834.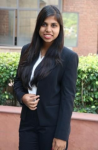 Latest posts by Niharika Gupta (see all)