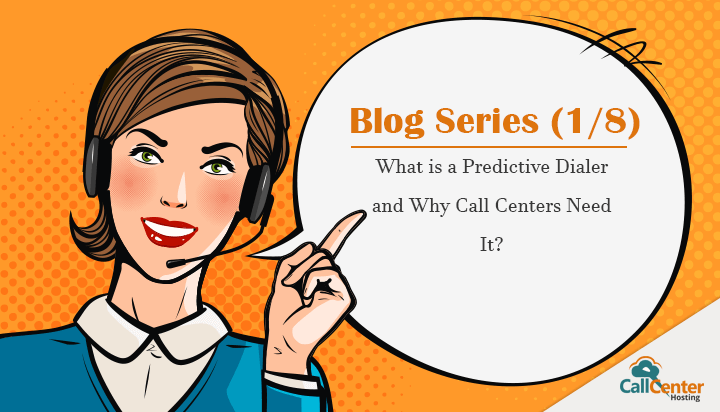 In the last segment, we discussed how hosted predictive dialer is a game changer in the call center business. From the previous section, you got an idea regarding hosted predictive dialer solutions, and now we will discuss in brief what is predictive dialer and why call centers need it.
Every business put its substantial efforts to become successful and to increase their customer reach. But for higher customer connection, it is essential to include right dialer technology in the call centers.
Choosing the right dialer software can formulate various ways to increase customer connections because a well-designed dialer software can make things easier. And predictive dialers are the one which can boost the call center performance by connecting more customer connections.
Predictive Dialers
A predictive dialer is an automatic outbound dialer that automatically dials from a list of telephone numbers and connects an agent only when a call is answered in a human voice. These dialers use predictive algorithms to analyze the average handling time of the agents and also detect the busy, unanswered, and DND numbers.
Predictive dialer dials multiple numbers for a single agent at a time by analyzing the agents' average handling time that they spend on the call. It starts dialing numbers as soon as the agent is about to finish the previous call.
A cloud-based predictive dialer comes with all advanced features, and since it is a cloud-hosted solution, it doesn't require any other specialized hardware for installation. Predictive dialer solution can be accessed from anywhere through the internet.
There are many more advantages of predictive dialers that explain why call centers need these solutions, let's discuss all one by one:
1. Increased Talk Time
The more time you spend on a call, the more chances to convert a lead into sales. Predictive dialer analyses the agents' average call handling time and start dialing another number. By the time agents finish the previous call, it connects them to another call.
Predictive dialer reduces the agents' wait time to a great extent as agents do not need to wait for connecting to a customer. It automatically connects the agents as soon as they finish the previous call. Predictive dialer significantly increases the average talk time and provides the opportunity for agents to go with the extra miles.
2. Increased Customer Outreach
Predictive dialer enables agents to close more deals as agents have more time to talk to a customer. Because a predictive dialer can detect answering machine, DND, busy and disconnected calls, this helps to remove unproductive numbers from the contact numbers list.
Predictive dialers are highly customizable as, in these solutions, you can define pacing ratio, which denotes the number of calls dialed for a single agent at a time. For example, if the pacing ratio is 1:3; this ratio defines for a single agent three calls will be dialed at a time. You can set this ratio according to the call volume.
Moreover, predictive dialer provides a call back option; this is also an essential component for increasing the customer reach. This feature is relevant for the time when the customer requested a call back later. Keeping a manual record of call backs is difficult, predictive dialer sends you an automatic reminder at the time of call back.
3. Increased Agent Efficiency
One of the most important advantages of a predictive dialer is, it can significantly boost agent efficiency. In manual dialing, most of the time agent wait to get connected with a customer. Also, waste their time in listening to ringing tone, busy calls, and disconnected ones. That's the reason in manual dialing, talk time of an agent is very less in comparison to automatic dialers.
Additionally, predictive dialer dials multiple numbers simultaneously for a single agent at a time, and routes only answered calls by humans to the agents. By this dialing system, agents do not need to waste their time and effort to initiate a call. It helps in increased talk time per hour, which results in increased agent efficiency.
4. Increased Customer Satisfaction
Customer satisfaction is a key aspect of any business. It defines how many customers are happy with the services or products that an organization is providing. Also, it is the indicator of customer purchase, intention, and loyalty.
Predictive dialer not only helps agents also help to keep the customer satisfied as it uses predictive algorithms and collect valuable customer data. After analyzing the customer data, predictive dialer starts dialing a number based on preferred customer time because no one wants to be hassled by a phone call at an inconvenient hour.
As all the customers appreciate when you provide a personalized experience and contacting on customers preferred time is also a part of personalization. It helps to improve satisfaction as well as increases customer loyalty towards the brand.
5. Real-Time Reports
For any call center, real-time reports are very important to measure the current performance of employees. These reports help in finding improvement areas also helps in decision making. Supervisors can gain various insights from real-time reports to ensure the best customer experience.
Also, real-time statistics ensure consistency and quality when agents handle customer calls as ongoing calls can be listened to by supervisors. A predictive dialer provides real-time reports features through which supervisors can easily keep an eye on the agent's performance.
You can bring the best out of your call center by implementing predictive dialing solutions in your business. It gives productive results in lesser time. How does it work, you will find a brief description about this in our next blog. So, stay updated with CallCenterHosting and clear all your doubts regarding cloud hosted predictive dialer services.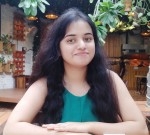 Latest posts by Naina Rajput (see all)