In the previous blog, we have talked about Why is Cloud-Based Predictive Dialer a Complete Outbound Calling Solution? In this, we will cover how hosted predictive dialers are the best tools for better call center productivity. Before moving to the topic, let's understand the hosted predictive dialer first.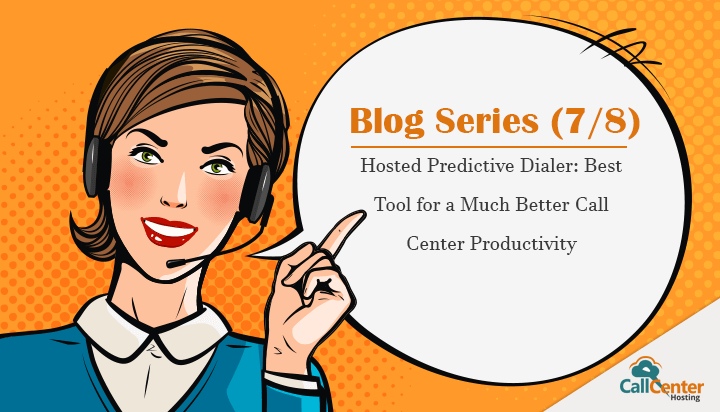 Hosted Predictive Dialer
A hosted predictive is the advancement of predictive dialer system; a hosted solution provides computing and storage capacity on the cloud. These dialers eliminate the limitation of predictive dialers and can also be installed on remote locations with the cloud data storage. So, once installed on a server, it can be accessed from anywhere through the internet.
Basically, hosted predictive dialer solution is offered by third-party service providers and all the operations are handled over the cloud that's why it doesn't require any other extra hardware or equipment for calling operations.
A hosted predictive dialer uses intelligent algorithms to analyze the average call handling time of the agents and places the call at the most appropriate moment to enhance the possibility of customer connection. It dials multiple numbers for a single agent at a time and connects only those where it finds a human voice at the other end.
This technology has become the fastest growing technology in the modern call center environment. Also, it includes a wide range of benefits, such as:
Easy Deployment
Cost-Effectiveness
Flexibility
Easy to Use
Tough Security Measures
With a wide range of features, hosted predictive dialer solutions has proved itself as the best tool for a much better call center productivity. Here are some other points that aptly explain the importance of hosted predictive dialer in the call center business.
1) Enhanced Agent Efficiency
Hosted predictive dialer increases the agent efficiency to the best level as it utilizes the agent idle time by connecting them only to the answered calls. These dialers predict when an agent will be free to take the next call and then starts dialing numbers in advance.
Although previously, agents had to spend their time listening to the ringing tones when the dialer routes the calls, this process consumes so much agents' time and results in lesser productivity.
Also, hosted predictive dialer routes the calls to agents by utilizing their availability and skills, which helps to improve the overall operational efficiency.
2) Sales Acceleration
With the help of hosted predictive dialer, you can increase the speed and volume of sales easily. In the traditional set-up, the agents used to spend more time in dialing the numbers than the time they would spend on talking to them. Hosted predictive dialer reduces the agents idle time by filtering out unproductive calls, which ultimately results in increased sales.
Also, hosted predictive dialer makes a separate list of busy, unanswered numbers. It's a good strategy to follow up promising prospects. For example, – the customers who were not reachable in previous call attempts, you can easily schedule to contact them in your next attempt. It enhances the chances for a lead to get converted into a customer.
The call center productivity automatically boosts up if you give value to every single lead and make sure that your efforts to connect to them should be data-driven.
3) Enhanced Customer Satisfaction
If you are running a call center, you have to have robust tools for business operations that can fulfill all the business needs and work towards specific goals.
At the same time, that tool should be capable enough to detect unproductive calls such as busy, disconnected, or ending on answering machines. A hosted predictive dialer comes with all these features that utilize the agent's time perfectly without any hassle.
Hosted predictive dialer solution is a feature enriched tool that helps businesses to make the most out of the available data. A hosted predictive dialer uses skill-based call routing to route the calls to ensure the call should be transferred to a skilled person in that domain. This feature helps to gain customer's trust and deliver satisfactory solutions as the more skilled and knowledgeable agent can solve the query efficiently and quickly.
4) Efficient Time Management
Outbound call center runs quite fast as agents have to make customer connection in a short span of time for business productivity. But if your agents get most of the numbers out of reach and disconnected, their time gets wasted.
You need to manage your calls in a better way so that agents can fairly contribute their productive hours over calls with the customers.
Predictive dialer manages to place outbound calls timely by using predictive algorithms just before the agent becomes available to take calls, hosted predictive dialer automatically dials the next numbers. Also, it routes a call to the agent, only when a call is answered in a human voice. It reduces the average call wait time and results in increased talk time.
With improved call connection ratio and minimized idle time hosted predictive dialer leads to better opportunities of customer engagement as well.
5) High Quality Leads Management
Conversion of a lead into a sale is very important for any business; the responsibility of lead conversion usually depends on the sales department. If your sales department is not making the right calls at the right time, then it may cause a problem for your business, and you might miss out on promising leads.
Hosted predictive dialer solution can effectively manage the leads as you can dial the numbers based on time zone management. These dialers effectively organize lead data, customer history & information, and feed this data to help call center agents. When agents have necessary information related to the customer, they can handle the call more effectively, and there are more chances for a lead to getting converted into a customer.
Features like a callback, call recording, call monitoring, and others help agents to save their time and further helps to focus on closing a maximum number of calls with some sales figures.
Hope! You found this article useful. If you require more information about hosted predictive dialers, you can drop a message in the comment section.
In our next and final blog of this ongoing series, we will discuss, "How Hosted Predictive Dialer Solutions is Beneficial for all Industries?" So keep on reading the CallCenterHosting Blogs.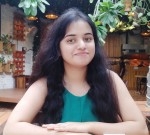 Latest posts by Naina Rajput (see all)