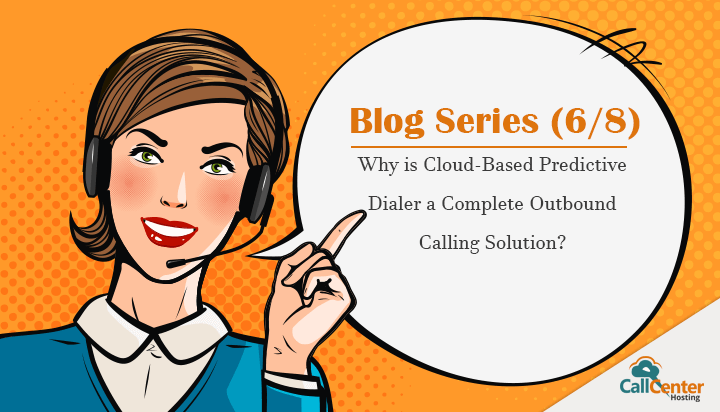 Call centers managers have been using cloud-based predictive dialers to gain leverage over their competitions. As we saw in the previous blog "How does Hosted Predictive Dialer Save Time and Money at Call Centers?" not only does the dialer save time but it is also the most cost-efficient option for outreaching customers.
Predictive dialer, with its numerous features, is the perfect way to spearhead any effort for winning more prospects. The dialer uses an algorithm to dial numbers and is known to be quite versatile, as it has been easily adapted for usage in different types of call centers. In fact, over the years, cloud-based predictive dialers have become a complete outbound calling solution.
Here are some reasons why predictive dialer is termed as a complete outbound calling solution.
1. Because it is Cheaper
Predictive dialer allows you to make customer outreach a lot easier with the least investment, helping save on staffing costs as only few agents are needed to handle the calls depending on the customer base and the corresponding dial ratio. Also, as the dialer is cloud-based, you don't need to invest in physical infrastructure and can hire remote agents to work for you.
2. Because it Saves Time
The old adage, "Time is Money," holds true for call centers too. To achieve the set goals, agents need to remain on call as much as possible. This is something that isn't possible with manual dialing.
Manual dialing requires the agent to constantly check the number and dial them one by one until a call is connected. This leads to a lot of their time being wasted on dialing a number and unproductive calls.
Cloud-based predictive dialer, on the other hand, uses algorithms to dial numbers after taking into consideration of the average handling time of the individual agents. It dials from the database, bypassing answering machines, busy lines, and unresponsive numbers. All this saves a lot of time, as agents are able to talk to more leads than earlier.
4. Because it Reduces Dropped Calls
With manual dialing or any other dialer, the chances of reaching a live human are very low, with agents reaching answering machines most of the time. This leads to a loss in overall productivity.
Predictive dialer filters out calls that remain unanswered are part of Do Not Call registry or reach an answering machine. All unproductive calls are filtered out, ensuring that agents are only connected to calls that are answered by a human.
All this allows the agents to handle more calls per hour, as they take up calls instantly after ending the previous calls. As the dialer is cloud-based, you can even hire remote agents to handle calls.
5. Because it can Easily Connect to CRM
Predictive dialers can easily connect with CRM, providing agents with exhaustive information about the customer during calls.
With CRM integrated, agents can see past conversations, orders, status in the sales funnel, any special notes, etc. during the call. The ability to view such information during the call can significantly improve lead conversion while providing agents with the right information for a quick resolution.
Also, once the call is finished, any information about the conversation that the agent has noted down is saved in the customer data base. This ensures that when the client calls next time, the agent that picks up the call will see all the required information, which will aid them in conflict resolution.
And as your agents are working with a fully automated process, they have enough time on their hands to try and create a relationship with the customers. CRM is of great help in establishing a relationship with the customer
6. Helps Create a Customer-Centric Support
Predictive dialer easily integrates with other call center tools, such as CRM and IVR, to route calls to the right extension. It enables the right agent to handle the prospects, leading to more satisfaction.
Predictive dialers are also better as they relay essential information relating to calls, available agents, queue lengths, dropped calls, etc. in real-time to the call center manager. This allows the manager to make changes to ensure daily goals are met.
7. Because it Works Best for Skill-Based Routing
Not all agents possess the same level of skills; there will be some that expert at listening, while some may possess the conversational skills needed to close a sale. This is the very reason why it is advised that the first available agent should not handle customers.
Agent routing should factor in things like the customer's history and wants apart from agent expertise. This is why it is necessary to route calls to agents that possess the appropriate skills to handle customers.
The skill-based routing is helpful in increasing first-call resolution, a critical call center metric and helps increase customer satisfaction.
The predictive dialer is best suited to skill-based routing and leads to better customer experience.
The next blog in the series, which is also the concluding one, will talk about how hosted predictive dialer can benefit any business regardless of the sector they operate in.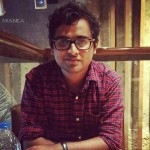 Latest posts by Harshvardhan Sharma (see all)