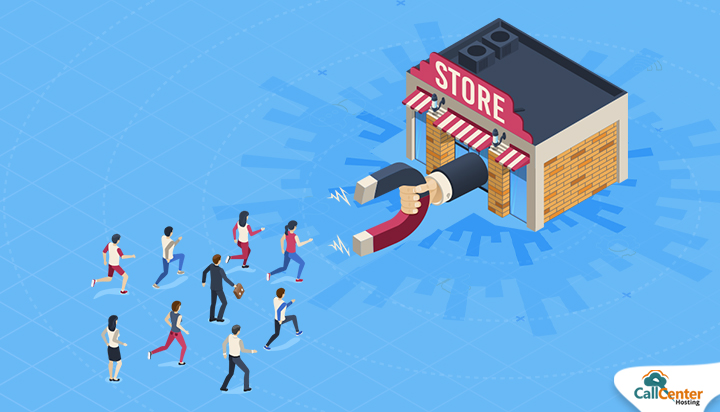 The need to offer seamless customer service has become pivotal. 
It starts with curating different channels for your customers to contact you and vice-versa. Maintaining a high-end telephony system is one way that helps bridge the gap between you and your target audience. 
Two-way communication via inbound and outbound calls is necessary to maintain a healthy relationship with your customers. This way, you can update customers with any new add-ons or upgrades in your products and services, while customers also have the freedom to contact you at their convenience.
E-commerce start-ups must strike the right chord with the target audience to establish their presence. A dedicated team or a call center to handle prospects is an efficient way of conveying the brand message. 
However, making and attending calls day-in and day-out is no cakewalk. It comes with its own set of challenges. A common issue faced by agents across industries is the seemingly endless wait-time before a customer picks up a call. 
This problem can be easily solved by using predictive dialers in the telephony system. 
So, what are predictive dialers and in what ways do they impact customer acquisition and engagement in the e-commerce setup? Let us find out.
What are predictive dialers?
Predictive dialers are computer algorithms based on statistical modeling and complex probability. It is an intelligent outbound calling management system, which allows agents to automatically connect to customers without having to find and dial available numbers. 
For example, consider an agent manually dialing numbers. They would first have to find a number, manually dial it, and then wait for the customer to respond. And at times, the customer may not even attend the call at all. This is a huge waste of time and effort.
Predictive dialers automatically dial numbers while the agent is on another call. The call is connected to an agent only if it is answered. In addition, calls are connected based on the availability of live agents. This results in zero waiting time and maximum efficiency.
Let is see explore the various ways predictive dialers can help e-commerce start-ups:
1. Enables customized dial time
With your e-commerce start-up just beginning to gain visibility, you must be extremely careful when contacting a prospect. This includes factoring in the time you call a customer. 
Your target base maybe augmented across the globe with customers from different time zones. You should be able to gauge the right time to call them. For example. no customer would like to be contacted in the middle of the night. 
Predictive dialers help you automate and streamline calling across the globe. They categorize contact numbers based on the area codes. This way, the numbers are segregated according to their respective time zones. The dialer matches the area code, time zone, and country name before beginning to call the numbers. This list is used to contact the prospects at an appropriate time and thereby improving engagement.
2. Capabilities of answering detection machine
The purpose of a predictive dialer is to save the agent's time and enable as many interactive calls as possible. If an agent keeps trying multiple numbers only to have the call end with an automated message, it results in a sheer waste of time.
Predictive dialers help eliminate this scenario. They are coupled with the capabilities of an answering detection machine. When a call is disconnected or answered by an automated message, the dialer does not connect these calls to a live agent. It filters such calls and ensures that only calls attended by humans are redirected to an available agent. This improves agent productivity as they can interact with a higher number of prospects, resulting in more leads, and increased customer acquisition. 
3. Comes with features of call recording
Call recording is an in-built capability of predictive dialers. Managers and supervisors can monitor recorded calls to check agent performance and conversation quality. They can also identify any bottlenecks and rectify them as needed. 
These recorded calls can also be used for training new employees. This helps provide a live experience of engaging with customers. Equipped with this knowledge and exposure, the agents can perform better. This, in turn, boosts engagement levels and attracts customers.
4. Allows call back scheduling and reminders
Follow-ups are as important as contacting the customer for the first time. You may have contacted a customer and they may have asked for a call back after two days. But what if you forget? Your chances of earning a customer are lost and it may further impact your reputation as an e-commerce start-up.
Predictive dialers eliminate these scenarios as they come equipped with call-back scheduling and reminders. For example, if your customer needs a call back after two days, the dialer schedules a reminder for the same. As soon as the agent logs into the system, they are reminded by a pop-up that appears on the screen. This enables the agent to timely call the customer and follow up. 
Overall, the agent's task is made easier and this proactive approach ensures happy customers.
5. Facilitates campaign management
As an e-commerce start-up, you may have different products. Every product may be unique and require a different approach to attract customers. 
Campaigning is cardinal when pitching your product to the target audience. Therefore, a generic campaign for all your products will not serve the purpose. You should try to highlight the pros of individual products in their own special way.
Predictive dialers enable you to manage different campaigns from a single portal. This helps track the progress of every product campaign separately. It also throws light on poorly performing campaigns too. This helps increase your efforts on campaigning particular products that might need additional help.
6. Voicemail drop capability
A voicemail helps deliver your message even in case a customer does not respond. Predictive dialers come with the capability of dropping voicemails. Consider a predictive dialer trying to contact a customer. The call ends up in an automated message that says the person is not available. Instead of simply disconnecting the call, the predictive dialer leaves a pre-recorded voicemail to that number. 
This capability has two advantages. First, the prospect receives the intended message. The customer would find the voicemail and contact you as per their requirements and convenience. 
The second advantage is that voicemails can be easily personalized to target every customer uniquely. This proves to be a key factor in improving your start-up's outreach. 
7. Integration with CRM tool
The customer relationship management (CRM) tool contains lists of customers and leads. When this list is integrated with your predictive dialer, it facilitates faster connections. 
With CRM, your agents and predictive dialers obtain customer information from a centralized source. Equipped with this customer data, agents can better deal with customers and provide quality service. This practice drastically reduces the average call handling time. Predictive dialers can connect a higher number of calls to free agents, allowing seamless interactions, and thereby earning more customers.
Wrap Up
The e-commerce setup is highly challenging as it involves a huge volume of customer interactions. Your e-commerce start-up may run or die based on the quality of these interactions. Predictive dialers can play an important role in boosting the quality of customer conversations with your start-up.

In case you have more queries and want a quick demo, reach out to our sales agents at 1-800-346-4974 today.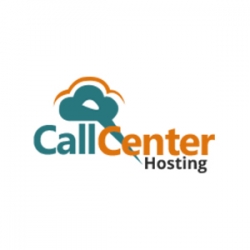 Latest posts by CCH Editor (see all)