Outsourcing services have now become the trend for almost all kind of businesses from banking to IT. The availability of workers at a lower cost sounds lucrative to companies, especially those with a large workforce. However when it comes to call centers, outsourcing has always been a confusing decision.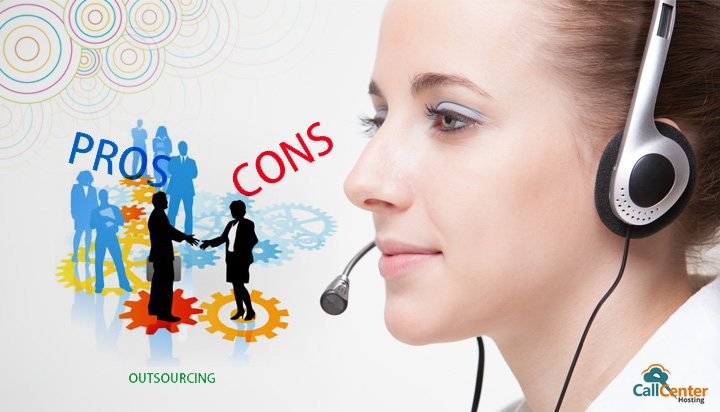 There are both advantages as well as disadvantages that might affect a company at various levels. We list some of the major pros and cons associated with outsourcing your call center services so that you can understand the effect it might be out on your organization:
Pros
Lower Costs: Advocating in the favor of outsourcing the call center services, one can easily claim that it helps in a massive reduction of the overall working cost. This is true because of most of the companies providing these outsourcing services are based in low economy nations where the average cost of running such a business is lower. This enables them to provide their services at highly affordable rates which are much lower than running the call center operations domestically.
Eliminate Staffing Issues: A lot of resources are spent by call centers for dealing with staffing issues. Outsourcing eliminates all these problems. The hired company will deal with all the matters related to employees, like- hiring, training, and managing the agents.
24×7 Customer Service: While every company wants to provide 24/7 customer service to increase its reputation, in-house staff and infrastructure limitations may not let one go for it. Outsourcing the call center can solve this issue as they have the right expertise of offer the services round the clock.
Can Handle Overflow Calls: The overflow of calls can be a major problem not only affecting the finances but also leaving a blemish on the company's reputation. There are many outsourcing companies that let you redirect the calls to them during overflow conditions keeping both your clients happy and reputation intact.
Better Business: Most outsourcing companies guarantee 100% up-time and they deliver on it too. With a helpline always open for callers business is bound to grow. Outsourcing frees your company from the risks of real-time problems like power outages, natural disasters and the likes because these 3rd party service providers have servers located in multiple locations so even if one fails the service remains uninterrupted.
Cons
Decreased Customer Satisfaction: This is the single most important problem that organizations that have outsourced their call centers face. Customers are NOT satisfied. They know the person on the other end is somebody, who cares neither for the company nor for the customer. This loss of satisfaction is caused by a mix of many factors (most of them mentioned below).
Linguistic and Cultural Barriers: People are more comfortable talking to somebody they can relate to. However, most of the outsourced calling agents sound nothing like anyone you know. They mostly live halfway across the globe and English is never their native language. Consequently, their command over the English language is very poor and they have weird accents. This makes them not only unable to communicate properly but also untrustworthy.
Decreased Control: Outsourcing call center operations to a 3rd party vendor tends to put important functions related to your business in the hands of a total stranger. This leads to difficulties in monitoring the calls for ensures quality assurance and customer satisfaction.
Lack of Company Knowledge: While outsourcing companies do teach their agents the know-how of the company's products and services, this knowledge maybe half-baked. These 3rd party agents have no idea about the culture, practices and values of the company. Due to this they are not very dedicated to the company nor devoted to keeping the clients happy.
Divided Focus: Most of the outsourcing companies have agents working for multiple companies at the same time. Not only does this divides their attention span but also decreases any sense of loyalty towards the company they might have. Due to this the dedication and motivation they should have had towards the company is completely nonexistent.
Collaboration: As most outsourcing companies have offices all around the world they distribute the workload amongst them. Agents for outbound and inbound calls do not reside in the same building or in many cases, not even the same country. This creates a major communication gap and loss in collaboration leading to a loss in the company's productivity.
Conclusion
Confused? Choose the best of both worlds!!
While using an outsourcing agent has its own merits there are disastrous drawbacks as well. Neither gains leverage over the other and ultimately the company is the only one at a loss being unable to make a decision. A better solution for this problem would be using hosted call center software!
This enables you to have an enhanced skilled global workforce at highly affordable prices. Software based phones have many other features embedded as well that enables a call center to work with maximized efficiency!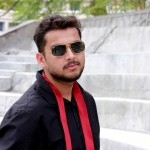 Latest posts by Arsh Sharma (see all)