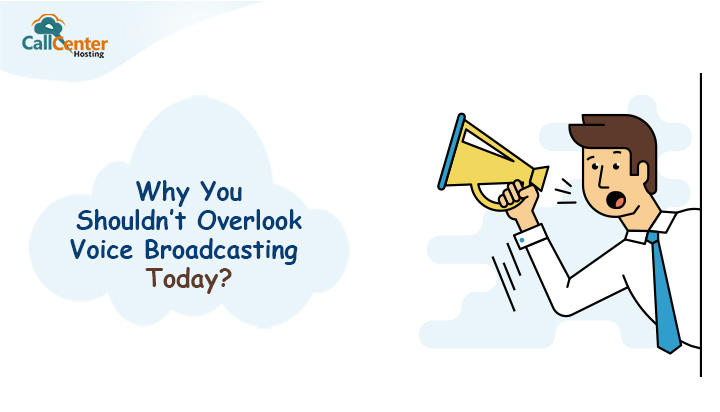 A method for mass communication, voice broadcasting has been used extensively for both commercials as well as personal purposes. Currently, business from almost all sectors uses this technology to connect with leads and customers by relaying pre-recorded messages simultaneously to a large group.
Voice broadcasting also allows businesses to broadcast business promotions, alerts, announcements, etc. Moreover, the companies can also utilize voice broadcasting for understanding the customers' preferences, conducting surveys, and other tasks like confirming product delivery.
With voice broadcasting solution, you can launch as well as manage multiple voice campaigns, with features such as automated call retries, Do Not Call (DNC) checks, scheduling the campaign, automated campaign reports, etc.
Here is how getting voice broadcasting for your business is only going to help achieve its goals faster and more efficiently.
1. Easy to Install
Voice broadcasting is not difficult to install and use. To get voice broadcasting software for your business, you will need to find a provider that suits your requirements. Apart from it, you will not be required to buy or install any additional software as well as hardware.
You will need to create an account with your service provider and add your contacts to the software. You can then proceed to record your messages and select the contacts you want the message to be sent or just click a button to send it to everyone.
2. Saves Time
You must be aware that connecting with prospective client, be it in regard to promotional deals or new products is very difficult. Your agents will have to spend hours to get across a single customer, just to convey the message.
With voice broadcasting, you need to record the message and send it across. You can choose to send it across all your contacts or to a group of people from the list, helping you save precious time and efforts.
3. Is Cost-Effective
Calling every client every time you update a feature in your product or launch a new service can be a costly affair. This is especially true where you are rolling out a new product or service on a regular basis and need to inform your customers about the same.
Voice broadcasting, on the other hand, is a much more economical option. With voice broadcasting not only will you be saving money, but also time, as a single message talking about the key points can be shared with all the customer.
4. Allows for Personalization
Voice modulations can sometimes make or break a deal. With voice broadcasting, you are free to employ the services of a professional voice actor to make your message more appealing to the customer.
If you want to deliver information, then you can go with a more formal tone, where each point is well enunciated and to the point. This ability to customize messages is something that other form of mass communication technique lack.
5. Reaches a Wider Audience
A medium that can match the flexibility and economy of voice broadcasting is text messaging, but one aspect where it fails to match voice broadcasting is the scope of reach. Everyone is aware of how not everyone can read. This may be due to a lack of education or a visual issue.
Using voice broadcasting, even customers unable to read receive the message.
6. Helps Deliver Consistent
Agents sometimes talk to hundreds of customers during a day. Talking to so many customers is exhausting and can hamper performance. This can lead to agents delivering information that is not consistent.
But by using voice broadcasting to send messages, you are able to achieve consistency with your messages that calls can't match. Consistent messages give peace of mind as you are aware that the information received by your client is correct and to the point.
7. Perfect for Political Campaign
The success of political campaigns hinges on successfully reaching out a large number of people and informing them about the platform you are fighting for. Calling can be one of the ways to outreach people for political campaigns, but not only is it costly, but it also fails to reach most of the targets.
Voice broadcasting eliminates both the drawbacks and makes your political campaign a success. This will ensure that your messages reach to those who will benefit from your campaign.
8. Allows for Customer Interaction
Voice broadcasting allows you to conduct surveys using the "Press-1 Campaign." They enable the listener to enter their response using the telephone's keypad.
This feature can be used not only for surveys but also for confirming arrangements or can even lead the caller to other options.
9. Increases Sales
If you want to increase your sales, then voice broadcasting is for you no matter what areas you operate in. Businesspersons utilizing voice broadcasting will definitely witness an increase in sales.
This is due to the fact that voice broadcasting requires very little work and reaches more people than other forms of communication. The only work you would be doing with voice broadcasting is to ideate unique approaches to make your clients buy your product.
Conclusion
Voice broadcasting is an efficient and effective way of communicating with a large group of people at one time. The ease with which it can be used has made it a must-have for most businesses, especially if it requires to send out messages to customers on a regular basis.
The use of voice broadcasting is not only limited to businesses, as many government organization, corporations, and NGOs use it to reach out to people in bulk. Making it an effective tool to connect with a large number of people.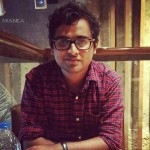 Latest posts by Harshvardhan Sharma (see all)