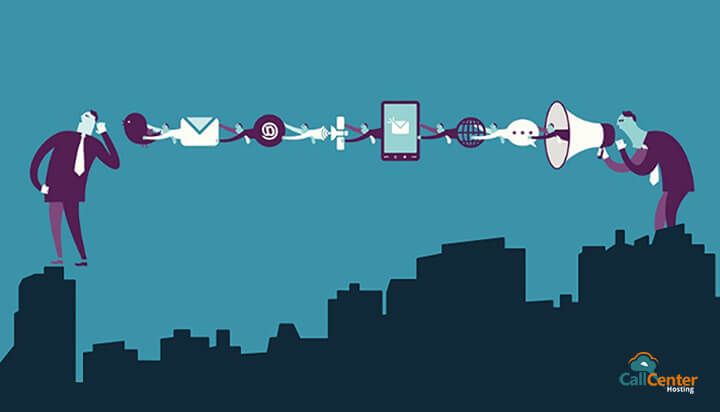 Advancement in communication technology has gifted the real-estate industry with a variety of tools that can increase its clientele base and close maximum deals. A real-estate agent may lag behind the competitors if he/she fails to use digital technology. One such technology is the mass communication tool of voice broadcasting.
It is a powerful digital tool because a realtor can deliver a unique message to the target audience at once and hence, a realtor generates maximum leads in an affordable way.
1.  Maximum Lead Generation & Maximum Conversion
In the real estate industry, leads usually come from online sources, such as the realty portals. These leads have already shown an interest in purchasing a property on the Web. Hence, interested individuals become potential buyers for the agencies and hold a greater propensity to convert.
Subsequently, a realtor targets individuals and families across different neighborhoods in a city with the help of this data and voice-broadcasting. A real estate agent uses Geo-location filters to transmit a message to families or individuals planning to purchase a residential or commercial property. This approach makes it possible for the realtor to reach the maximum number of prospective clients with the highest possibility of conversion.
For maximum conversion, realtors often leave a message on several new listings. Additionally, realtors encourage prospects to contact them for future listings of properties by using voice broadcasting, as it increases the chance of closing maximum number of deals.
A real estate agent uses the voice broadcasting service to pique the interest of new clients. The agent can leave informative voicemail messages to grab the attention of the potential buyers or sellers.
For higher lead generation, the agent can purchase a list of phone numbers and use the voice broadcasting service to send messages to thousands of number in a short period of time. The information delivered through voice broadcasting also makes it easier for prospective clients to contact the realtor.
2.  Improved Communication & Efficient Administrative Services
In real-estate industry, it is not uncommon for clients to have several questions about a property. However, it is impossible for a realtor to answer different inquiries simultaneously to multiple buyers and sellers. This is where a voice broadcasting system comes to rescue. The tool pre-records frequently asked questions and hence promptly answers the question asked by customers. This automated tool thus keeps customers happy while reducing the stress on the relator to directly communicate with the clients. Hence, a real estate agent can make the best use of his/her time without losing clients to the competitors.
For frequently asked questions, the tool uses the "Press 1" feature. This option can also direct clients towards an available or suitable customer representative. This feature is ideal if the clients have a unique question or demands. For example, the voice broadcasting system may ask a client to press #2 or #3 if he/she wants exclusive tips from a real-estate agent or has unique questions.
A real estate agency can also use the voice broadcasting service to inform numerous clients about the promotions or specified listings. It may even send automatic appointment reminders to buyers and sellers. Hence, a realtor can avoid miscommunication and keep his/her clients in loop through the voice-broadcasting system.
3.  Result-Driven Marketing Campaigns
A voice-broadcasting system empowers the relator to stir the emotions of his/her prospects or to connect with existing customers. The voice message adds a human touch to the marketing campaigns, which can help connect with prospects/clients better than anything else. Hence, a voice-broadcasting system optimizes lead generation and client retention rate.
A realtor can even use a voice-broadcasting system to advertise and to inform existing customers or prospects about special offers. This automated tool liberates the relator from the cumbersome and time-consuming effort of calling each client one by one. Furthermore, this automated technology enables a real estate agent to reach out to prospects faster and saves the stress of losing the prospect to competitors.
4.  Real-Time Feedback from Clients
Real-time feedbacks play an important role when planning an effective marketing campaign in any industry. With Voice Broadcasting realtors can:
Use the system to send voice surveys to the contacts.
Select the questions in a way that the feedback helps you to offer better service to your clients.
Use the feedback to update its services as per clients' requests.
User-friendly feature of voice surveys encourages participants to respond. They can participate with the press of one key or through the voice activation feature. To encourage participation in the survey, you may even offer an incentive to your clients.
Designing an Effective Voice Broadcast
To ensure the best outcome, it is essential to design a convincing and persuasive voice-broadcast. Also, it is equally important to select a user-friendly tool before you broadcast any message. Look for a broadcasting tool that fits your budget and has the features you need.
After selecting a broadcasting service, it is essential to pay attention to the message you want to deliver through a voice broadcasting campaign. The following tips may help you send a powerful message that will guarantee maximum response from the prospects or clients.
Give a clear and concise message.
Leave your name and phone number through at end of the voice message.
Sound enthusiastic when you speak about a service or a special offer.
Make a claim that you can support.
Leave a persuasive call-to-action message that compels a listener to call you back.
Conclusion
A warm and friendly voice can easily impress a customer when delivering a message. However, it is equally essential for a real estate agency to convincingly and correctly represent the best features of its service. The correct application of voice broadcasting technology can help a real estate agency witness immense growth. It is an affordable way to find new leads, maximize the lead conversion and to retain the old clients.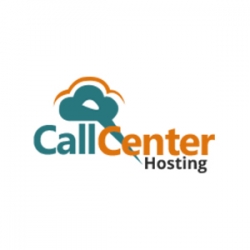 Latest posts by CCH Editor (see all)