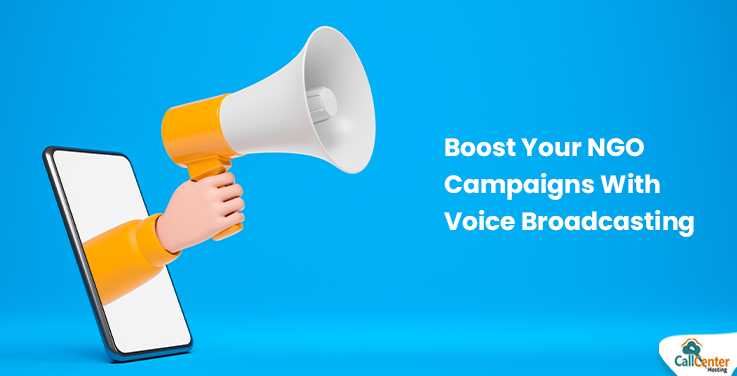 The early bird gets the worm.
There is constant cut-throat competition between organizations offering similar products or services to the same customer base in this day and age. 
Therefore, it only makes sense for these businesses to reach out to customers first instead of waiting for them to discover their services.
Marketing has gone through multiple iterations of evolution, from door-to-door pitching to call center-run campaigns.
Voice broadcasting is one such evolution of telemarketing that targets a wider audience via automated voice calls disseminating relevant information. 
The solution functions as an auto outbound dialler that can send out pre-recorded messages comprising product marketing details or event-specific information to the target audience. 
Voice broadcasting—initially used exclusively for political campaigns, has now found multiple use cases across industries, some as varied as education and healthcare. 
On one hand, it can educate voters on election candidates, and on the other hand, it can be used to deliver upcoming appointment reminders to patients. Over the course of time, voice broadcasting has become one of the most efficient outreach tools.
And it doesn't end there—the tool can also immensely benefit the social sector, help NGOs and charities. 
Before we get into the nitty-gritty of how it can do that, let us first understand what exactly is voice broadcasting.
Voice broadcasting 
In layman terms, voice broadcasting is a communications solution that sends out pre-recorded voice messages to the masses at once. The bonus? These messages can be customized easily and quickly to suit the recipients' preferences. 
There are specific key components that form the backbone of the entire voice broadcasting technology:
1. Database:
This refers to the system's in-built storage, which houses the contact numbers and corresponding user details. The source for these contacts could either be user inputs or an integrated CRM database.
2. Messages:
This refers to the content of the messages sent out by the system to the designated contacts. You can either record using your voice, pick a pre-recorded template or use the text-to-speech tool to convert your message into an audio file.
3. Dialler:
The dialler could either be automatic or predictive. Depending upon the requirement, each of these diallers can be configured to automatically call contacts in succession.
4. IVR system:
IVR solutions can be integrated with voice broadcasting systems to enhance customer engagement via voice or numeric keypad assistance. For example, it can help you run countrywide surveys for better strategies.
5. Data analytics:
These solutions can track valuable voice broadcast campaign performance metrics. Users can then leverage analytics to improve their strategies.
Furthermore, voice broadcasting solutions can be customized to include different features for different purposes. 
Voice broadcasting solutions allow users to input a pre-defined contact list for the dialler. Users can simply feed a sheet with all the contact and user details to instruct the machine. 
They can also prevent the machine from calling certain numbers by adding them to the DNC or Do Not Call list. For charity campaigns, these could be the potential donors and contributors.
As mentioned above, voice broadcasting allows sending pre-recorded messages to several people simultaneously, without any delay. The added bonus is—you can now customize them according to the needs of your audience. 
You can reach out to people with different demographics, geography, culture, ideologies, and more, all with a simple voice broadcast!

For example, your broadcast can address people with their names before conveying the personalized message to them. A different message can be sent to the new leads while a loyal customer can receive a different one. 
Voice broadcasting solutions allow users to choose between various in-built preferences. These preferences act as instructions for diallers, enabling them to make decisions, such as whether to make a call or not or to leave a voicemail if the recipient doesn't answer. 
Another valuable feature of voice broadcasting is the ability to define calling schedules by earmarking the dates on the calendar along with the specific timings. Users can schedule calls as per time zones, time of the day, and more. 
Thus, the user has greater control over the entire schedule of the campaign and is able to collect data more effectively. 
Since the success of such organizations depends on active public participation, direct and consistent communication with them is essential. Recognizing that voice broadcasting ensures the same, the NGO sector is also deploying the technology now.  
Some benefits the solution brings to the table include:
Maximizes reach in minimum time
Voice broadcasting is a powerful tool that augments lead generation for charity campaigns and NGO drives. Usually, such events are considered a success if the attendance rates are as high as 40-50%.  
The higher the conversion of leads, the better the attendance. In this regard, a voice broadcasting solution can help these charities cast a larger net, so to say, around the possible audience.
Personalization and CRM integration
Voice broadcasting solutions can be coupled with smart CRM tools to improve the efficacy of campaign drives. For example, patrons from the previous drive would already be added to the CRM, and these details can then be used for future events. You can also alter your messages and personalize them based on user information.
Consistency of information
It is possible to commit human errors while transmitting information through personal messages, isn't it?  
And when the same message is to be sent out to a large group, it becomes even more important to ensure that the content is immaculate. So, how do you do that?
Simple—with voice broadcasting, you can sculpt the content of the messages and maintain the consistency of your business communication.
Cost-effectiveness of campaigns
Manual dialing will require a massive workforce and a significant amount of time if charities choose to rely on human agents. Not only does this translate into higher capital costs, but it also means higher call costs.  
Voice broadcasting solutions cut down on these expenditures significantly by sending out a digital broadcast to several people at once.
Collect responses digitally
Participant feedback from the community is an essential input for the NGOs. The voice broadcasting tool enables active participation from the contributors and also reduces the manual effort spent on the feedback exercise. 
What's more? 
Interactive voice broadcasting solutions allow users to share their views through features like numeric keypad-assisted IVRs. Such surveys can be set up easily and quickly, without any additional investments.
Voice broadcasting solutions have been around since the early 1990s, revolutionizing the marketing efforts for various industries. 
Non-profit organizations should also take a page out of the book of these industries and adopt these solutions to maximize their reach and create an actual impact through better conversion and maximum donations.
To know more about voice broadcasting, call our cloud experts at 1-800-346-4974 or drop an email at sales@callcenterhosting.com!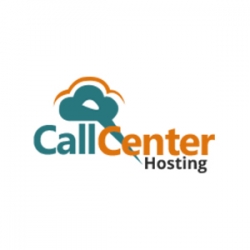 Latest posts by CCH Editor (see all)