With potential voters spending more time on digital media, it becomes essential for politicians to invest in various forms of digital advertisements. But several studies suggest that many politicians spend more on traditional ads than online ads.
According to a report released by Tech For Campaigns, "Political digital budgets are increasing but still small: only 2.7-5.1% of total campaign and PAC budgets went to digital ads, while closer to 50% went to television and direct mail."
As a mass communication technique, voice broadcasting helps politicians to run goal-oriented political campaigns by bridging the gap between digital and conventional advertising. Unlike other forms of political advertisement, voice broadcasting solutions help politicians to communicate with voters and supporters using mobile devices regardless of their access to the internet.
At the same time, the voice broadcasting services also make it easier for politicians to communicate with party workers and volunteers instantly regardless of their current location. The political voice broadcasting services provided by leading cloud telephony service providers come with features to run multiple political campaigns without investing extra time, effort, and resources.
In addition to running multiple political campaigns at a time, the voice broadcasting services enable candidates to connect with voters by availing a slew of important features. The politicians also have the option to scale and customize the voice broadcasting according to precise needs. Hence, they can use voice broadcasting in several ways to run political campaigns and win electoral contests.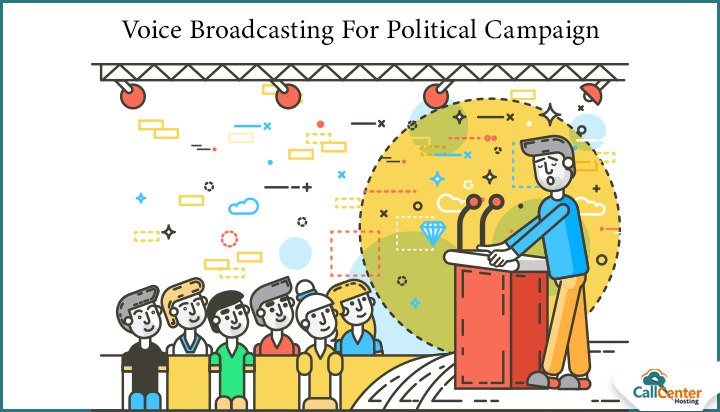 Here are 10 ways to boost election campaigns using voice broadcasting-
1. Run Multiple Election Campaigns Simultaneously
No political leader can win an election without launching and running multiple promotional campaigns simultaneously. Unlike other digital tools for a political campaign, voice broadcasting enables politicians to initiate, run, and manage multiple campaigns simultaneously without investing extra resources.
The politicians can broadcast the same campaign message by targeting a large and diverse voter base in a short amount of time. Likewise, they can streamline the campaigns by communicating with party workers and volunteers instantly.
2. Track Election Campaign Performance Continuously
The voice broadcasting solutions help managers to track and monitor the performance of various campaigns individually. The users can take advantage of the sophisticated voice broadcasting systems to generate a variety of campaign tracking reports based on real-time information.
The campaign managers can further track and streamline the election campaigns by generating reports and sharing it with party representatives daily.
3. Broadcast Personalized Campaign Messages
In addition to facilitating multiple election campaigns, voice broadcasting solutions even help politicians to stay connected and establish a relationship with voters. The political leader can add a personal touch to the campaign by broadcasting messages recorded in his/her voice.
The campaign managers can further leverage sophisticated text-to-speech software to customize and personalize the campaign messages by targeting voter groups based on important parameters like city, state, and language. The personalized voice messages make it easier for a politician to leave his/her name and mark in the minds of voters.
4. Broadcast Messages at the Right Time
The voice broadcasting systems enable political parties to broadcast personalized campaign messages to voters at the perfect time. The campaign managers can use the options provided by the voice broadcasting solutions to schedule the election campaigns individually.
The solutions allow them to schedule each campaign by changing the data, time, or days. The customization options help political parties to deliver the right campaign message to voters at the right time. They can further run the campaign effectively by delivering varying campaign messages to the voters.
5. Conduct Opinion Poll Surveys
Many political parties nowadays communicate with voters and supporters using interactive voice broadcasting. The interactive voice broadcasting technology allows call recipients to interact with party representatives directly.
After listening to the recorded campaign message, the call recipient can interact with the party representative simply by pressing a particular key on his/her phone keypad.
The political parties can further leverage interactive voice broadcasting to understand voters' expectations and address their grievances by organizing surveys and opinion polls at regular intervals.
6. Avoid Sending Campaign Messages to DNC Voters
While broadcasting recorded campaign messages, the political parties need to ensure that no message is delivered to the contacts who have signed up for the Do Not Call (DNC) Registry. The sophisticated voice broadcasting systems help political parties to keep the DNC checklist up-to-date.
While uploading the contact number of voters, the campaign manager has the option to filter and remove the DNC contacts. The feature makes it easier for political parties to ensure that the campaign messages are delivered only to the interested audience.
7. Send Timely Updates to Party Workers
No political party can run political campaigns successfully without communicating with party workers, volunteers, and supporters without any hassle and delay.
Unlike other digital communication techniques, voice broadcasting helps candidates to share information, updates, and changes with party workers instantly regardless of their current physical location.
The campaign managers can use voice broadcasting services to convey information, updates, reminders, and announcements to a large number of party workers in the form of voice messages.
8. Increase Voter Turnout Rate
There were many instances when politicians lost elections due to a low voter turnout rate. While planning political campaigns, the managers must focus on making eligible voters cast their ballots in the election.
The candidates cannot increase voter turnout rates without requesting voters to cast their ballots on election day. The voice broadcasting solutions make it easier for candidates to request and persuade potential voters to cast their ballots by broadcasting voice messages from time to time.
9. Thank Voters for Voting
People hate politicians who appear arrogant after winning the election. In addition to winning an election, it is essential for politicians to remain on the grounds with people.
The politicians can easily appear modest and approachable by sending thank-you messages to the voters. The smarter politicians do not forget to thank voters for voting regardless of the outcomes of the electoral contest.
The voice broadcasting service help politicians to send thank-you voice messages to voters without putting extra time and effort.
10. Curtail Political Campaign Time and Cost
Unlike other digital tools for political campaigns, voice broadcasting does not require political parties to invest in specific hardware or software. The managers can launch, run, customize, and track political campaigns simply by availing the services of a reliable voice broadcasting service provider.
The leading providers allow politicians to upload existing audio files or record campaign messages using text-to-speech software. Hence, voice broadcasting solutions help political parties to reduce political campaign time and cost.
As a mass communication technique, voice broadcasting helps politicians and political parties to communicate by connecting with a large number of voters, supporters, volunteers, and party workers instantly and seamlessly.
At present, politicians across the world leverage voice broadcasting solutions as a powerful tool to run goal-oriented political campaigns. The customizable nature of voice broadcasting services makes it easier for campaign managers to boost political campaigns in several ways.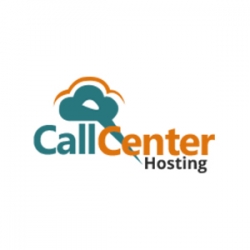 Latest posts by CCH Editor (see all)