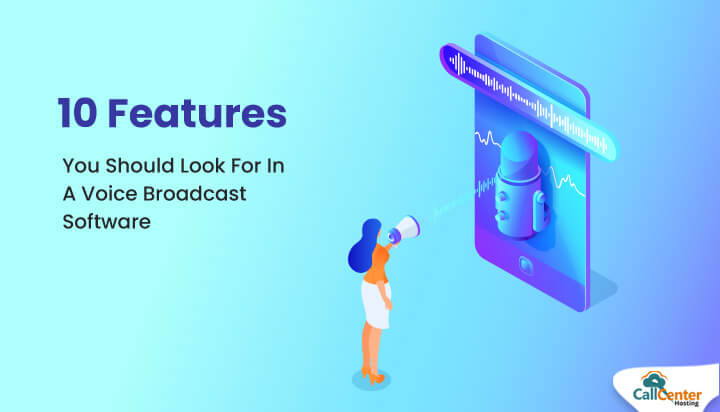 One of the most critical ways for businesses to increase their revenue is to reach out to more customers in a lesser timeframe. Voice broadcasting, a feature of VoIP telephony, is a cost-effective solution to connect with a large number of potential customers at the same time. 
Working with a cloud-based voice broadcasting software is simple, you just have to link the contact details of your customers, and it will broadcast your pre-recorded messages to every person in the contact list instantly. 
Irrespective of the number of contacts, whether it's in hundreds or a hundred thousand, voice broadcasting software disseminates information effortlessly and without any errors. 
However, voice broadcasting is not just limited to sharing a pre-recorded message. There are a lot more features that come embedded with the software such as sending personalized messages, running press-1 campaigns along with voice broadcasting, and other useful add-ons. 
In this article, we will explore 10 crucial features that you should look for before getting a voice broadcasting solution for your business. It will help you in making an informed decision before you choose a cloud communication service provider. 
1. Text to Speech Feature
To start your voice broadcasting campaign, you need an audio message with a professional voice. Now, the ideal way to get that done is to hire voice-over artists, but that can be costly for some start-ups and small businesses. 
To ease this problem, some voice broadcasting solution providers offer a feature called text-to-speech. This allows you to personalize your messages for the customers and provide a professional tone of delivery. There are different voices that you can select to customize it even further. 
You can choose the gender and also pick from different accents such as American, European, Australian, etc. according to your customer preferences.
2. Call Reporting & Analytics
By getting real-time analytics of your voice broadcasting campaigns, such as the total number of answered calls, the number of missed calls, and other details, you can easily optimize the results.
Getting a call analytics report is helpful to see if your campaign is bringing positive results.
3. Press-1 Campaigns
Most voice broadcasting software offers the option to run Press-1 campaigns. Let's say you are launching a new service in New York. You can set up a voice broadcast campaign to reach out to potential customers in that area and run a press-1 campaign along with it to offer a call-to-action to customers who are interested in your services.
4. Automatic Retries
With this feature, the voice broadcasting software automatically redials the customers who don't pick up the automated call. The best part is that you can specify a time duration and the number of redial attempts for your contacts.
5. API Support
Your voice broadcasting provider should provide API support. With diligent APIs, you can build custom solutions for voice broadcasting as per your business requirements and customer preferences. 
For example, if you are using a CRM for leads management and want to run a call broadcast campaign to connect with potential leads; then you can create a custom integration of your CRM with voice broadcasting software. 
Reputed voice broadcasting service providers like CallCenterHosting already support integrations with popular CRM and various sales enablement tools.
6. AC-CID
Customers are more likely to pick up your calls if you use a local or toll free number. A local caller ID or number makes your business approachable and reliable for customers, improving call pickup and conversion rate. 
Let's understand how this feature works: Suppose you have customers in Australia and the UK and want to quickly spread information related to your new product with automated call solutions such as voice broadcasting. 
Now, with the AC-CID feature, your voice broadcasting software will automatically pick a caller ID based on the location of your customers. Your customers from Australia will receive a call from your Australian virtual number, and the same goes for your UK customers as well. 
 7. Dynamic Text to Speech Voice Broadcast
Dynamic text to speech is a fantastic voice broadcasting feature that allows you to personalize your voice messages. With this feature, you can include customer names and other personal details to deliver a message that interacts directly with your customers. 
For example, if you are a debt collecting company, then you can include additional details such as due loan amount and date to send a quick and gentle payment reminder. 
 8.

A/B Testing

The best part of setting up a voice broadcasting campaign is that you can test which messages or voice accent perform better, i.e. brings more customer engagement. 

You can create multiple voice campaigns with different scripts, accents, and deliver them at various times to see which voice message gets more leads. 

Another good thing is that you can choose to run the campaign for a specified number of broadcasts. 

Let's say you decide to run the A/B test for 5000 messages; what the cloud-based voice broadcasting software does is that it will run the campaign for the first 5000 answered calls. 

It automatically selects the message based on a round-robin approach. For the first answered call, the first variation of your voice message is played. Similarly, for the second and third answered calls, the other messages are played.

When the voice broadcasting campaign is over, you can see detailed results, like how many customers engaged with each message or abandoned the call to make an informed decision and pick the right message for better results. Thus, you can select which A/B variant works better for your campaigns.
9. Easy DNC List Management
DNC stands for Do Not Call and it is the list of people who don't want to receive calls from businesses. Having this list is pretty essential for compliance with legal obligations related to the robo or automated calling or voice broadcasting. 
You can procure this list from an authorized organization and upload it into your voice broadcasting software to avoid calling these people. Your voice broadcasting provider should allow you to upload a DNC list so that you can keep your business away from legal hassles.
10. Call Recording
With the call recording feature, you can choose to record the conversations between your agents and customers. The call recordings are saved securely on cloud storage which can be accessed from anywhere, anytime. 
Depending on your requirements, you can choose to save your call recordings for a specific period like a month or six months, etc.
Do note that most voice broadcasting service providers offer this feature as an add-on that you may have to pay separately for. 
To Wrap Up
Searching for a perfect voice broadcasting software can be quite challenging. In this article, we've discussed 10 most important features that you should look for in voice broadcasting software to make your campaigns a real success and get positive ROI. 
In case of any queries, connect with our solution experts at 1-800-346-4974 or visit CallCenterHosting.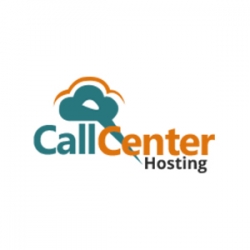 Latest posts by CCH Editor (see all)