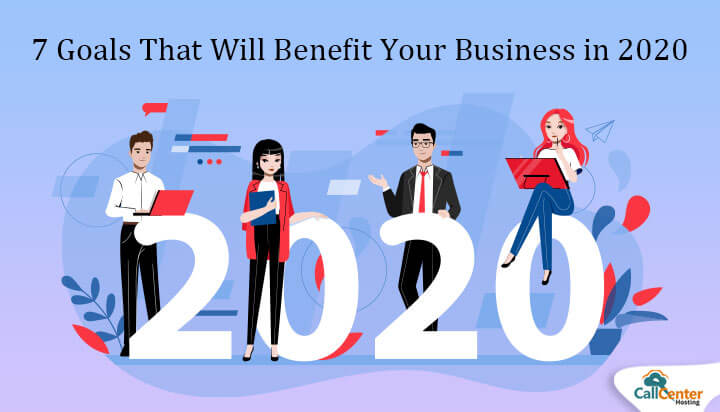 2020 is already here, and with it comes a fresh opportunity to re-evaluate your business goals. The conventional and cascading forms of management have already taken a backseat. Therefore it's time for business owners to set newer goals and be clear of what they have been continuously trying to achieve.
"The best way to set actionable goals for 2020 is to evaluate your performance in 2019. You may have overreached some goals and failed badly at others. Analyze the reasons for your success and failure, and see what you've been doing wrong."

-Dmytro Okunyev
Your 2020 goals will depend mainly on your business lifecycle. How successful you've been up to this point? To grow your business, you need to know where you've been so far, where you're going to, and how you're going to get your set goals.
Here, in this blog, we discuss some goals that every ambitious small business must set to achieve success in 2020.
1) Decrease Costs, Increase Profitability
For small businesses, finances have been the most essential aspect of growth. Keeping in mind the number of companies that fail to flourish due to lack of cash inflow, it becomes necessary for the businesses to keep a check on expenses and transactions.
Some tips to check on the extra expenses –
Look at the ways to cut down the running expenses of your business- Are you on the best utility services for your budget? Are you spending more than you budgeted in some areas? Or are you paying for things that you certainly don't need? Making a plan at the beginning of the year itself can ensure well-calculated cash flow.
2) Increase Market Share- Find Your Target Customers
The goal of your business should be customer-driven. The whole idea is to sell more of your products and services to the target customers and thus increase the overall market share.
It is always essential to conduct thorough market research and find out the target audience for your business. Determine exactly who your audiences are- starting with answering the questions like who, when, how gives your business the benefit of engaging with the right customers more.
More engagement with customers means that more people buy your product, and thus you have chances of increasing the market share higher.
3) Get Mobile Friendly
The world has gone all digital and it has become essential to optimize your site for use on mobile devices. According to reports, 61% of users are unlikely to return to a mobile site they had trouble accessing, and 40% will jump ship and visit a competitor's site instead.
That is, every business must get their site optimized for smartphones. Almost every aspect of your business that is the number of leads, sales, conversions, and traffic directly depend on mobile optimization. Also, your efforts for getting more traffic may go futile as Google will not be friendly to sites that aren't mobile optimized.
4) Build Your Company Website
In today's times, it is a must for your business to have an online presence. Even if you have n number of tasks scheduled for your small business, it is essential to prioritize the presence of your product and service on the web.
Building and having a website for your products impart a professional image to your customers. Your customers can have access to product knowledge through the company website. Moreover, it also increases the reliability and trust factor of your target audiences. Thus, having a website will broaden the horizon and maximize your customer outreach.
5) Build an Email Marketing Strategy
Well, marketers consider email as the single most powerful strategy for meeting the goals of different stages such as awareness, conversion, acquisition, and retention goals. 89% of marketers believe that email is their primary channel for lead generation.
Moreover, 72% of customers say that email is their preferred mode of communication with the businesses they interact with. With different email marketing techniques like promotional mailers, newsletters, you can engage with the customers well. You can also send customized emails to the customers according to their choice of products and services.
6) Make SEO Efforts to Rank Higher
Your goal for 2020 is to grow your existing business. Therefore it is a matter of utmost importance to attract the right audience and drive traffic towards your website.
The shopping behaviors of the customers are continuously evolving, and businesses must work towards meeting customer expectations.
81% of customers conduct online research on products before shopping, where 71% of people never scroll past the first page of the search results. Thus, amongst all your business goals, you should consider improving the rank of your business website is also an important factor.
7) Develop a Long Term Business Goals List
You must plan your business goals well in advance. With short term goals, it is easy to lose track of the work progress with time. Thus every business must in advance prepare a list of long term business goals which they aim to achieve in the coming years.
This will help in planning out the resources and time accordingly for each task. You can also develop a customer service retention plan and strategies to increase revenue.
Other actionable goals that you can achieve this year are –
Build social media presence
Create a customer service process
Set up business in different locations
Conduct a marketing audit
Do a SWOT analysis of your business
Create employee incentives program
Invest in quality management
Why Should I Plan Small Business Goals?
Small business goals are like tangible targets that push you for further growth. Creating a list of actions that you have to take will be a pushing factor and will take you closer to the business goals.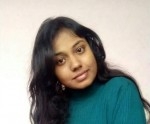 Latest posts by Kritagya Pandey (see all)