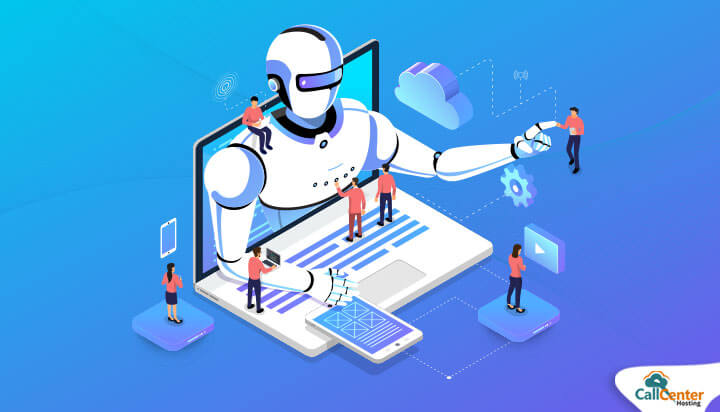 As we all are already aware, artificial intelligence has taken over almost every business operation. Automation has eased out the job for employees and managers across different industries. The intelligence of these technologies has transformed the way businesses operate and work.
Automated technologies are being relied upon for handling most business processes, especially when it is a customer support industry. With various promising areas that artificial intelligence covers, customer experience stands at the top for being reshaped.
Today's businesses run mostly around customer service and experiences, and their success is mainly determined by their brand image and number of satisfied customers. Artificial Intelligence has proven to be an excellent choice for such customer-centric companies and industries.
The intelligent techniques and convenient usage of AI make it a perfect tool for improving or delivering customer experience. AI has also enabled end-to-end customer journey in a more personal and integrated manner.
Read on to know how established enterprises are garnering the ultimate power of AI to gain customer experience. Reading further, you will also come across the need for Artificial Intelligence in customer experience.
Need for AI in CX
With high competition among industries today, customer experience is what everyone is talking about. To enhance customer experience, there must be a unified registering of customer data and their behaviors.
In situations, when there is a massive volume of customers seeking quick resolutions, there is a need for a tool or application that can act as a helping hand for the agents in managing the customers efficiently.
Also, when the business is located across various channels, sometimes hiring additional staff seems meaningless and overburdened. In such a scenario, artificial intelligence fills in the shoes for agents and provides human-like resolutions to the customers and incoming requests in a streamlined manner.
How AI has Helped Gain Customer Experience?
AI can be easily slid into any business process to smoothen operations related to various departments. Artificial intelligence can beat human power and streamline transactions with an efficient ability to manage and organize a large volume of data.
Not only this, but AI has also proven to be a companion to the existing agents and saves their time, leading to ultimate benefits to the organization. Artificial intelligence has the power to carry out analysis and process enormous data via various sources.
Here are some ways in which artificial intelligence has brought about a revolution in the industries worldwide.
1. Improved Personalization
There is no doubt that AI is transforming the customer experience by enabling customers to personalize the service. This helps them decide what they want and pick what best meets their needs and interests.
Also, AI technology can be a guide to the customers and can even recommend what match their wishes based on the recommendation system. AI can do so by tracking and analyzing the customer's records and choices and detecting similar ones.
AI easily integrates with the customer data and gets insight from there. A targeted recommendation saves a lot of hassle and time of the customer, hence impressing them.
2. Enabling Self-Service
This is so far the best way that artificial intelligence has helped businesses gain customer experience. The only method to become a reliable brand name for customers is by eliminating the hold time from their calling experience and not wasting customer's time.
By providing customers with an ability to select their preferences and resolve their issues by an automated response machine, you can offer your customers a self-serving option.
Some queries and concerns require very little handling time and easy resolutions that can be conveniently handled by a bot or a computer. These bots and machines are designed to provide accurate resolutions in the quickest moment.
3. Automated Assistance
Sometimes artificial intelligence acts as a helping hand to the agents and makes information readily available to them whenever required. When a piece of information is handily available, the agent can provide the best resolutions to the customer queries.
Artificially intelligent tools can easily recognize what an agent needs, and with just simple clicks, the agent can get the best assistance one can have. This assistance proves to be helpful during the peak business hours and when incoming customer calls are large in number.
4. Customer Satisfaction
Companies can gain customers' trust by making them feel valued. One bad experience or unintentional fault can lead to a bad impression of the company. How artificially intelligent machines and tools treat their customers to decides their satisfaction level.
A customer can only be satisfied with quick responses, accurate answers, and polite tone. Also, artificial intelligence can handle ample pressure and a huge amount of stress.
The machine does not get upset with continuous queries and similar types of questions again and again. Also, the AI machine learns from these experiences and does not get annoyed like humans.
5. 24/7 Availability
All-day availability is what makes artificial intelligence a blessing for the businesses and their customers. Artificially intelligent machines and chatbots are capable of being available for the customers during any time of the day and on any day of the week.
This makes the business available for its customers located in any time zone and geographical zone. This feature is useful if a company or organization is planning to expand its business internationally. It also helps customers to reach out to the companies even during emergencies.
Bottom Line
Almost every aspect of the businesses is experiencing the rich benefits of artificial intelligence. From sales to data to customer support, AI technology has taken over all the aspects of business operations.
In today's competitive world, every enterprise and brand wants to reach the peak by making its customers happy and serving them with the quickest possible solutions. Least time wastage and accurate resolutions automatically help generate leads and earn a reliable customer base.
Although artificial intelligence looks shiny like gold and comes with a lot of colorful benefits that could yield amazing customer experience for your business.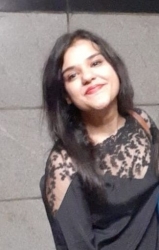 Latest posts by Aashita Sharma (see all)