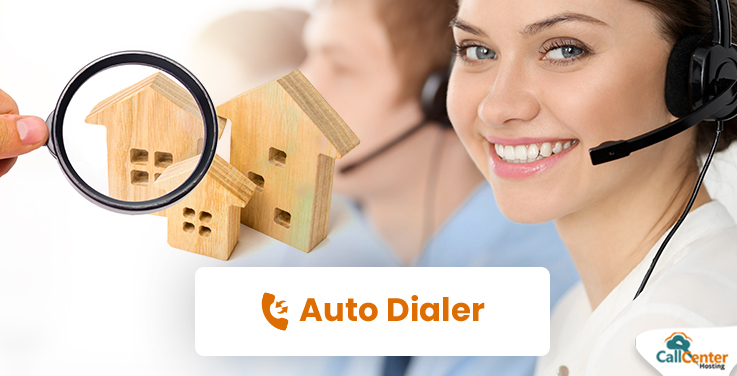 An auto dialer is a fantastic outreach tool. It increases agent productivity and reduces idle time, and ensures outbound calls are effective and simple. 
Seeking and securing deals in business is a tough row to hoe. For the real estate industry, in particular, outbound calling is essential to secure deals. Customers have a lot of options to choose from, thus, the competition in the industry is cut-throat. 
So, in an industry where customers expect a lot, how do you outshine your competitors by closing more deals?
It's simple—connect with more prospects, consistently follow up on leads and grow your business with the help of an auto dialer!
Put simply, if your real estate business has procedures in place that allow you to easily and quickly reach out to prospective customers without manually dialing numbers, you can stay ahead of the competition and keep customers coming back for more. 
This article will explore some of the best ways an auto dialer helps you reach out to prospective customers with an enhanced outreach strategy.
What is an auto dialer?
Just as the name implies, an auto dialer is an effective automated outbound calling system. It can be used with your cloud hosted phone system to dial telephone numbers from a set list automatically. 
The added bonus? 
Auto dialers can detect disconnected calls, answer phones, and route calls to available agents. This makes communication significantly easier, increases agent productivity and ultimately leads to a better customer experience.
Within a short span of time, auto dialers have proven their efficiency. They help real estate agents reach out to potential buyers, ensuring all leads are nurtured and the brand remains at the top of their minds.
This is just a glimpse of what an auto dialer does. Here are some more ways it can take your real-estate business from zero to triple-digit growth.
Saves your agents' precious time
A successful real estate business requires endless calls, relentless efforts and efficient time management. The good news? An auto dialer helps you with all three. 
Your agents can effectively interact with prospects and clinch more sales without wasting their precious time. 
An auto dialer identifies unproductive signals like busy tones, misdialed numbers, voicemails, etc. and routes only answered calls to your agents. The unsuccessful calls are scheduled for later. This means, your agents are engaged only in meaningful tasks, increasing operational efficiency.
With such filters in place and an improved call connect ratio, not only does auto dialer enhance your team's productivity, it also improves their job satisfaction. 
As the old saying goes, more calls mean more sales. Amp up your real-estate business by reducing the idle time of your agents.
Follow up in just a few clicks
Couldn't connect with your prospect?
Worry not, you can follow up on your leads and convert them into clients with automated SMSes and emails. All you have to do is pre-record or type a message, select recipients, and set a time. The auto dialer will take care of the rest.
Each call will be logged on the online portal of your hosted phone system, enabling you to view the prospects that have been contacted and those that haven't.
Let's say, you call a prospective customer for a budget-friendly property they have been looking for. However, they don't answer the call. So, what do you do?
Send automated messages or emails from your hosted phone system along with the details of the property, so that it becomes easier for leads to get back to you.
Additionally, it can help you combat the issue by renewing the missed connection, increasing your chances of building a long lasting relationship with them. 
In a nutshell, an auto dialer not only helps you connect with a wider audience but also increases the chances of conversion. Missed opportunities can turn into leads without much effort or time investment.  
Eliminates the scope for errors
Looking up and dialing numbers over and over can be a tedious task; not to forget––it is also not a foolproof chore. While performing tasks that are monotonous and redundant, your representatives are even more prone to making errors than they would normally be.
An auto dialer eliminates that concern. The list of contacts has to be fed into the system only once and the task is then overtaken by automation. Your agents get connected only when the call is answered by the right lead.
This means, there are lesser chances of misdials, unnecessary wait times and call drops. Ultimately, this will result in enhanced productivity not just for your agents but your business overall and better results too.
Enhances the quality of interactions 
Gone are the days when reps had to struggle between multiple tabs to seek caller data. When integrated with a hosted phone system, an auto dialer provides executives in-depth information on the clients.
So, each customer account on your VoIP phone system will have detailed information stored within it. And this data will facilitate better agent-customer interactions.
Instead of having to rummage through databases, your team members can easily access these insights to view the client's preferences, transaction history, funnel stage, and more. This will help agents have personalised conversations, appear informed and even sound empathetic. 
This, in turn, can significantly increase the chances of lead conversions and customer retention.
The detailed information is stored securely on the portal and can be accessed by members who have access. Thus, even when an agent leaves the organisation, the data remains stored on the portal for other employees to access. 
Monitors and records call in real-time
Monitoring your agent's activities and getting detailed call insights is a cakewalk now. Wonder how?
Accessible from any compatible, Internet-enabled device, the online portal holds the key to finding out in-depth information on your call waiting times, individual agent performance and more. It makes the entire process of call monitoring and recording simple with a user-friendly dashboard. 
The auto dialer system generates a variety of detailed reports that help you measure your team's productivity and ensure call quality levels in real-time. You can also tune in to conversations to gather insights and identify areas that need improvement.
Additionally, managers can access call recordings from the online portal to assess customer conversations whenever required. These recordings can also be great examples for your real-estate agents during training sessions. 
Real-time data on calls answered and unanswered also ensures agents don't duplicate their outreach efforts by calling the same customer twice. 
Basically, you get a bird's eye view of the individual and team performance and are, thus, able to identify loopholes and gaps, refine strategies and make better business decisions. 
Accelerates your lead conversions
They say, save the best for the last. So, here it is—more conversions, opportunities and sales!
With an intelligent auto dialer solution, you can reach over 400% more leads than manual dialing in the same time period. Sounds like a jackpot, right?
Well, an auto dialer is no less than the lottery. It expedites the process of getting in touch with both leads and existing clientele, saving your team's energy and eliminating monotony.  
Furthermore, auto dialer enables your real-estate businesses to run and monitor multiple marketing campaigns simultaneously. This helps you keep up with the needs and preferences of customers and deliver more than they expect. 
By keeping up with customer demands, as a real estate agent, you can set yourself apart from the competition. 
So what are you waiting for?
Get yourself an auto dialer and close more sales in less time! 
To find out more about using auto dialers for your real estate business, call us today on 1-800-346-4974 for a consultation.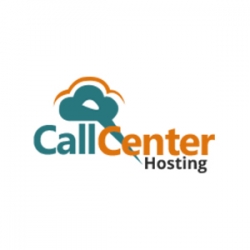 Latest posts by CCH Editor (see all)