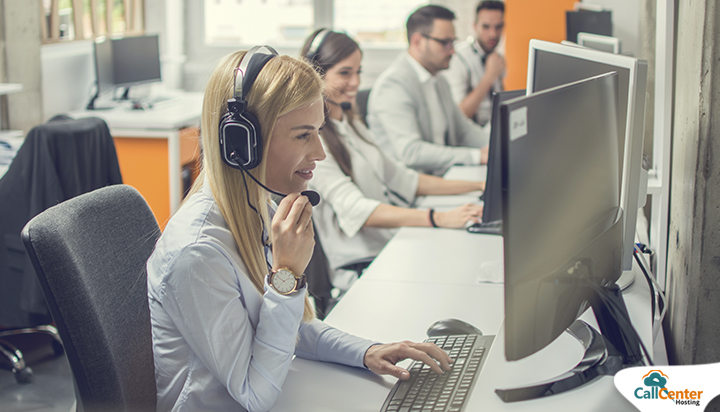 Call centers play a cardinal role in earning customers and thereby in the success of businesses. Your contact center kiosk establishes customer relationships, contributes towards better customer acquisition, boosting your business' revenue and growth. 
So, how do call centers do this? 
Outbound and inbound calling are the two primary mediums of communication utilised to connect to customers. In a traditional call center, agents are expected to dial customer numbers on the contact list manually. They speak to the customers and initiate a discussion around the products and services. 
But, what if the customer doesn't answer the call? In this case, the time invested in connecting to the customer is wasted. 
This may prove highly disadvantageous when representatives have to contact a large number of customers during high demand. 
However, auto dialer systems have proved to come to the rescue of call center representatives. 
How do auto dialing systems help call center representatives and boost their productivity? Check it out right away!
What are auto dialers and how are they advantageous?
Auto dialers or automatic dialers support the efficient functioning of outbound calling for a contact center. The incorporation of auto dialers eliminates the need for representatives to dial every number in the contact list manually. 
Instead, the auto dialler, which is computer hardware driven by software, automatically dials the contact numbers that have been linked to through an electronic file.
This particular requisite file contains a list of contact numbers. The auto dialer keeps calling one number after the other without the need for manual dialing. You should note that present-day call centers maintain these lists in their Customer Relationship Management (CRM) tool.
The significant advantage of using an auto dialer is that representatives needn't do the following:
manually dial every number

wait for the customer to attend the call

make a note of unattended calls

call back again
This complete process is automated that spares the agent a lot more time to focus on core functional activities.
That was just a glimpse into how auto dialers can make a big difference in your contact centers. Read on to know more about their impact on your agent's productivity.
1. Saves a lot of time
Contact centers are time-bound. Every minute is precious. 
The time is taken for a call to get connected to a customer, the ringing time, and the time taken for the customer to answer the call (along with chances that the call may go unattended) are all crucial for call centers. So, how do auto dialers help call centers save time?
Auto dialers automatically establish a connection with the numbers in the predefined contact list. If a call goes unattended, then it isn't connected to a representative. Instead, it skips to the other numbers in the list. 
Also, call centers have several representatives available to take up calls. During peak hours, the auto dialer efficiently identifies the available representative and routes them accordingly. This helps in reducing the number of missed calls and the average call waiting time too.
2. Provides increased talk time
Auto dialers route the calls to your representatives only when the customers answer. This way, your representatives needn't spend time waiting. They can invest this time in other calls and turn more leads into customers. 
Additionally, agents get more to speak to the customers. This increases productivity and redirects their time to reap maximum business benefits.
3. Supports SMS blast or voice broadcasting features
Auto dialers for call centers come with the capability to send bulk messages and voice broadcasts to a contact list. These messages may include product and service information, details about promotional offers, and also aid in conducting surveys. 
You don't even need available agents to trigger this blast. Or send these broadcasts individually. All you will need to do is prepare a recorded message, have a contact list in place, and begin the broadcast.  
4. Helps in better lead conversions
Time plays a vital role in communicating your brand message. Auto dialers understand this and can modify the time when messages are delivered depending on the recipient's time zone, working hour or even the holiday season. 
For example, consider that you have triggered a message broadcast at 5PM. Your customers, however, are spread globally. You would want them to receive your message at an appropriate business hour. You may tweak the time based on different time zones. 
This capability ensures that your customers get the message at an appropriate time. This ensures that the message is delivered when the customer is actually available to think about your product or service. 
5. Helps manage multiple marketing campaigns
Auto dialers can trigger multiple marketing campaigns. This way, you can focus on your whole range of products and services. The dialers can also monitor individual campaigns. The number of calls that were attended, missed, and customers who weren't interested can be easily tracked.
This information can prove cardinal to improve your customer service. For example, if you find that the number of customers interested in any of your campaigns is low, you may either try to improve the same or skip it altogether. 
6. Facilitates real-time monitoring
Auto diallers don't just track marketing campaigns but also live calls. These dialers record all calls and this data is important to measure the performances of your representatives. 
It may offer pivotal information about agent productivity and performance, help identify areas of improvement, and in reviewing the understanding of business processes. 
Furthermore, these recorded calls identify grey areas and agents can work towards improvising them. For example, if you find that your representatives lack basic call etiquette, you may consider arranging training or workshops to brush up on their skills. 
Moreover, these recorded calls serve as training material for new joiners. They can understand their nature of the job even before hitting the work floor. This, in turn, boosts their confidence and productivity after they begin attending calls.
Wrapping it up
Undoubtedly, call centers have left no stone unturned to embrace technology for growth. The most crucial aspect in the successful operation of any outbound call center is reaching out to customers. As a considerable amount of time is spent on this, you should adapt to mediums where these processes are automated. 
Auto dialer helps establish contact with several of your customers from a predefined contact list. The advantages of auto dialers are numerous, ranging from saving time, offering better conversions to real-time monitoring of customer calls. 
Do you know any more advantages of auto dialers to add to this list above? Feel free to do so in the comment section below!
To start your auto dialer, talk to one of our experts today at 1-800-346-4974  for a free consultation. You can also drop us an email at sales@callcenterhosting.com and we will get back to you with a plan personalized for you.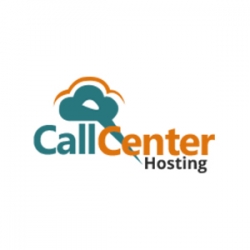 Latest posts by CCH Editor (see all)