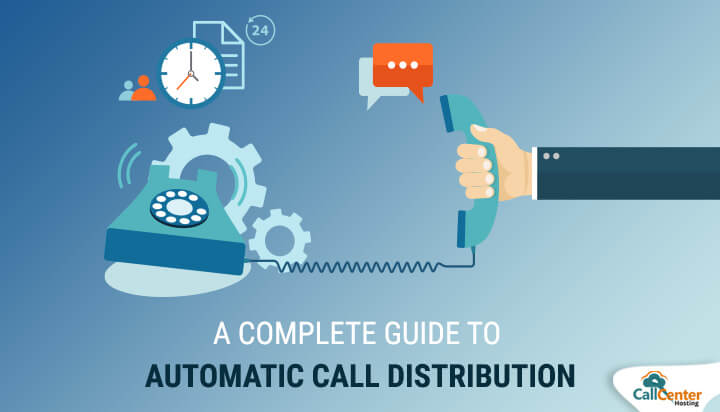 Delivering good customer service is essential for every business, but have you ever thought about what exactly is good customer service and how you can ensure it in your business?
So, in extremely simple terms, customer service is when customers need help regarding business services and the agents to resolve their issues, whereas good customer service is when representatives deliver an instant and right solution to customer queries. But it is not always easy to deliver good customer service as in most cases- a call center is flooded with high call volumes.
This high call volume and lack of good customer service is the reason why businesses these days are migrating towards new technologies that can enable a smooth and efficient business process. ACD or Automatic Call Distribution is one of them, so let's understand how this technology is revolutionizing the businesses.
What is ACD?
ACD or Automatic Call Distribution is a call routing strategy that automatically routes a customer call to the most appropriate agent.
Why is ACD Best for Business?
Inbound call center receives a massive volume of calls, and it is difficult for agents to handles all calls appropriately. That's why managers need to ensure some technical solutions that can keep the call center organized.
The Automatic Call Distribution system is an effective method that can help you to respond to the customers fast and bring some ease in agents' jobs.
This implementation of ACD results in improved customer experience as callers get routed to appropriate customer service departments. Advanced ACD algorithms can differentiate VIP numbers and route the calls instantly so that no one waits too much for getting their queries resolved. This routing strategy helps in creating a loyal customer base for the business.
How does ACD Work?
You might have lots of questions regarding ACD that how Automatic Call Distribution converts the high volume of calls into an organized queue and what strategies it follows to route a particular call. So, don't worry, we will answer all your questions.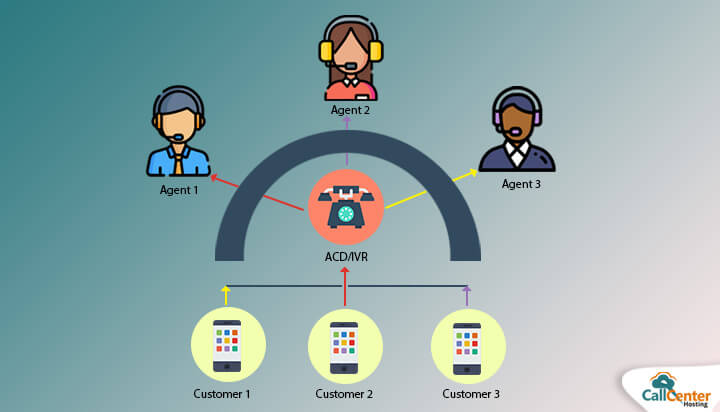 ACD can work in a few different ways, and it depends upon the distribution method you choose. To route calls appropriately, ACD considers a few factors like-
incoming phone number,
call queue times,
agents' skills and,
the department needed to handle the call.
When callers indicated their issue, ACD group those calls and rout it to the best department or agents to get resolved. Below we have mentioned some of the most popular call routing strategies that can work best for your business.
Routing Strategies
1. Ring in Order
In this, all incoming calls are distributed to agents in a sequencing order. For example, each call will get assigned to the first agent in the list and ring for a certain amount of time, if the first agent is busy or on another call then it goes to second, if second is busy it goes to third and similarly goes to others.
The idea behind this approach is to make sure; the caller doesn't get a busy tone. This technique is very easy but suitable only for small teams or groups because the first few agents have to deal with high call volume.
2. Round Robin
The purpose of this call distribution strategy is to distribute all calls equally among agents. For example, the very first call to the first agent, the second call to the second agent, and so on.
3. Ring All Simultaneously
In this routing strategy, every call will ring simultaneously to every available agent at the same time. The one who picks up will handle the call. This method is helpful in providing instant responses to a customer query.
4. Time-Based Routing
Instead of ringing all agents to ensure availability, some ACD strategy like time-based routing allows agents to set their working hours or the status of their availability. This type of routing will help to reduce the call wait time without disturbing every agent for every call.
5. Skill Based routing
Based on agents' skills, language proficiency, and call handling skills, the call will be routed to the most appropriate agent.
6. Agent Talk Time
This method is helpful in reducing the agents' idle time. The call will be routed to those agents who are the least active, have handled fewest calls, or have a maximum idle time.
Features of ACD
· Custom Call Routing
As we discussed earlier, there are a variety of ways in which businesses can route customers' calls. Businesses should analyze their preferences and select routing strategies accordingly. Call routing customization gives power in your hand to create the most convenient system for your business.
· Use of IVR
Interactive Voice Response (IVR) is the first response which you get while you dial a customer service number. Always create your IVR in such a way that helps the callers reach agents easily. Sorting calls by language, department, and skills will be the best way to ensure good customer service.
· Call Queue System
Due to high call volume, sometimes customer calls get missed as agents can only handle one call at a time. For this problem, call queuing is the best solution. When agents are busy on other calls, call queue systems to start creating a stack of customers calls and route the calls to their desired destinations when an agent becomes available.
While the customer waits in a queue, you can either play on-hold music or offer other business services so that the caller remains online.
Also, with the call queue system, you don't need to hire more staff; you can efficiently handle all customer calls with a limited number of agents.
· CRM Integration
Advanced ACD, with the help of CRM, can collect the necessary information about the customer immediately and help the agent in handling a customer call. With this information, the agent would be more capable of handling the customer, also feel confident, and would be more likely to satisfy the customer with his call handling skills.
Conclusion
The more technologies you use, the more your work gets easier. Automatic Call Distribution helps to manage the customers efficiently and ensure a smooth workflow in the call center environment.
With ACD, agents can resolve customers' issues quickly and professionally as well. This method leaves a positive impression and increases customer trust in your business.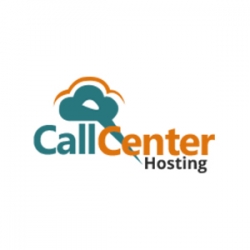 Latest posts by CCH Editor (see all)