Some businesses run their call centers as cost centers, while others run their call centers as profit centers. But no business can boost call center operations without meeting customer expectations and emerging trends.
The businesses need to measure their call center operations using a variety of metrics. They must use the right call center metrics to identify the measures required to boost the quality of communication between customers and agents.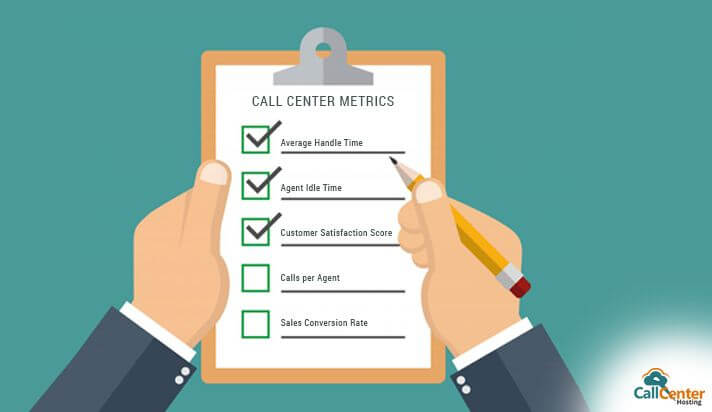 Likewise, they need to use the right outbound call center metrics to run telemarketing campaigns and increase revenue.
It is always important for a business to keep in place a robust call center metric strategy in place to measure and improve operations. The strategy must identify the relevant call center metrics based on predefined goals. Also, it needs to consider using some of the commonly used inbound and outbound call center metrics.
Understanding 7 Commonly Used Inbound Call Center Metrics
1. Average Speed of Answer (ASA)
This inbound call center metric helps a manager to regulate the amount of time it take to answer an inbound call by a live agent.
Most call centers try to prevent callers from abandoning the ongoing call and immediately switching to a competitor by monitoring the average speed of answer. To improve this metric, many call centers provide callers with callback and self-service options.
2. Average Handle Time (AHT)
The managers calculate the amount of time an agent spends on an average to handle an inbound call based on average handle time (AHT).
They have to consider talk time, wait time and after call wrap up time to calculate the metric accurately. They also explore ways to make agents handle more incoming calls and focus on improving customer experience by reducing AHT consistently.
3. Average Call Transfer Rate
The metric helps managers to determine how often a caller is redirected to a better skilled agent to solve specific problems or meet specific requirements. The call centers can not keep callers engaged without reducing average call transfer rate.
Many call centers these days leverage hosted IVR systems to reduce average call transfer rate by implementing skill-based routing. This feature makes the IVR solution redirect the incoming calls to the right agent, department or queue.
4. Agent Idle Time
Agent idle time helps managers to check how often an agent is available to handle incoming calls and how often an agent is not available or ready to handle incoming calls. An agent may not be available to handle incoming calls due to a number of reasons.
A manager can boost agent productivity and customer service delivery by monitoring the inbound call center metric such as agent idle time on a regular basis.
5. Average After Call Work Time
Often agents have to perform back office tasks like updating customer information or working on customer requirements immediately after completing the interaction. The after call work performed by agents make call centers to spend more time on a daily basis.
Also, the increase in after call work time directly increases average handling time. The hosted inbound call center solutions help managers to reduce after call work time by supporting CRM integration and simplifying contact list management.
6. Self-Service Accessibility
Many call centers these days leverage IVR solutions to reduce incoming call volume and boost customer experience by enabling customer self service. But no call center can boost customer service delivery without enabling callers to access and use the self-service options provided by the IVR systems efficiently. The inbound call center metric helps managers to measure efficiency of the IVR system and detect the issues impacting self-service accessibility.
7.  Customer Satisfaction Score
Often bad customer service experience makes customers abandon incoming calls and switch to other brands. The call centers cannot boost customer experience and reduce customer churn rate without measuring customer satisfaction.
The customer satisfaction score (CSAT) helps managers to indentify the measure required to improve agent skill levels and meet customer expectations. The manager can further boost the overall performance of the call center by focusing on improving CSAT (Customer Satisfaction Score).
Understanding 7 Commonly Used Outbound Call Center Metrics
1. Calls per Agent
The metrics help managers to evaluate efficiency and performance of an agent based on the average number of calls he or she handles per hour.
The managers further use call per agent to identify under-performing and over-performing agents. The metric also helps managers to boost agent productivity by using auto dialers, organizing training programs, and boosting agent motivation.
2. Sales Conversion Rate
The managers use this outbound call center metric to calculate the percentage of calls that result in increasing sales or creating customer relationships.
They also explore ways to increase revenue and boost marketing campaigns by increasing sales conversion rate consistently. Many call centers even keep in place a strategy to monitor and improve sales conversion rate.
3. Sales per Day/Month
As its name indicates, the outbound call center metric helps managers to track sales on a daily or monthly basis. Many managers even use sales per day/month as a key metric to measure performance and efficiency of agents. They further focus on improving the metric to identify and address the issues impacting agent productivity adversely.
4. Right Party Contact Rate
No agent can boost sales conversion without contacting a person who can take decisions. The managers use right party contact rate to determine the percentage of sales call that fails due to the agent not contacting the right person. The metric further helps managers to assess and review the quality of contact data collected from various sources.
5. Revenue per Right Party Contact
The managers use this metric to calculate the amount of profit made on each outbound call. They assess efficiency of the call center as a profit center and check if the revenues are adequate to cover cost center operational cost based on revenue per right party contact. The metric also help managers to budget various call center operations.
6. Average Call Length
The agents cannot handle more outgoing calls without spending less time on individual sales calls. The managers decide if the agents spent more time on sales calls based on average call length.
They further reduce average call length by reviewing the agent scripts, allowing agents to use dynamic scripts, and identifying the issues increasing average call length.
7. Average Hold Time
Many outbound call centers these days increase number of call connection using predictive dialers. The predictive dialers use algorithms to decide when an agent will be available to handle the next calls. Often the auto dialers keep the outbound calls on hold by dialing number when no agent is available to handle the call.
Average hold time helps managers to determine the amount of time a customer or lead has to wait before the call is answered by an agent. The managers explore ways to reduce call abandonment rate and boost customer experience by reducing average hold time.
A call center needs to use a variety of metrics to streamline its operations and meet pre-defined goals. The intuitive dashboards provided by cloud-hosted inbound and outbound call center solutions enable managers to measure and monitor various call center metrics without putting extra time and effort.
But it is always important for the decision makers to review the call center metrics periodically to ensure that those are aligned with the predefined goals and targets set by the call center.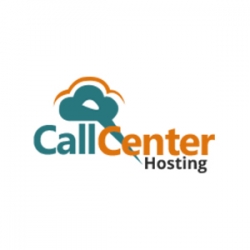 Latest posts by CCH Editor (see all)