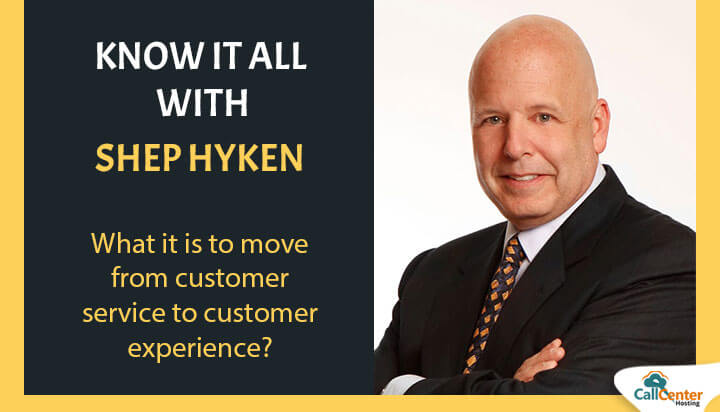 Meet Shep Hyken – Customer Experience Expert and Keynote Speaker
Shep is the CAO (Chief Amazement Officer) of Shepard Presentations. He works with companies that want to build loyal relationships with their customers and employees. Shep's focus is on delivering amazing customer service, customer engagement, and creating customer loyalty. He is a hall of fame speaker (National Speakers Association) and a New York Times and Wall Street Journal best-selling author.
In this interview with CallCenterHosting, Shep shares tons of valuable insights on his customer experience journey, building excellent customer loyalty, and the concept of amazement. Shep also addresses the growing impact of the coronavirus pandemic on businesses across the globe and what are the positive takeaways from this situation.
Sit back and enjoy the enriching interview to find out how companies can create a valuable customer base and why employees, too, are as important as the customers.
1. What, according to you, has been the most essential aspect of your customer experience journey?
Shep: Well, That's a huge question. I would say one of the most essential aspects was deciding that this is what I loved doing more than anything. It all started when I was very, very young. My first business was performing entertainment magic shows at birthday parties. My parents taught me to take care of the customers. And I was paid well to do that.
When I would come home, I would write Thank You notes and also take follow-ups, weeks later. I would always make sure that my clients are happy, find out what they liked about the show, and the opportunities to improve the show.
I did not realize that I was being taught to show appreciation, take feedback, and use them for improvements at a very young age.
So that's what many companies do today, if not every company.
And that, I believe, is an essential aspect of my customer experience journey.
Another essential part of it was once I decided to do this for a living. The term 'customer service' was the main area that I worked in. I recognized the importance of an internal side of customer service. So, back in the mid-1980s, I started talking about the internal customer experience that helped in separating me from a lot of my competitors who were talking about customer service as they were not focussing on employee experience.
Another significant milestone was starting to see the transition go from just customer service to customer experience. In the beginning, both these terms meant the same, but as it turned into something bigger, customer experience became every interaction point that the customer had with the company, the people, and the product.
2. In your book, "The Cult of The Customers," you quote that – "Satisfying your customers is not enough. Satisfied customers are not loyal customers." So, how can businesses walk a fine line between achieving customer satisfaction and creating customer loyalty?
Shep: Well, this is real simple. The word "satisfaction" is a rating that your customer gives you, which says, "I am satisfied." On a scale of one to five, you would have 'one' as poor, 'two' as fair,'three' as satisfactory. To me, satisfaction is average, and we must be better than average.
The key to creating customer loyalty is to be predictably and consistently better than average.
3. Delivering personalized customer experience is the need of the hour. How can businesses strategize and provide customized services to customers?
Shep: So, the first step is to recognize the customers or individuals; they are not just account numbers. You can start by simply using the customer names, and if you have access to their prior purchases and visits, you can gain insights about their purchasing behavior and patterns.
Talk to them to know what they exactly need in the present as well as the future. So, the idea behind a personalized experience is to recognize the type of customer, the types of products, and services that they buy from you.
4. What are the key elements required to deliver the "most amazing customer experience"?
Shep: So, in Question 2 above, we talked about the difference between satisfied and loyal customers, and I spoke about how 'satisfaction' is a rating.
To deliver an amazing experience, you have to be above average. But the question that arises is, do you have to be just a little bit above average?
The key is that at all times (not part-time), but with every interaction, the focus is on being a little above average. You don't have to be over the top or blow me away with the most amazing customer service ever. Well, it is nice if you can provide that, but you have to wait for the right opportunity to do that.
But if day in and day out your customers should say that they 'enjoy doing business with you,' 'you always get back to them quickly' and 'they have always been followed by something positive.'
So, these things which I have mentioned above aren't over the top. Following up with your customers with something positive is what we are trying to achieve.
5. There have been a lot of kings lately. They say, "Content is king," "Customer is king," "Product is king." But what, according to you, is here to rule?
Shep: Okay, A big question! Well, I would say that Customer is King. But we've left out one!
How about employee is king?
We need to treat employees the same way we treat our customers, if not even better. That's what sets the tone. So if we want the customer to be treated the right way, we must treat the employee the right way.
Now let's just address the product really quickly. The product needs to do what it's supposed to do. And it could be a service that you offer, whatever it is, it needs to do what it's supposed to do.
No matter how good your customer service is, if you don't have a product or service that does what is promised, the customer will move on.
Conversely, the product can be the best thing in the world. But if you don't treat the customer, right, the customers may just leave you to go on to get something even remotely similar.
So if you had to choose between the two, I would say you need to focus on the customer and then also recognize employees who are driving that customer experience.
6. What is the concept of amazement in terms of happy employees?
Shep: Wow, Great question! Once again, I want to emphasize on the Employee Golden Rule, where you treat your employees like you treat your customers. So that's the first step, to begin with.
But I want you to consider another concept I wrote about in a book titled 'The Amazement Revolution.'
The concept is called "FUN," which stands for Fulfilment, Uniqueness, and Next.
We want our employees to be fulfilled if we give them a job where they enjoy coming to work.
We take advantage of their uniqueness, which means maybe they have a special talent that they can bring to the table and do as part of their job. We can get them excited about what's next, for example, a new project, a new idea, a new product that the company is coming out with.
So it's important to create a fulfilling environment that allows employees to exploit their uniqueness and makes them excited about what's next.
Thus, this is a winning combination that will amaze employees, which, in that case, will better engage with your customers.
7. Since CX, in the digital era, is continuously evolving, what are the efforts that companies should make to keep up with the latest customer experience trends?
Shep: Well, staying informed and up to date is always a plus. But choosing which technology to implement is an entirely different question. Some companies have become enamored with technology. As a result, they distance themselves from their customers because they use technology in lieu of creating that customer connection.
So, although the digital era is evolving and getting better, companies need to create a balance between digital experience and the human experience. As the companies get to start with new technologies, they must give their customers the flexibility to opt-out of the technology and switch to human-to-human interaction.
8. Do you think automating human tasks in customer service can create the same level of customer experience for the customers?
Shep: I believe that automating certain human tasks will create a better experience for your customers, but you must recognize what those tasks are. However, as I mentioned above, if you want to push the levels of automation and the digital experience, make it easy for the customer to opt-out. Customers must be allowed to immediately get back to a human agent who can help them resolve the issue, personally.
9. What's that one piece of advice you would like to give to the businesses that are foraying into customer experience?
Shep: Well, customer experience is not just part of the marketing department. I believe, customer experience, just like customer service, is part of the company culture.
First and foremost, to start a customer experience journey and for companies that are getting to this, it must become cultural, it must start at the top, and it must be driven down throughout the entire organization.
10. Are you working on any new book or a new venture? If yes, can you tell us a little about it?
Shep: Well, my book 'The Cult of The Customers' has been updated with statistics and facts. I have changed some of the stories as I wanted it to be relevant for the present.
I love that book for a couple of reasons. It has an enormous amount of information, and also it is a book to be used, not to be read.
11. The recent Coronavirus outbreak has left the world in a state of discontinuity and chaos. What, according to you, will be its impact on business' growth and revenues?
Shep: That is a great question. Although there have been other outbreaks and wars before, this is probably one of the most disruptive events in the last 100 years.
But at the same time, it has given scope for great innovation. The adoption of new technologies and adaption to new ideas is taking place.
Once we get through the coronavirus crisis, we will be in a better place for two reasons. Number one, we will be able to get back to business as usual, although it is going to be a bit different because we have learned so much from these past months of dealing with the pandemic. We have come up with different ways to do business and also prepare ourselves for any crisis that might take place in the future.
And number two, if we handle our customers the right way during the crisis, they'll recognize just how important we believe they are to us.
12. Would you like to give our readers a few tips for business continuity amidst the Coronavirus outbreak?
Shep: Number one, do not cut in places that are obvious to the customer.
I realized many companies would stop their services as we are going to shut down for a while. That's fine. But if you're going to stay open and take care of your customers, the cuts you make can't affect the customer experience negatively.
Number two, I want you to adapt and try new ways of doing business.
I will give you an example. A friend of mine owns a small restaurant that opens just for lunch. And while he's still open for carryout and delivery, the business dropped off, probably by 75%. So he went to the local community, and he became licensed as a grocery storekeeper so that he can be not just selling sandwiches like he's done at lunchtime, but also he can sell items.
So now the tables, even though they're empty and people aren't eating at them, they're covered with food items that people can come in and purchase.
Another idea is to reach out to your customers, not to sell them but to maintain a connection.
13. Considering the massive impact of COVID-19 on the call center industry. Can you share some tips for contact center agents who are dealing with unexpected challenges of maintaining good customer service?
Shep: Number one, more empathy is needed than ever before. We have to realize that even though our callers might be calling up regarding a specific problem, they could also be dealing with something much bigger than just that problem.
They could have been laid off from their jobs, or somebody close to them might be infected with the virus and so on.
Number two, it's likely that customers will be angry and impatient at times. Do not put customers on long hold times and get back to them as early as possible. So recognize that empathy towards the customer, in such times, is essential.
So, the key takeaways of this interview for any business remain that –
Your customer must be your priority. Always show empathy towards them.
Your employees, too, are as important as the customers. Create a healthy and fun working environment for them.
Creating excellent customer experience – must be in your company culture.
Always think about your customers first, even in times of crisis.
We hope you learned and enjoyed the interview. We will be back soon with another expert opinion and great talks.
Till then, subscribe to our blogs and keep reading.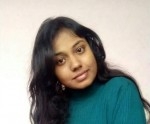 Latest posts by Kritagya Pandey (see all)