What Are Toll Free Numbers?
Toll free numbers are a smart mode of communication with the customers in which the calling charges are incurred by the called party rather than the calling party. These 1800 numbers are a crucial asset for marketing and help businesses gain credibility in the business world.
Australia is a country with a high standard of living. With highly developed telecommunications, banking, and finance industries- it is a market that businesses will benefit from entering. In today's modern developing times, businesses need a smart communication tool to connect with customers. Australia Toll Free Numbers provide a convenient channel to reach customers and build a marketing reputation with the audience.
What is Australia Toll Free Number?
Australia toll free numbers are freephone numbers that allow the customers to call a business free of cost. With these numbers, the businesses have the option of choosing from "1800 free phone numbers" and "1300 shared cost numbers" to connect with their customers in Australia.
(Shared Cost Numbers – the customers pay half, and the business pays half of the price.)
Accessibility of Australia Toll Free Number
Australia toll free numbers provide the benefit of being instantly accessible to the callers in Australia. These free phone numbers can be dialed from any device including landline, and payphones. These numbers can also be dialed from mobile networks in Australia.
The Australia toll free number is generally accessible while roaming Australia International Toll Free Service comprises Tasmania and Australian states, including Christmas Island and the Coco Islands.
Format of Australian Toll Free Numbers
Australia toll free numbers start with 800 and are ten digits long – 1 800 XXX XXX
Numbers are International Toll Free Number Service (ITFS) that can be forwarded to a laptop, mobile, softphone, or a landline.
Australia 1300 toll free numbers are not free for callers; rather the cost is shared between the caller and the recipient.
Australian Toll Free Number on Cloud
Cloud technology, when combined with traditional telephony infrastructure, allows businesses to control and direct calls.
For instance, an incoming call to Australian toll free numbers can be forwarded to a businesses' network using VoIP or TDM.
(TDM refers to Time Division Multiplexing which is used for long-distance communication and bears heavy data traffic loads from end-users.)
Also, the calls can be forwarded to the landline or mobile phones at low pay-per-minute rates.
In addition to this, the toll free numbers in Australia can be integrated with the advanced cloud-based phone system that offers numerous benefits, namely, call recording, voice mail, voice menus,  and call center conference.
Let's Look at Some Features of Australia Toll Free Number
1. Call Recording
It is recording the incoming calls from the customers. The call recordings can then be used for various purposes like training the new employees or for quality assessment.
2. Interactive Voice Response
Businesses can integrate an IVR with the Australian toll free numbers. By using an IVR with the Australian toll free number, businesses can greet their callers with a custom voice, which thereby enhances the calling experience.
This facility allows the callers to connect to their department of concern automatically without any manual interference.
3. Call Forwarding
Call forwarding refers to the process of forwarding or redirecting the incoming calls to a mapped phone number. It facilitates the team to attend multiple calls simultaneously and save missed customer calls.
4. Uninterrupted Call Connection
Australia free phone numbers give the businesses an advantage of uninterrupted call connectivity. Customers from any place of the world can place a call through toll free number and experience a high call quality.
5. Call Transfer
Sometimes, in a business, there are no people to attend the calls. The "Do Not Disturb" mode can be used to deviate the call or transfer it to the voicemail. This feature will transfer the calls of the customers to the voice box in case of the unavailability of agents.
6. Monitoring and Analytics
Toll free numbers give you the advantage of monitoring and assessing your call. To better understand the requirements of the customers, it becomes crucial to analyze each call and gain insights from it about the customers' needs and requirements.
7. CRM Integration
Toll free number allows businesses, call centers to judiciously store customer data in the Customer Relationship Management (CRM) software. The information that is entered in the CRM can be fetched and retrieved later to study customer behavior.
8. Easy to Install
Australia toll free numbers are easy to install on any device. The businesses can also consider new options like choosing the free phone numbers from an online inventory. It only takes a few seconds for the services to get activated.
What are the Benefits of using Australia Toll Free Numbers?
Toll free numbers are a one-stop solution for businesses that are dynamic and keep changing. The same number can be used in any part of the country. Also, it is the most cost-effective tool to establish effective communication with customers.
Australia toll free numbers help in delivering the best possible customer service by giving them a free point of contact to connect with the business, that too anytime from any part of the country. The degree of customer care can be further increased by integrating toll free number with Interactive Voice Response (IVR) and Automatic Call Detector (ACD).
Enhanced Calling Experience
The free phone numbers provide an enhanced calling experience as they have advanced features that can generate reports, analyze incoming calls and route calls to their destination. The Australia toll free numbers also help connect customers beyond the local reach of the business.
How to Get a Toll Free Number in Australia Today?
Setting up toll free numbers in Australia is an easy task. Businesses can buy virtual free phone numbers with the following options –
1. Buy Australia Toll Free Numbers from a Reliable Cloud Telephony Service Provider
2. Call the Business Directly to Get Your Toll Free Number 
Businesses can also set up a virtual office in Australia instead of creating a costly physical office space. Australia toll free numbers are an ideal solution for businesses that aim to expand their base in Australia.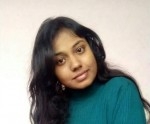 Latest posts by Kritagya Pandey (see all)