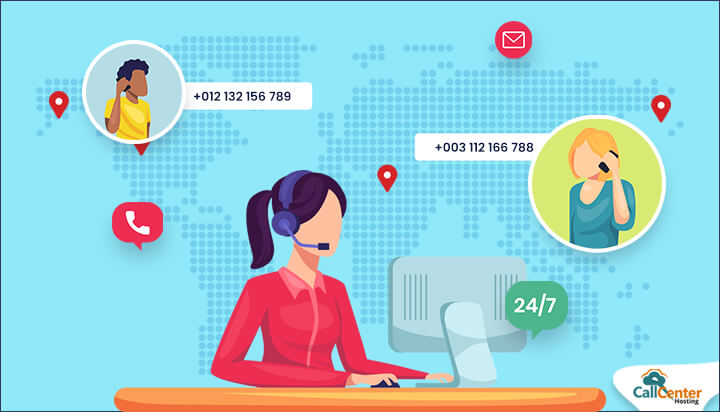 Why limit your reach to just one country when you can widen it to the whole wide world?
With an international free phone number, you can open up your business to anyone in the world. With no barriers in reaching out to you, your customer base will be widened—giving you plenty more opportunities to develop your business.
These numbers are becoming increasingly popular with businesses that want to diversify and expand their reach. Firms are trying to ensure total accessibility to customers across the world, simply by adopting an international number that doesn't charge clients. 
Whether you're using your number for worldwide customer service or cultivating a professional brand image, an international presence could hold the key to achieving a global clientele.
This article explains how toll free numbers can help your business go worldwide!
1. Break down communication barriers
Any communication barriers between a customer and a business could be the reason the former switches to a competitor. People seek convenience, and so, making communication a breeze with open lines will go a long way to secure more global consumers.
Particularly if your clients are in a different country than your operations, call charges can be extremely high for international connections. This alone can put off a customer from calling you, no matter how amazing your products might be. 
Moreover, many consumers interact with a business a number of times, not just while purchasing. This means they won't want to spend money to contact you when they're not sure of the purchase. Or worse, when they have a doubt or complaint about a product they already own.  
International free phone numbers can remedy all of these issues. No matter where the customer is based, they can get in touch with you for free. This will certainly help open up lines of communication and encourage more customers to contact you, giving you more sales opportunities too.
2. A higher level of professionalism
Businesses, large or small, can maintain a higher level of professionalism with an international free phone number. Global contacts show customers that you are an established business capable of managing large-scale and distributed operations.
You can showcase a larger-than-life image and gain client confidence with an international number. Even a small business with one or two employees can operate a global business with international free phone digits. The opportunities are endless, and any business with a hosted phone system can access these amazing benefits easily and cheaply. 
With the cloud-based phone system's free phone number, any calls made to your central contact—globally—can be routed to your device without delay.  No matter where you are, you can speak to customers around the world with confidence and at a low cost to your business.
3. Operate globally, communicate locally 
With smaller businesses, it is not always possible to have offices based all over the world and local numbers for each country you operate in. With an international number, however, you do not need global offices—you can simply use the number to build a presence in each area. 
You can advertise your services confidently, wherever you wish to target the market. Be rest assured that clients can reach out to you with any inquiries at no personal cost.
 Trying to advertise globally with a local number would never work, as customers would notice that you are based far away. Not only are they wary of a foreign and unfamiliar brand, but they also don't want to dial an international number for fear of high charges. 
With an international free phone number, you can choose whatever area or toll-free code you prefer. There is no indication that your business is only located in one place so more customers are likely to give you a call.
4. Hire agents wherever your customers are based
International numbers give you the reins to attract local as well as global customers. When these customers start making their enquiries, hiring remote workers there would ensure smoother conversations with local context. 
This way, you can also overcome any obstacles related to time differences and language barriers. Your local agents can easily work in the time and language the clients prefer. 
With a hosted phone system, workers located far away can connect to your office network with full functionality. As long as they have an Internet connection, they can connect to your business telephone system and answer calls—the same way your office-based customer service team would. 
Moreover, it is easy to add and remove lines from your phone system at no additional cost—so you can even hire temporary workers to cover busier times.
Local employees will also assure clients that they can expect the same level of customer service as domestic customers.
All of these elements will establish a good level of trust and accelerate your route to achieving a global customer base.
5. Better customer service globally
International free phone numbers, apart from brand value addition, also come with a horde of cloud features. Essentially, your customer service can be improved significantly with better tools and high agent productivity with said tools. 
Additionally, you're able to treat global consumers exactly the same as domestic ones in the sense that they can access free support at any time.
You can portray your reliability in the market as a brand that is invested in client relationships and dedicated services. The fact that you made the effort to eliminate all barriers makes your business all the more attractive to potential clients. 
With an easy-to-use and all-inclusive admin portal, you can track your staff at all times—regardless of where they're working from. You have access to everything you need to make sure processes are running smoothly, including waiting times, agent statistics and much more. 
When your global customer base begins to grow, you can be sure that each customer is receiving exemplary service no matter where they are.
Conclusion
International free phone numbers open your business up to enquiries from all over the world. By giving your business a free number, you are boosting your professionalism and building trust with customers everywhere, while removing any hurdles in the way of contacting you. All of this comes at minimal cost to you, and can be easily managed on any device from CallCenterHosting's online portal.
So what's the wait? Grow your international clientele and give your brand that boost it needs to reach greater heights. To find out more about adding a toll free number to your hosted phone system, contact us today at 1-800-346-4974 or support@callcenterhosting.com.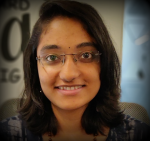 Latest posts by Jincy Joy (see all)