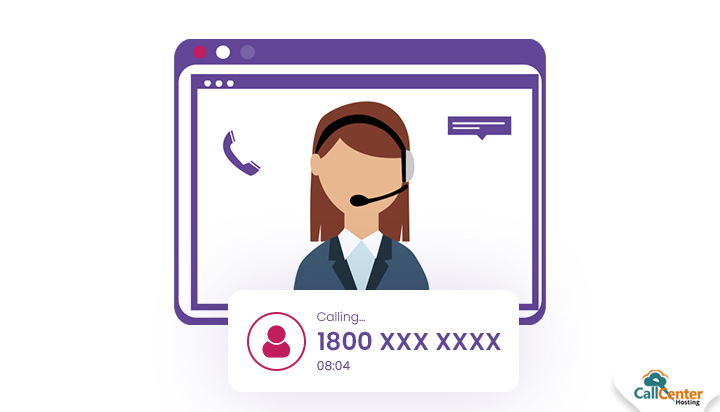 Every business strives to grow and succeed. They don't leave a single stone unturned when it comes to earning the right reputation among their target audience. While several factors contribute to making a brand appear reliable, one of the most important aspects is the ease with which customers can connect with your business.
Connectivity plays an important role in bridging the communication gap between you and your customers. Not only do they understand your products and services better, but you're also able to better decipher their needs and demands. The insights obtained through this will help you modify your offerings accordingly, thereby resulting in happy and satisfied customers. 
Maintaining a high-end customer care kiosk is the best way of enabling customers to contact you. However, contact centers have evolved drastically over the years. One such transformation involves the emergence and growing popularity of toll free numbers.
So, what are toll free numbers? And why are they important for a business? Let's take a look.
What is a toll free number?
A toll free number is a special cloud-based number that is free to call for the customer––the call charges are borne by the receiver of the call. 
It generally starts with a set code that makes it more recognizable and specific to the area. These numbers make a brand look more approachable, considering the callers aren't charged for calls, and lend it a professional look. 
They also improve customer satisfaction rates as clients don't have to think twice before connecting with a business. And owing to their unique digits, these numbers are more memorable than a personal number, adding an edge to your marketing campaigns. 
Toll free numbers are great for organizations that wish to break through communication barriers within a geographical region. Additionally, they may be integrated with messaging capabilities that can be used by customers to text you. 
How do these numbers work?
You can get a toll free number for your business through a cloud telephony provider. When your customer makes a call using such a number, the provider will establish a connection between your contact center and the customer. 
What are the features of toll free numbers?
Toll free numbers come with several features that help businesses thrive. Here are a few of them.
Comes with Interactive Voice Response (IVR)
Toll free numbers can be integrated with an IVR solution. This is important as it opens up channels for self-service. IVR helps customers gain the assistance they need quickly and can also resolve the simpler queries based on the information provided by the customer waiting in the queue.
For example, if a customer needs additional information about a product or service, the tool can answer basic questions with pre-recorded answers. It can also direct the caller to the website or collaterals to obtain additional information. This saves time for live agents and allows them to focus on complicated issues that need expert intervention.
When a customer is connected over an IVR, they are, at first, greeted by a virtual assistant. Information about the query is obtained based on keypad inputs made on the customer's device. IVR uses this information to direct the customer to the appropriate department and the most suitable agent available to serve the customer. 
Provides several number patterns
One capability of toll free numbers is that they are attractive and easily get registered in the minds of the customers. Toll free numbers are of different types.
These numbers are random numbers that do not follow a pattern. They may be difficult for the customers to memorize and are easily available with telephony service providers. For example, 1800-951-3456.
These numbers have a format. A few digits are repeated, making it easy for customers to register it. For example, 1800-800-8001. The availability of these numbers and their costs vary from vendor to vendor.
These numbers are expensive and are always in demand. They are eye-catching numbers that can easily be connected with your brand identity. For example, if you run a pet store, your vanity number can be 1800-PET-STORE. Customers looking at this number will easily understand that your brand offers pets accessories and can easily memorize the number.
Enables real-time reporting
Toll free numbers come with real-time reporting capabilities. This means all your live outbound and inbound calls are duly tracked and monitored to derive intuitive insights. The reports provide an in-depth view of the quality of calls. It also helps identify bottlenecks and enables you to improvise on them if required. 
Helps create multiple campaigns
Toll free numbers may come with messaging and email options too. This helps you open up multiple communication channels for your customers. Also, these numbers facilitate the allocation of separate extensions to phone numbers for individual campaigns. 
For example, if you have created a campaign for an emerging product, you can dedicate one phone line extension to this campaign. Doing so will enable you to track the campaign performance better.
Moreover, not only can you receive calls, but you can also receive and send text messages to your customers as part of the campaign. This capability keeps communication going even if a live agent is unavailable. These messages are routed to the agent's inbox who can then take further action based on their availability.
With so many features in its kitty, what benefits does a toll free number offer?
Toll free numbers are portable. That is, even if your brand changes locations or service providers, the number needn't change. This is important because customers tend to connect your numbers with your brand. If you change your number, they may tend to lose this connection. 
Toll free numbers are, undoubtedly, strong marketing tools for businesses. When you include a toll free number on a social media post or an online campaign, the response to it can be overwhelming. 
Furthermore, 1800 numbers ease communication. They come with many unique features like click-to-call, call recording, call whispering, etc. These features allow instant connections, which is convenient for customers, and help streamline processes for agents.
Improves customer service
Uninterrupted customer service is the key to a successful business. Toll free numbers enable this. Your customers may want to reach out to you at any time of the day or night. Your brand must be available when they need you. 
As toll free numbers do not charge the customers for calls and the IVR tool functions 24/7, it motivates them to connect with your brand without second thoughts. This increases the chances of better interactions and nurtured customer relationships.  
Offers the cloud advantage 
Toll free numbers are cloud-based communication systems. They are maintained by your cloud service providers and do not require any upfront investment in infrastructure. Moreover, cloud systems support centralized access to critical business information, spontaneous backup, and scalability at minimal charges. These capabilities further help companies using toll free numbers to emerge successfully.
Having said that, how do you get toll free numbers?
Purchasing a toll free number is not a herculean task. You will need to approach a toll free number service provider. Discuss with them your business requirements, various types of phone connections, and any specific requirements about phone numbers. 
You will need to make an initial payment after which your business number will be allocated. You can then begin using this number for your official requirements. 
Wrapping up
If you have a contact center, toll free numbers are a quintessential part of it. These numbers help establish seamless communication between your customers and your brand. They pave the way for an uninterrupted flow of information and are pivotal for the growth of your business. They also act as an important marketing tool and augment your reach among your customer base. 
So, have you got your toll free number?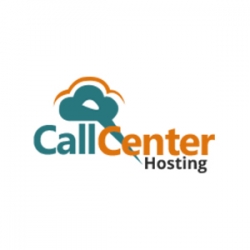 Latest posts by CCH Editor (see all)