In all the years, banks have been a vital part of making our society more stable. Across the world, banks connect with millions of people of all age groups and serve them with a variety of services that makes life more convenient.
Nearly half of the customer interactions with banks now occur online through mobile apps, emails, social media, and websites. Very few are conducted in person at the branch and rest through voice calls.
The banking industry is experiencing rapid changes due to advancements in technology, such as customer demands for real-time, personalized, and seamless banking experience.
Customers connect with banks for one or another reason, but providing excellent customer service is a difficult task.
Although an excellent customer experience is nowadays essential for any business, it is tough for the banking sector. The industry has gone through several developments, and the goal has been the same that is to provide optimum customer service to people.
Here is a video depicting specific strategies for banks to improve customer experience.
1. 24/7 Customer Support:
Customers are the priority for every type of industry. Banks should offer 24/7 online customer support for customers. They should offer 24/7 access to customer's accounts for providing seamless experience whenever and wherever they want.
2. Designing Customer Journey Map:
Noting the feedbacks of customers is important to understand the experience of customers. Banks can use customer journey mapping to get a complete idea of the user experience and understand where the improvements are required.
This can be done by identifying the different types of customers, then outlining how each customer interacts with your banks and then finally proactively engage with customers to improve customer experience.
3. Omnichannel Communication:
Omnichannel is the fastest-growing approach in the field of customer experience. Since customers are nowadays present on digital platforms. Omnichannel helps to provide superior personalized customer service via all platforms.
Omnichannel banking helps to track all the touchpoints with customers and potential customers through different channels.
4. Chatbots:
Customers nowadays want instant and personal experience while communicating with their banks for some reason. Chatbots helps in providing round-the-clock and reliable chat features to attract and retain more customers. Chatbots also helps in conducting surveys and noting feedbacks at the end of the conversation.
5. CX Analytics Tool:
According to research, more than 60% of businesses use real-time customer analytics to improve customer experience. Predictive dialer is an all-in-one dialer that helps in real-time analyses of every conversation for providing better customer experience.
Conclusion:
Banks are continuously adopting new technologies or are making changes to the in-built solutions.  All the advancement is leading to minimum hassles for the customers, which in turn is improving the customer experience.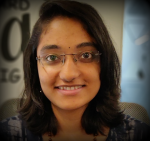 Latest posts by Jincy Joy (see all)