Technology is a result of innovation, isn't it?
"Customer service expert Adam Toporek says that innovation is about approaching the problem; technology may or may not be the solution there."
Adam Toporek had some surprisingly unique tips to look at customer service. He not only believes in the power of human customer service but also embraces technology as it comes. His answers are like a breath of fresh air and can help you get ahead in the daunting world of customer service.
Adam Toporek is an internationally recognized customer service expert, keynote speaker, and frontline trainer who helps organizations get results by thinking differently about customer service. He has extensive experience in retail and believes in the power of ultimate customer experience, something he defines as Hero-Class® customer experience.
He has written the popular book, "Be Your Customer's Hero: Real-World Tips and Techniques for the Service Front Lines."
Let's take a look at what Adam has to say about his journey, customer experience, and the success of a business.
1. If you had to define your customer service journey in one line or word? What would that word be?
Adam: Evolution.
2. What three things would you tell someone who is starting out in your industry?
Adam: First, always remember that customers are humans, and every experience should be designed around that principle.
Next, stay on top of technology, as it is continuously changing.
Finally, stay up-to-date on the industry, as customer experience is evolving at a rapid pace.
3. What is that one customer service experience or situation that has had the most influence on you?
Adam: Working in retail, as it gave me deep exposure to a broad range of customers and customer service situations. It helped me develop many of the principles of psychology and emotion that we now use at CTS Service Solutions in our customer service training and customer experience advisory.
4. Do you think humans are being eliminated from the customer service world? If yes, is that a good or a bad thing, according to you?
Adam: As you might guess from the previous answers, I think humans are crucial to many customer service interactions and will remain so for the foreseeable future. Technology will not remove humans from customer service as much as change the role of humans in customer service.
Used effectively, technologies like artificial intelligence will help reduce friction by handling low-impact interactions while freeing up customer service teams to provide better service for more complex, high-impact interactions.
5. What is your definition of success? (In the world of customer service, of course)
Adam: A hassle-free customer experience that consistently meets or exceeds the customer's expectations and prevents the creation of negative emotions while fostering the creation of positive emotions. That's all. :)
6. What is the weirdest customer service advice you've got or given? (One that works)
Adam: I'm not sure that this advice is weird as much as counterintuitive. When I released Be Your Customer's Hero, one of the chapters I got the most feedback on was the idea of letting customers punch themselves out. In short, it's the idea that when a customer is upset, you actually let them vent until they have spent their energy.
It's counterintuitive, because our natural tendency is to jump in and to try to solve the issue, as opposed to letting the customer vent and get it off their chest. It's one of the techniques that I've gotten the most response to from both the book and our customer service trainings. It may not be instinctive, but it works like a charm. Of course, there is some nuance to how to use this technique that we cover in the book and our trainings.
7. Would you like to elaborate a little on your book? (Be Your Customer's Hero: Real-World Tips and Techniques for the Service Front Lines)
Adam: Thank you for asking. Be Your Customer's Hero is a cohesive set of customer service tips and techniques designed to help frontline teams (those in customer-facing roles) be more confident and better prepared in working with customers.
The book is designed to give small business owners and other leaders a resource that they can provide their teams to teach customer service fundamentals and to help develop a customer-centric culture.
8. What are the missing elements in the customer service culture of small businesses or startups, according to you?
Adam: There are many, but I would say the biggest elements missing are focus, systems, and training. Startup leaders are often too distracted with raising money or growing revenue to give customer-centricity the focus it needs.
Similarly, leadership is often so focused elsewhere that they don't put the resources into developing the systems needed to scale customer service. Finally, part of that scalability has to be having customer service training in place to make sure that teams have the tools necessary to successfully provide (what we call) Hero-Class® customer experiences.
9. Does innovation in customer service depend on technology or your approach?
Adam: Technology is, to my mind, not a source of innovation but a result of innovation. Innovation is about how we approach problem-solving as human beings. Technology may be one of the solutions or it may not be.
10. How important do you think is customer service empowerment for small businesses?
Adam: Empowerment is absolutely crucial for customer service in every size organization, including small businesses. One of the biggest areas of focus in our customer experience work is on reducing customer hassle, and one of the best ways you can reduce hassle is to empower teams to solve issues in real-time.
In fact, in my keynote speech on customer experience leadership, we teach a 3E Leadership framework; the third "E" is actually empowerment. That is how crucial empowerment is.
11. If the customer is king (as the famous saying goes), why are businesses the ones who get the throne?
Adam: I'm not sure that I completely understand what is meant by the throne. If we are talking about the disconnect between how most companies talk about treating customers and how they actually treat customers, then that is easy.
There are only two answers: either they don't mean it when they say "the customer is king," or they mean it but don't know how to achieve it. If you're in the first category, that's not our thing; if you're in the second category, reach out to us. We can help.
For more such expert opinions and customer-driven ideas, subscribe to our blog, or follow us on Twitter, LinkedIn, and YouTube.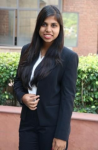 Latest posts by Niharika Gupta (see all)