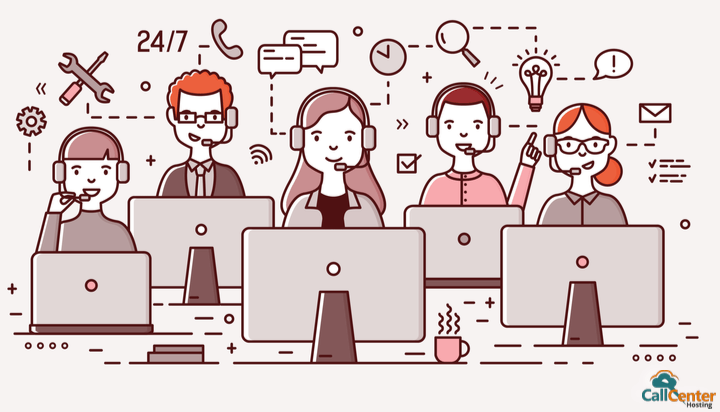 The businesses these days call existing and potential customers for a variety of purposes – introduce a new product, promote an existing product, make an announcement about deals, and conduct market research surveys.
The businesses cannot run outbound call campaigns of varied nature and scales without providing agents with sophisticated automatic dialer or auto dialer software.  As its name indicates, the auto-dialer software dials telephone numbers from a database or contact list automatically and sequentially.
It further transfers only connected calls to the agents by detecting busy tones, voicemails, answering machines, disconnected calls, and unproductive numbers. The businesses can further improve agent efficiency and boost outbound call campaigns by choosing from different types of automatic dialer software – progressive dialers, preview dialers, and predictive dialers. They even have the option to use new age auto dialers as a multi-purpose outbound tool to run and control multiple marketing campaigns simultaneously.
7 Key Advantages of Auto Dialer Software
1. Expedite Outbound Calling
The agents have to put extra time and effort to dial telephone numbers manually and sequentially. They also find it difficult to differentiate between productive and unproductive numbers. The auto dialer software helps call centers to boost operational efficiency by dialing telephone numbers automatically.
They further route only answered calls to live agents. Hence, it becomes easier for agents to focus only on personalized customer experience and improve customer engagement instead. The predictive dialers further boost agent productivity by increasing the call connection ratio.
2. Different Types of Auto Dialers
As noted earlier, a business has the option to choose from different types of auto dialer software. Each of these auto dialers dials telephone numbers automatically and route only connected calls to live agents. But they differ from each other in a key aspect – dialing modes.
The preview dialers help agents to access information about a customer or lead before placing an outbound call, while the progressive dialers increase the number of calls connections using predictive algorithms. Hence, it becomes easier for businesses to choose the right auto dialer software according to the scale and needs of each respective marketing campaign.
3. Reduce Agent Idle Time
The progressive and preview dialers initiate outbound calls using one-to-one ratio, but the predictive dialers make agents handle more calls in a short amount of time. The auto dialers use predictive algorithms to decide the right time to initiate the outbound call.
Hence, they dial the numbers before an agent becomes available to handle the next call. Many call centers these days leverage predictive dialers to increase agent talk time and reduce agent idle time. The auto dialers further make agents productive by enabling them to handle only connected calls.
4. Boost Sales Conversion Ratio
As mentioned earlier, the preview dialers enable agents to access updated information about the customer or lead before interacting with him/her. The updated information helps the agent to decide how to personalize the conversation before handling the outbound calls.
The personalized interactions make it easier for agents to keep the leads engaged and convert them into customers. Many B2B (business to business) companies leverage preview dialers to increase revenue by converting high value leads into customers.
5. Organize and Manage Client Database Efficiently
A business can use specific application programming interfaces (APIs) to integrate the cloud-based auto dialer software with its existing customer relationship management (CRM) system seamlessly. The integration helps businesses to update customer information automatically.
The contact list management feature provided the software further helps marketers to manage customers and leads more efficiently. These features help agents to restructure outbound calls based on previous call records. Also, the agent can use the real-time information to prepare callback lists and follow up with leads consistently.
6. Run Multiple Campaigns Simultaneously
The new age auto dialers are designed as multi-purpose outbound tools. They come with features to enable businesses to run and control multiple campaigns simultaneously and efficiently. Managers can generate reports based on real-time data to monitor the performance of individual marketing campaigns.
The auto dialer software further boosts the marketing campaigns by adjusting the time-zone for each campaign automatically, transferring calls to various devices, managing contact lists, and supporting CRM integration.
7. Generate Reports using Real-Time Information
Businesses these days measure and review the performance of their outbound call centers based on several key performance indicators (KPIs). They also measure the performance of individual agents based on key metrics like average talk time and average handling time.
The cloud-hosted auto dialers enable managers to generate reports based on real-time information using an easy-to-use interface. The managers can use the interface to assess the efficiency and productivity of agents by generating reports, regularly.
3 Important Disadvantages of Auto Dialer Software
1. Chances of Predictive Algorithm Failure
The predictive dialers use specialized algorithms to determine when an agent will be available to handle the next outbound call. The predictive algorithms make the auto dialer software effective in making a business connect with more customers and leads.
But the algorithm often makes the dialer route connected calls without checking agent availability. Often customers disconnect the call when their calls are still there in the queue. However, the new age auto dialer software uses an advanced algorithm to decide when to call a customer.
2. Need to Deploy Additional Agents
The auto dialers call customers sequentially, and route answered calls to the next available agent. But the predictive dialers use algorithms to decide when to initiate the next call. A call center needs to deploy additional agents to leverage predictive dialers fully. It cannot run outbound voice campaigns efficiently with a few agents.
However, the new age auto dialers initiate outbound calls intelligently using advanced predictive algorithms. They further help businesses to run multiple marketing campaigns in a customized and flexible way.
3. Inability to Detect Answering Machines Accurately
The auto dialers detect answering machines, voicemails, and unproductive numbers using voice recognition technologies. They leverage voice recognition technology to route only connected calls to the live agents. But many auto dialer software uses basic voice recognition technology that does not differentiate between human beings and answering machines calls.
They often route the outbound calls to live agents despite the calls going to the answering machine. However, the new age auto dialer software detects answering machines and voicemails intelligently using sophisticated voice recognition technology.
Like other outbound call center tools, auto dialers have their own pros and cons. But a business can run marketing campaigns by choosing the right type of auto dialers. It can further opt for cloud-hosted auto dialer software to run multiple marketing campaigns simultaneously and efficiently while reducing upfront and ongoing infrastructural cost. The cloud-hosted auto dialers further come with sophisticated features to function as a multi-purpose outbound tool and overcome limitations of auto dialers.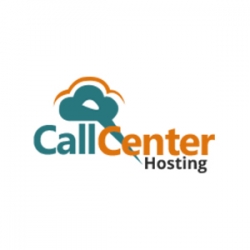 Latest posts by CCH Editor (see all)