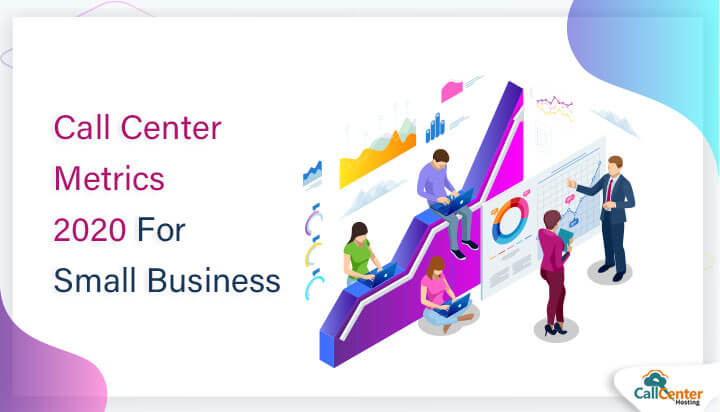 What comes to one's mind when they hear of call centers? The process of approaching the customers via call and resolving their issues is the basic definition for the services that call centers to provide. But that's not all! Once a customer-agent call ends, what comes to the play is work output and effective training process.
Outbound and inbound calls should be monitored frequently. Also, with the emergence of Key Performance Indicators (KPIs), customer service agents can figure out the active time window, assess calling trends, and predict staffing requirements.
Call center metrics can be described as parameters used for determining the operational growth of a call center or contact center systems. Each metric can be mapped out for checking the quality of the customer experience or the functional efficiency of the call center.
Call Center Metrics
Although the metrics determine overall service performance, they alone cannot help. It is of supreme importance that you, as an executive, regularize and supervise the most important ones as they help in manipulating the results.
In this context, we present to you a detailed list of top ten call center metrics that must be paid attention while ascertaining the productivity of call center services.
1. Abandon Rate
Abandon rate or call abandon rate or simply, CAR refers to the percentage of customer requests that hang-up before connecting to the call center agent. In this case, the customer does not wait for the agent to answer the call and abandons it.
CAR is the most critical call center metric considered by managers worldwide. This type of KPI affects a customer's satisfaction, which is directly proportional to the call center's growth rate. A call abandon rate is considered responsible for business performance.
Let us look at how it is calculated:
Call Abandon Rate= (Number of Inbound Abandoned Calls / Total Number of Inbound Calls Made by Customers) X 100%
From the calculation, it must be clear that a manager should always strive towards reducing these numbers. Besides, a certain percentage of abandoned calls is natural and may exist.
2. Average Handling Time (AHT)
Average talk time is the average time that an agent devotes to the customer over the call. AHT includes time spent in speaking and listening to the customer's calls.
After call work in AHT is defined as the time that an agent spends in carrying out activities once the call ends. The activity includes all the miscellaneous and customer related work.
This time is the duration when the agent is busy and is not ready to attend the next call. This type of metric helps determine the time slot that an agent needs on an average between two calls.
The Average Handling Time is calculated as the total time spent by an agent on a customer. This time includes the entire interaction and talk time combined with after-call work.
AHT can be understood as the total time that an agent devotes to a single customer, resolving one issue at a time. Average handling time is an important metric when it comes to understanding the call center's performance.
3. Lead Conversion Rate
This metric gives you an idea about potential customers that may contribute to the growth in sales. When a customer shows interest in your company or simply interacts via communication systems, they are considered leads.
When these customers show interest and contribute to the sale, they become targeted leads for the business. Such customers are approached by the company frequently and agents keep track of their interests.
4. Forecasting Success Rate
This type of KPI lets you get a blur idea of where your performance would stand at the end of each cycle. This forecasting system is a fast and quick way of making strategies and working upon the training and handling process of agents.  This metric helps in preparing for the worst cases in advance.
5. Average Speed of Answering (ASA)
The average speed of answer is usually defined as the average time that an agent takes to answer a call. For example, if calls are averagely answered within 10 seconds of dialing, the ASA will be considered 10 seconds for that particular call center. Managers require shorter ASAs as it helps in balancing the service level.
6. First Call Resolution
First call resolution or FCR is a very helpful metric for the call center managers. This kind of call center metric measures the percentage of calls in which the customers get their issues resolved in their very first attempt.
First Call Resolution= Number of FCR Calls / Total Number of Call
The difficulty is faced while defining a successful FCR among millions of inbound calls. The challenge stands in tracking whether customer satisfaction is achieved by resolution or not. Call centers find flaws in monitoring and calculating average FCR.
By using a time frame for determining the resolutions and callbacks from the customers gives an idea about how well the agents are handling the customer's issue on a phone call.
7. Agent Utilization
Occupancy refers to a proper system of staff scheduling for a number of inbound calls at your contact center. The occupancy rate can be measured by using the following formula.
As the name suggests, agent utilization gives an idea about the time spent by the agent in interacting with a particular agent. This lets the managers know how much at-work time is being utilized performing the tasks actually.
Occupancy Rate= Total Call Time/ (Total Call Time + Available Time)
There is no well-defined occupancy standard for call centers, but if your company has a low occupancy rate, then it means that agents are not occupied on meaningful calls whereas high occupancy rate results in swift turnovers and helps maintain a healthy balance.
8. Service level
This is a metric used for calculating and monitoring the productivity of a call center agent in real-time as they attend or make calls to the customers. In simple words, the service level is the percentage of all answered calls within a specific time period expressed as seconds.
Managers and call center owners generally use this metric to determine the agents' call switching speed and efficiency. This metric helps you encourage the agents to keep track of other KPIs within an expected range.
9. Cost Per Call
Cost per call helps managers get an insight into how justified the allocation for the agents is. This cost helps in making the agents realize the importance of each call. Cost per call is measured by calculating the total operational calls with total calls for a limited time.
This KPI helps managers to decide the time period for which customers must be entertained. A company aiming to earn higher revenue will encourage an increase in cost per call.
10. Customer Satisfaction
Usually, metrics help one determine where their agents are lagging. But customer satisfaction is the result of all the other metrics that help in leading better results.
Customer satisfaction score is a way to reach out to the customers and know-how content and satisfied they are. Good customer experience can help your brand grow and has an impact on the agents' overall performance.
11. Call Completion Rate
The call completion rate is the number of calls that are successfully connected to the customers after initiation compared to the failed ones. A failed call might occur when the contact number provided is incorrect or invalid.
There can be cases when the customer does not pick up the call and declines it. This rate can be helpful for the agencies to determine the reason for unsuccessful calls so that they could perform necessary precautions. 
Ensuring a goal-oriented and efficient call center service contributes to reaching set goals. Keeping track of KPIs and measuring them from time to time because it plays an important role in achieving the overall productivity.
In the end, it all boils down to the complete usage of the customer data and analytics to ensure sustainable productivity. With a range of performance metrics enlisted, call centers can closely monitor trends and changes that when initiated in business lead to business growth and higher success rate of call centers.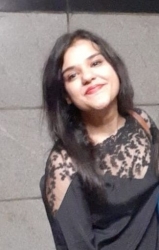 Latest posts by Aashita Sharma (see all)