The business scenario these days is at an optimum level of technology, and the call center business is not far behind. Although, even with advanced technologies, the risk of inefficiency can be harmful to any business.
In the call center business, this risk is quite high as compared to other businesses in general. Even a small amount of negligence in call centers can cause consequential and considerable losses as even a slight inefficiency can cause a loss of customers.
With the advent of predictive dialers, call centers were able to save their time as the time spent on manually dialing numbers that caused an increase in the operational costs of a call center was no longer a problem. This rise of predictive dialers revolutionized the entire industry and helped call centers reach a higher efficiency and reduced downtime.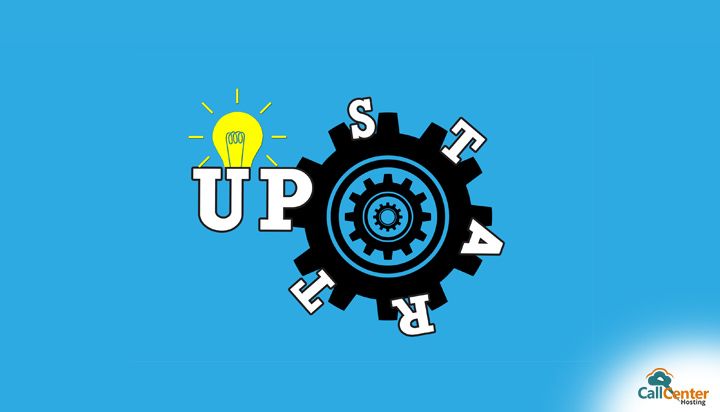 Startups are in a position where they want an enhanced efficiency with minimum costs and resources. Over the years, we have seen immense growth in the number of startups; there are new business ventures coming out every day, delivering from innovative applications to technology-driven products.
There is no doubt in the fact that any business that pops up these days must face a competitive environment and the failure rate of startups is much higher than their success rate. According to a survey, about 50 percent of small businesses fail in the first four years.
In this competitive environment where there are numerous reasons for businesses failure every day, having a cloud telephony service like a predictive dialer can save a business as it does not require any extensive infrastructure and follows an easy expansion route as per the calling needs. Not to forget that having your outbound call services hosted on the cloud would make it more cost-effective.
Let's look at all the reasons other than cost effectiveness to go for a cloud predictive dialer for your startup.
Effective Cost Saving
Startups in their initial stages have limited funding and resources.  So, to them, a cloud predictive dialer is like a blessing in disguise. Cloud predictive dialers save on the considerable hardware costs as they do not require an onsite setup or any hardware installation. They are entirely online and need only a network connection device to connect to their services.
They follow a pay as you go strategy which ensures that a business only pays for what they use and leave tremendous room for growing and upscaling a business as and when needed.
Quick Implementation
A cloud predictive dialer does not need hardware installations, which also means that its implementation process is a lot faster and more comfortable than any traditional method. The server login of the hosted predictive dialer can be accessed from different devices regardless of their hardware specifications.
Cloud predictive dialers also come with remote assistance which implies that there is no need for calling the service providers at your business site. All your problems are easily solved with remote aid which in turn assures a seamless experience for the user.
Decrease In Downtime
Cloud Predictive Dialers can help with increasing your uptime as it eliminates all the miscellaneous manual works that the agents ought to perform before making a customer outreach. It also eliminates the scope of human error as it gives a way to an automated system which is responsible for all the outbound dialing and operational functions.
As a startup, you do not want to compromise with your efficiency and want to make the most out of your time and resources. A cloud predictive dialer helps you in doing the same.
Enhanced Customer Service
Excellent Customer Service is the foremost goal for any startup as it not only gives out a better image of your brand but also helps you build a loyal customer base.
Cloud predictive dialers help in delivering better customer service as they predict the moment at which a customer would be most available to take a call according to their respective time-zones. If we talk about the customer psychology, a customer is most likely to listen to what you have to say if they are called at an ideal time.
Unbiased And Intelligent Call Allocation
Cloud predictive dialers have an impartial method of transferring calls to agents. Predictive dialers do not target any specific agent before transferring calls; they target the available agent which ensures that there is no bias in the call allocation process.
All agents being treated as equals ensures that your business has a professional edge. An unbiased call allocation also ensures that all the agents get equal opportunity of handling different types of customers.
Customization According To Your Business Needs
One of the most significant advantages of a cloud predictive dialer is that it can be tailor-made according to your business needs. Hosting your predictive dialer on the cloud gives a scope of customization.
The exclusivity in the features also provides a professional image.  Every startup has a concrete goal to achieve and by making the right choices of business solutions, results lead to the expected goals.
Effective Integration with CRM
The contemporary cloud predictive dialers have a comprehensive scope of integration with a CRM (Customer Relationship Management) software. This integration with CRM ensures that a business manages the client base regularly and effectively while maintaining all the relevant records.
Predictive dialers can also help in maintaining custom lists according to specific filters defined by a business. All these specifications ensure that a better CRM database is maintained by the business which in turn accounts for a better relationship with the customers. All these features can prove to be fundamental for a startup as they help in understanding the customers and their needs even better.
Maintains A Quality Workforce
A hosted predictive dialer gives managers the opportunity to monitor their agents' performance through the recording and monitoring options of a predictive dialer. The managers can monitor their agents' in real-time and listen to their recordings as and when needed.
It is crucial for a startup not to compromise with their quality. Quality maintenance can be easily done through this process as the managers have the resources to check their agents, and train them or improve their performance for maintaining consistent quality in their business.
All these benefits prove that a cloud predictive dialer should be the go-to technology for a startup and will help in the overall growth of the new businesses.
While Cloud Predictive dialer can be one service that boosts your startup, there are other cloud telephony services like IVR, Voice Broadcasting, etc. that help your startup grow and evolve with time.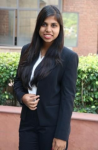 Latest posts by Niharika Gupta (see all)