Every year we ask the question,- What can the call centers do to boost their productivity, efficiency, and customer service offerings in the future? How can the call centers survive and thrive in the face of so many variables?
With more and more businesses adopting a customer-centric focus, it has become imperative for the call centers to enhance their customer experience. It's three months past the new year already, and call centers are increasingly looking for ways to modify their operations.
2020 solely belongs to technological advances. Every business is incorporating the best of technology in its services. Call centers, too, are heading towards the use of optimum technology to provide excellent customer service. 
Let's understand the strategies every call center must consider with the help of an infographic. 

Let's take a detailed look into some handful of strategies for call centers to adopt in 2020 for business growth.
1) Rethink The Traffic Flow 
Call management is a critical and essential aspect of running a successful call center. Conversion and customer satisfaction depend upon how a call center manages their flow of traffic. Thus, in the new year, call centers must emphasize deploying call management software that directs the flow of call traffic appropriately.
Most businesses are considering upgrading their automated call distribution technology. It is a telephony software system that answers incoming calls and routes them to a specific agent or department within a company.
2) Leverage AI And Machine Learning 
Artificial intelligence and machine learning have already enabled call centers to drive faster and improved customer services. With the advancement in artificial intelligence technology, call center experience is expected to reach greater heights.
All call centers must use AI tools and technologies to automate their workflow as well as create customer-centric solutions.
3) Get The Right Technology For The Job
Technology is advancing at an exponential rate. To produce the best of the business results, call centers must focus on adapting to technological changes. Since the customer journey has now entered the omnichannel communication, businesses need the right technology to keep up. 
Thus, call centers need to deploy new technology to make most of the business. This is because automating the necessary tasks will free up the agents and boost their productivity since they can use the time to interact more with the customers. At the same time, a proper workforce management system will enhance the productivity of the team as a whole.
4) Integrate Chatbot Customer Service
The primary purpose of a customer service chatbot is to decrease the latency between sending a customer's query and receiving the required response.
Chatbots can offer many benefits over a call center agent. Integrating chatbots in customer service can help the call centers generate leads faster, provide customer support, answer FAQ, schedule interviews, sell products, and more. Thus, every call center must integrate the chatbot with their customer support in 2020.
5) Enable Self Service Options
Enabling self-service tools is one of those brand new trends that have gained popularity in 2020. More and more call centers are deploying self-help tools such as IVRs to resolve customer queries.
Self-service tools help the customers in resolving their queries in minimum time with minimum efforts involved.
Thus, one of the essential strategies for the call centers to develop this year is providing self-help options to the customers.
6) Know and Understand Your Customers Well
Now one can not stress enough on the point that why all call center businesses must know their customers well. Well, this is a strategy that is never going to get outdated due to the fact that customers are the most essential aspect of any business.
Thus, understanding customers' needs and demands have to be the topmost strategy for call centers. They must focus on analyzing the needs of the customers and providing them with the best possible solution.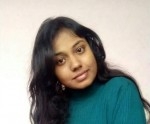 Latest posts by Kritagya Pandey (see all)