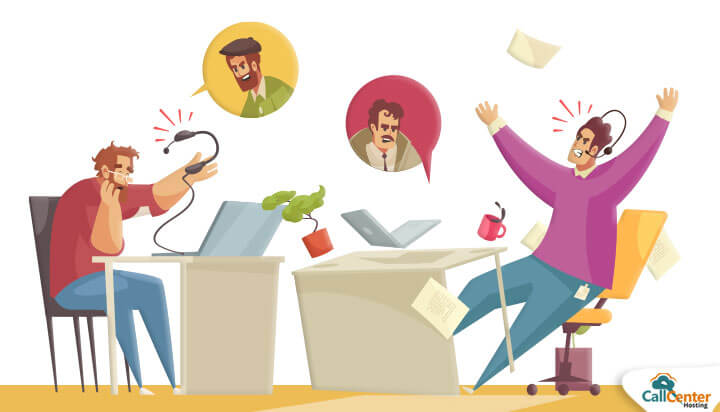 With the evolution in business trends and the growth of demands, businesses are required to manage their call centers efficiently. Ranging from cost-effectiveness to hardware maintenance, on-premise call centers are becoming problematic for companies.
According to TimeDoctor, "62% of organizations think that the biggest challenge in making future investments will be integrating with current call center software."
In the present era, where every other business is migrating to the cloud-based call center system, some enterprises are still relying on the on-premise call center. If you ever start pondering if an on-premise call center is appropriate for you, then it is worth taking a decision as soon as possible.
While setting up a new call center or planning on reviving the customer support service, then you must have a close look at how an on-premise call center solution is disadvantageous for your business in the future. No matter what you choose to do, gathering knowledge about the technology in use is a must for every business owner or manager.
With the debate ruling the market, is the cloud center better than on-premise? There are a lot of benefits to a cloud call center that has surfaced. Some of these benefits involve cost-saving, flexibility, hassle-free setting up, and many more.
With both pros and cons of every technology, on-premise call center solutions are no different. Despite the reliability and accuracy, the idea of discussion is to enumerate its shortcomings.
1. Lack of Flexibility
An on-premise call center is nowadays common to businesses, i.e., whenever a call center staff is off-premise, they cannot access those tools. Opting for an on-premise software solution takes away the liberty to work remotely and scaling the business smoothly. On-premise software does not support you while managing agents present remotely.
Also, on-premise software requires the installation and frequent hardware maintenance and other required connections such as phone lines and PBX. All these requirements provide ease in terms of reliability, whereas when flexibility is discussed, on-premise does not stand as the right option always.
A cloud-based system offers all the operations that an on-premise software does, and there are a lot of other capabilities than just scalability. Whenever there is a need to add or remove staff in the existing call center due to known factors, all you have to do is to reach out to your cloud call center provider. The provider will easily add lines or remove the existing lines without hustling for the hardware installation.
2. Need for Hardware
The fragileness and delicateness of an on-premise call center are quite evident. Such solutions require a physical hardware system and installation of a vast wiring layout. Such hardware setup takes up a large part of your investments, and this investment goes on with its further maintenance.
Also, such hardware-based systems are quite vulnerable to external physical damage, leading to additional staff requirements for its upkeep and repairs.
3. Immobility
With on-premise call center software, an agent is restricted to a corner in the office and had to log in to the system every time before starting with the calling process. Whether a supervisor, manager, or owner, for the functioning and running of the call center operations, it is mandatory that you are physically present for the call monitoring.
Whereas, with the cloud-based system, it becomes easy for the call center staff to operate while being present remotely. All that a cloud needs is an internet connection, and you can easily log into the call center operations from anywhere, via any device. Not only this, but a cloud system allows you to hire agents and make them work remotely.
4. Engaging IT Staff
IT assistance for technical support and smooth functioning is a must-have requirement for technologies that need additional hardware. This is mainly because of the reason that on-site equipment is delicate and cannot be managed by the local staff or managers on their own even when the smallest errors occur.
With a cloud system, there is no need to hire any specialized IT staff. With almost zero possibility of errors, cloud-based call center solutions can be easily maintained by the provider. There is never a need for an expert for minor issues in the system.
5. Inability to Recover from Disaster
In some scenarios, on-site call center solutions might sound highly reliable. However, in cases of sudden disaster strikes, such as the short circuit of wires, flood, earthquake, or fire, the hardware system often has minimum or no chances of recovering or and may cause severe outages to the business.
However, there is no such risk or concern in the case of a cloud-based call center as they are designed to store aggregate data virtually. So, in emergencies or unexpected disasters, the cloud system stays unaffected and enables smooth operation when agents are unable to visit the site or office premises.
Conclusion
On-premise call center solutions are sure to persist in the call center industry for a long time. When it comes to small businesses and start-ups, on-premise call center software fails to serve the purpose. Also, data stored on the hardware system is delicate and prone to damage.
Other than security, on-premise call center software impacts the budget and limits the employee to a restricted area. There are still some areas where an on-premise call center solution proves to be beneficial and useful, especially when there is a need to manage complex data. So now is the time to choose what's best for you and your business operations.
The article explains the disadvantages of the on-premise call center solution and how its shortcomings give rise to the need for the cloud call center solution. It focuses on how businesses are thinking about opting for the cloud call center.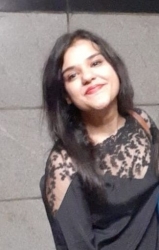 Latest posts by Aashita Sharma (see all)