Update: This article was recently updated to reflect the accuracy and up-to-date information on the page.
Effective communication is the key to every business's success. To make it more efficient and accessible, various types of contact numbers are used by the companies. 
Some of the business phone numbers that are deployed for carrying out effective customer-communication are –Toll Free Numbers and DID (Direct Inward Dialing) numbers.
Cloud communication has enabled the Voice over Internet Protocol (VoIP), which is a traditional telephony service to operate over computer networks.
VoIP refers to the technology that converts voice into digital signals and allows you to make phone calls from a computer or data-driven devices. Switching to a VoIP system can help businesses save on the call rates and place customer calls at cheaper rates. 
Toll free numbers have been there for a long time now and have considerably changed the way businesses communicate with their customers. Toll free numbers can be defined as telephone numbers with distinct three-or-four digit codes, that can be dialed from landlines that incur no charge to the person placing the call.
Whereas, DID numbers are a telecommunication service offered by telephone companies to subscribers who operate a private branch exchange (PBX) system. That is, DID Numbers allow a phone number to ring through directly to a specific phone at business instead of going to a menu or a queue and needing to dial an extension. 
Let's take a look at these two types of numbers, how they support a business with their unique propositions and how they differ from each other.
Toll Free Numbers
Today, every business needs a phone number on which the customers can contact them without paying any call charges. Toll free number is the right business solution in this case. Moreover, these numbers are easily recognizable because of their distinct number code prefix. These dial codes can be of two, three, or four digits.
Toll free numbers when integrated with an IVR, work as an effective self-help tool. In addition to this, toll free numbers help in sales-acceleration and give brand recognition. If the toll free number is chosen smartly, then the contact number of the business stays in the minds of customers.
The use of toll free numbers has a legacy too, the well-known computer manufacturer, 'Dell' set an example quite early that put it ahead of its competitors during the '80s for providing customized computers by communicating with customers over toll free numbers.
It eases Dell's promising customers with a free channel which they can use for placing orders or changing them by using a single number multiple times.
DID Numbers
DID (Direct Inward Dialing) initially came into existence in the U.S. by AT&T in the 1960s. DID came as an analog technology that needed hardware to use the DID numbers. The basic utility of DID numbers was equally unique, and it connected the PSTN line to the company's PBX extensions to connect with the particular employees of an organization.
DID numbers are local numbers that forward inbound calls to a business line. And several companies use DID numbers as their caller ID for outbound calls because potential customers are more likely to take calls from the local area code.
The DID number directly connects to the PBX line of business. It means it is a channel to communicate with a particular person or reach a specific desk in the company. It can be said that DID numbers make the company's PBX available to an outside person.
Initially, companies bought phone numbers to distribute it over their physical phone lines. For example, 100 phone numbers purchased from a telecommunication company could be distributed over a particular number of PRI lines. Let's assume there are eight physical lines. So, these 100 numbers will be distributed on eight phone lines, and there can be eight simultaneous calls at a time.
Here DID numbers stand ahead because the number of simultaneous calls can be increased by assigning an added number of channels as per the requirement.
Companies use DID numbers to provide personal numbers to employees without assigning any individual separate lines. So, for Direct Inward Dialing, one has to have a range of phone numbers that become extensions of the in-house PBX.
Choosing Between Toll Free and DID Numbers
Various factors come into play when it comes to choosing between DID or toll free numbers. DID numbers are assigned by local area code, whereas toll free numbers are formatted through a country code. So, DID numbers vary according to the city, and toll free numbers vary according to the country.

When a caller calls a toll free number, it doesn't incur him call charges; rather, the called party bears the costs. On the other hand, with DIDs, call charges are shared between the caller and the called party.

Toll Free numbers have a professional appearance, and customers are familiar with it. This is because they begin with a standard 1-800 code, which is easy to recognize. Whereas DID numbers give a local presence for the business, and they look like a regular phone number.

Most businesses use one or two toll free numbers as their helpline and contact numbers. However, there can be multiple DID numbers for the same company so that the company can have a virtual presence in several cities in the world.
Every company is using the cloud to carry out its business communication nowadays. Smart communication services like toll free numbers and DID numbers give your business solid brand recognition. With a toll free number, companies can build strong customer connections and bridge the communication gap between them and the customers. 
Whereas DID numbers allow people to call an extension, or a phone number in order to connect to the recipient. It significantly eliminates the need to go through a switchboard or operator, and the company may not have to purchase bulk phone lines.
Planning To Get A Toll Free Number?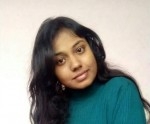 Latest posts by Kritagya Pandey (see all)