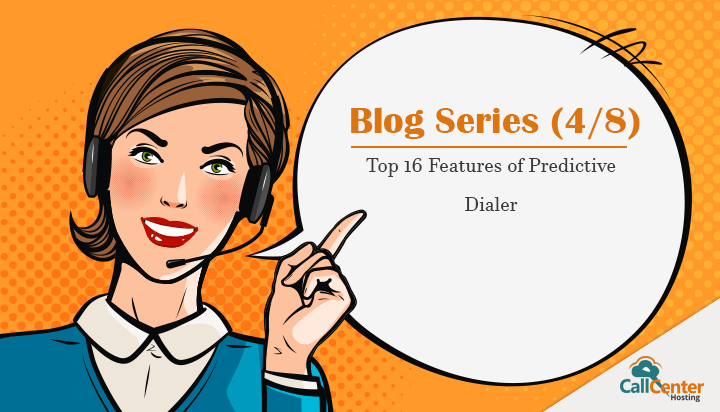 Previously we have covered the role of predictive dialer in sales acceleration and in this blog, we will talk about the top features of a predictive dialer.
But before jumping into a deep discussion about predictive dialer features, let's answer a few of the questions.
Have you implemented a predictive dialer solution in your business? Or still, have doubts regarding the functionality and benefits of predictive dialer?
Don't worry here is the complete guide of predictive dialer features to figure out the solutions to all your questions and a better understanding of predictive dialer.
Let's take a look over "Top 16 Features of Predictive Dialer:"
1) Predictive Dialing
Predictive dialing is an outbound calling process that uses predictive algorithms to dial the contact numbers. It connects only those calls to agents which are answered in a human voice.
As in manual dialing most of the numbers end up on answering machines, some are busy, disconnected, and DNC numbers. It eliminates all the unproductive numbers and results in more customer connections.
2) Pacing Ratio
To get best out of agent efficiency, predictive dialer dials multiple numbers for a single agent. It dials contact numbers when an agent is about to finish the previous call. The process of dialing multiple numbers for a single agent is known as pacing ratio. It is the number of outbound calls per agent.
For example, if the dialing ratio is 1:3, it means for a single agent 3 calls will be dialed at the same time. Pacing ratio can be increase or decrease based on the quality of data and the number of agents available.
3) 3-Way Calling or Call Conferencing
This feature is useful to add a third person in an ongoing phone call where all calls will be connected to each other.
To start a 3-way call, the agent will initiate a regular call to the first number. Once the first call is answered, it dials another one to which you want to connect. In between first person will be on hold, and when the second one also receives the call; you can easily connect both calls together by pressing the option of call conferencing.
No extra charges will reflect on your bills. Charges will be standard or based on your individual calling plan.
4) Campaign Management
Predictive dialer enables call center managers to create multiple campaigns from the same login. Also, managers can easily customize marketing campaigns according to their need.
Campaign management includes pause, delete, edit, rerun, and many more. Campaigns are made to achieve the targeted goals of the business.
5) DNC Management
DNC (Do Not Call) feature gives reliability to limit the telemarketing phone calls. Basically, DNC is the list of contact numbers which are registered under government regulatory for not to receive any promotional calls.
Hence, it is the limitation for the call centers that they can't call to DNC numbers if they do so they have to pay heavy fines to telecom authorities.
Although predictive dialer provides the feature of DNC management, which checks all the DNC numbers against the contact list. It eliminates all the DNC numbers and assures fine free calling.
6) Filter-Based Calling
Call center managers define various rules based on time-zone, geography, or other demographics to target a group. When predictive dialer starts dialing the numbers, it filters out specific numbers which lie outside the defined rules. It is helpful to get focused and concentrated results.
7) Customized Dial Time
Different countries have different time zones, predictive dialer filters out the numbers based on their time-zone, and area codes. This feature ensures calling on specific time based on these attributes.
Predictive dialer matches the country name, area code, and time of the contact list, and then it starts dialing the numbers at the most appropriate time.
8) Lead Management
It is the set of methods and practices that are designed to generate new potential business leads, which are operated through a variety of marketing campaigns.
Predictive dialer sort and distributes the best leads first by analyzing the reminders and dispositions aligned with the leads. It starts with automated lead capturing and tracks the records of all sales based on the leads.
9) Answering Machine Detection
Answering Machine Detection (AMD) filters out all the numbers which end up on the answering machine. Before passing any call to the agents, a predictive dialer assures that a call is answered in a human voice.
This feature saves a lot of agents' time as agents will only be connected to those calls, which will be answered from the customers' end.
10) Call Recording
For quality and training purposes, this feature is the most desirable ones. Managers can listen to the past calls whenever needed also they can save the recordings for the future references, without using any other equipment or device.
Predictive dialer records and stores call in HD-quality and save these recordings on the cloud. From where you can easily access the audio file up to a more extended period.
11) Call Monitoring
Predictive dialer gives you an option to track every activity related to ongoing calls. It clearly shows which agent is attending a customer and how many agents have no customer to speak with.
This feature empowers you to preview the call quality in between the calls. Also, it is helpful for the on-job training purpose where new joiners can learn from the other agents.
Moreover, barging and whispering is the two useful features of predictive dialers with which an administrator can share his inputs in an ongoing call.
Call whispering enables a manager to interact with an agent in an ongoing call where the third person can't listen to their conversation. It is helpful for the agent to tackle the customer call in an effective way. Whereas in call barging manager can interact with both agent and customer, which is beneficial to solve a query faster without putting a customer on hold.
12) Call Back Scheduling & Reminders
Predictive dialer facilitates the feature of callback as the time suggested by the customers. It automatically gives a reminder of a callback at a particular time. This feature is useful for follow-up purpose.
If the customer will receive the call at their preferred time, it has a higher priority of lead to get converted into a sale.
When the agents' login into the system, they immediately receive a pop-up list of callbacks. This feature is helpful in following up all the customers who want a callback later, this feature counts on the possibility with every lead.
13) Reports & Analytics
It is necessary to monitor your agents' performance in small intervals as it helps to identify where the agents lack to deliver customer service. Regular monitoring of agents' performance helps to improve the calling operations.
Predictive dialers provide detailed reports related to each agent, team, and department. This feature of a predictive dialer is the most useful tool for call center supervisors.
These dialers provide various reports such as agents report, real-time tracking, call details, and many more.
14) Voicemail Message Drop
Dropping a pre-recorded message to someone's number is known as voicemail message drop. In this digital era, predictive dialers are smart enough to detect automated voice messages, when a call is hanging up on an answering machine, predictive dialer automatically drops a pre-recorded voice message to the respective number.
Also, businesses can optimize their marketing campaign by sending personalized promotional voice mails to their customers. It also helps to increase customer outreach also, that is further helpful for brand recognition.
15) CRM Integration
CRM (Customer Relationship Management) is an approach to manage a business interaction with its current and potential customers. It uses various data insights to analyze customer history with a business to improve the relationship, which ultimately results in increased sales.
Integration of CRM with predictive dialer boosts business productivity to a great extent. More and faster customer connections can be easily made when predictive dialer solutions are backed up by customer data. This integration reduces the average call handling time of agents as it provides easier access to customer data and other information.
With CRM integration, agents can focus on their higher priority task rather than wasting time in transferring files and synchronize data through different platform and devices.
16) Custom Disposition
A disposition is an action that is taken by the agents after the call, in which they fill some entries related to call conversation.
It takes a lot of time if agents fill the information related to call manually, but in case of a predictive dialer, you don't need to worry about this. Predictive dialer provides the option to set custom dispositions, which reduces the agents' after call work.
When a call ends, agents select the appropriate status in the dialer. These status codes are important for keeping track of call histories or what has occurred in the calls.
Also, these dispositions are helpful for supervisors to filter out the leads. A predictive dialer gives the functionality to set customize dispositions status for each campaign.
All the above features explain the importance of predictive dialer in the call center industry. In our next blog, we will talk about "How does Hosted Predictive Dialer Save Time and Money at Call Centers?"
Get in touch with CallCenterHosting and share your comments!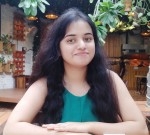 Latest posts by Naina Rajput (see all)