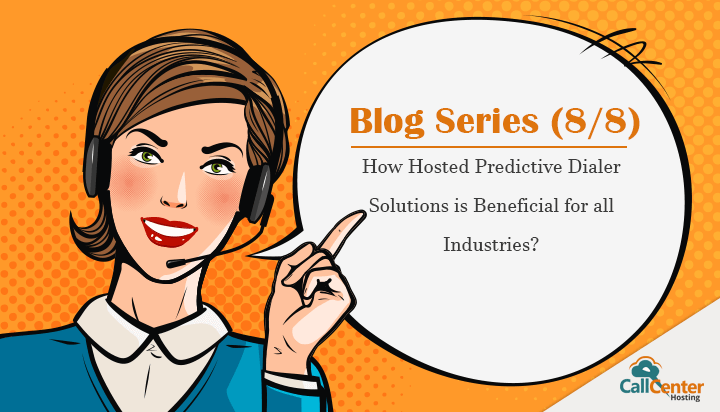 In the previous blog, we saw how hosted predictive dialer is the best tool to increase call center productivity and boost your business. Now, let's see how this hosted predictive dialer is beneficial for all the industries and help them in some way or the other.
Predictive dialers are the present and future of the telecommunications industry as they help the agents utilize their full potential along with increasing the talk time many folds. Add to this, the power of cloud hosting and the dialer becomes more versatile and flexible, providing a one-stop solution for almost all communication requirements.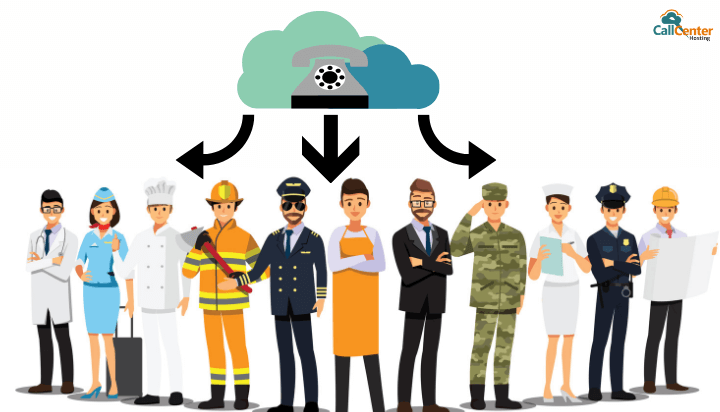 Hosted predictive dialers have a variety of features and hence are beneficial for every industry in some way or the other. Let's see how a hosted predictive dialer solution benefits your sector:
Telemarketing Services
Telemarketing services are all about reaching the right set of people at the right time. The 'tele' in telemarketing stands for 'telephone' which means that having a dialer solution is very specific for any industry that looks for opportunities to connect with the customers over the phone.
Predictive dialer allows the telemarketing business to expand their reach quantitatively as well as the qualitatively by increasing the efficiency of the outbound calls made. Predictive dialer increases the talk time of agents by 200-300% as compared to manual dialers. It also ensures that the agents are always on call and are connected to only those calls that are answered by a human. All these features prove that the telemarketing industry can benefit a lot from the predictive dialer solution.
Political Campaigns
A political campaign requires a lot of time and effort; from enlisting volunteers to canvassing the neighborhood for effective outreach to the voters.
Having a hosted predictive dialer solution can help as it simplifies reaching out to thousands of voters and reminding them to vote for a candidate with the help flexible and faster calling as compared to a manual dialer.
Surveys can also be conducted smoothly with the help of these dialers as they auto record the answers and generate a report that can be very helpful for further decision making in the campaign. Hosted predictive dialer paves an easy way to connect with the customers effectively and be act efficiently for the duration of the campaign.
Non-Profit Organization
Non-Profit organizations are helping those in need and turning the world into a better place as they proceed. They're helping people by connecting to people and creating a suitable environment. Non-profit organizations require reaching out to a large number of people to generate funds and reach out to prospective donors and people.
Having a cloud-hosted predictive dialer can prove to be helpful as it helps in dialing an extensive contact list and connecting with people. It also helps in cutting costs by saving on infrastructure and the number of agents required. Saving costs is probably an essential aspect as non-profit organizations are already tight on budget and prefer spending their budget on crucial things.
Travel Agencies
Travel agencies are always making calls to people. Whether it be for reaching out to prospective customers or for confirmation and booking purposes; calling is one of the main aspects of their business.
Hosted Predictive dialers help save time and money by dialing a large number of people and only connecting the calls answered by a human. They also help by keeping a history of all the calls made for future reference and misunderstandings. All these features and more make predictive dialer a perfect choice for the travel industry.
Collection Services
Collection agencies require reaching out to their account holders in an allocated time. Hosted predictive dialers can be helpful as they are capable of making calls to a maximum number of people in a defined period.
Predictive dialers also help by keeping track of the calls made and generating a list of no answers, busy tones, or hang-ups to call them again at a suitable time or schedule a call-back in order to connect with them again.
Debt Settlement
The debt collection industry is a tricky one as it requires you to ask for payments from a large number of people and also remind them continuously so that they keep track of their due date.
In the debt settlement industries, predictive dialers can help in reaching out to the maximum number of people effectively at a time most convenient to them. A voice broadcasting solution along with this dialer can also make sure that people are reminded of their due dates without actually assigning a human to place the calls.
Insurance companies
Insurance companies function by putting the word out and trying to reach new people every day. The more the word gets out, the more people would want to connect with an insurance agent.
Such structure requires calling prospects and reaching the maximum number of people in a short span of time. A hosted predictive dialer helps with the same along with keeping track of all the prospect information and linking it to the CRM for any further communication.
Banking and Finance
The banking and finance industry associate with almost every other industry as money is constant and is required everywhere. The finance industry deals with all kinds of communication with different people to ensure smooth transactions and business deals.
A cloud-hosted predictive dialer helps the finance industry by calling people and connecting agents effectively. It also helps by keeping all the records and transactions for further communication and miscommunication with people. In matters of conflict, the records saved helps the industry from any false liability.
MNCs Allowing Work From Home
MNCs these days are allowing work from home for greater efficiency and productivity from the employee. In jobs where talking on the phone is required, a hosted predictive dialer can be accessed by virtual agents from anywhere in the world.
These virtual agents can use all the benefits of predictive dialer and work efficiently without physically being present on site. This particular feature in the MNC scenario is beneficial and hence makes predictive dialers a suitable choice for the industry.
Real Estate
Real estate is not what it used to be at one point. It is changing, and so are the demands of the industry. Real estate industry now wants to connect with meaningful business prospects to sell or promote their property.
This aspect now involves calling people and helping them navigate their journey towards finding a home or an office. Hosted Predictive dialers come in handy for real estate as they help in reaching out to a wide range of prospects and making the most out of the agent's time.
All-in-one Solution!
A hosted predictive dialer is a user-friendly and an all-in-one solution for all communication requirement. It's flexibility and scalability make it a star choice for every industry, allowing the industry to increase their productivity and enhance their overall customer service.
So, get a predictive dialer today and enhance the possibility of connecting with the right customers for your business!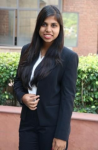 Latest posts by Niharika Gupta (see all)