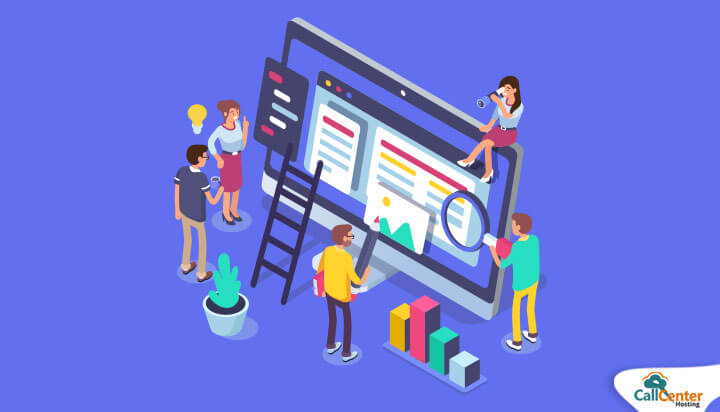 Every market is competitive in the sense that businesses are thriving to provide excellent customer service. Sowing the seeds of a startup is a tough job and attracting the customers and retaining them is even more difficult.
During the initial phases of a startup, when businesses have a small team (with somewhere around 1-10 employees), it may seem like customer service is not the number one priority. But contrary to popular notion, a customer service team is as important as sales, marketing, and even the development teams.
A startup needs an introduction when it enters the market. Therefore, the best practice is to directly interact with the customers and introduce the products and services to them.
Moreover, having customers feedback at the initial stages of the business help gain constructive criticism and feedback.
Why is Customer Service Important In Startups?
Although customer service is essential for every business, it is more significant for startups. At this stage, every constructive feedback from the customers is a stepping stone for the success of the startup. Let's see how customer service plays an essential role in startups –
· It Represents the Brand and Brand Image
When startups enter the market, nobody is really aware of the nature of products or the kind of services they offer. Customer service establishes a connection with the customers and gives them significant insights into the business. It helps to create a brand image that is helpful during the initial days of the startup.
· It helps to Gain Customers
Excellent customer service helps maximize customer retention. Growing the customer base is an essential concept for startups. Therefore, startups that have a customer-friendly approach are more likely to retain customers and expand their base.
· It Differentiates the Startups from Their Competitors
Customer service plays a deciding factor when two startups offer the same services. Putting the extra efforts and making the business stand out results in customer inclination and more conversions. Customer service is that thin line between the companies that makes one stand out.
With that being said, let's look at some dos and don'ts for customer service in the founding phase of a startup:
1. Introduce Themselves To The Customers
While the Startups know who they are and what services they offer, customers have no idea of it unless the businesses introduce themselves to the audiences (the customers). But there is a process for everything, and companies should authentically approach people.
For instance,
Co-Founders and Founders, personally signing the emails, can give a personalized approach to the audiences. Adii Pienaar, Co-Founder, WooThemes, explained that he used to sign all his emails to customers and partners with something like "Adii Pienaar, Co-Founder."
This strategy makes the customer feel important as he/she feels like being approached by the Co-Founders themselves. Also, this strategy helps to develop a customer-company relationship that is much needed in the initial phases of a startup.
2. Learn What Makes Customer Happy
The startups need to realize the fact that excellent customer service is beyond answering customer queries and resolving complaints. Each customer interaction gives a more in-depth insight and analysis of what exactly the customers demand.
Therefore, startups must create channels via which they can receive customer feedback and reviews. Also, startups must not ignore the negative feedback and instead try to learn and improve from them. Learning what makes the customers happy and what makes the customers angry can save much extra hassle for the startups.
3. Define Who Their Target Audience Are
Studies conducted by CB Insights found that 42% of startups fail because of a lack of market need for their product." The communication strategy startups have, with their clients, depends on how much expertise they have on their niche and how well the businesses know who their target audience is. Startups must –
Identify their customers
 Interact with them
 Conduct regular follow-ups with those customers via mail, phone call, or social media
Interview customers asking about their goals, fears
Read customer's complaints, reviews, and feedbacks
4. Hire Employees With Great Communication Skill
Startups at the initial stage are a small team consisting of five to ten people. So, startups must focus on hiring people with a customer-centric approach and with excellent communication skills.
This kind of hiring is important because talented people with the right communication skills and the right approach can help deliver excellent customer service — also, people with an empathetic attitude help in analyzing customers' needs and demands.
5. Ask Customers For Reviews
Customer Engagement is no less than a battle. So, when customers themselves approach a business, they are already open to listening; this is where the startups have to come forward and talk to the customers.
Once the issue is resolved, the startups should concentrate on getting feedback from the customers regarding their products and services.
This moment gains a lot of customer attention for the startups and allows them to showcase their degree of customer service.
6. Offer Social Media Customer Service
Dione David, Customer Happiness Manager, Shoes of Prey, says that "Support is often an untapped channel for creating a closer connection to customers and for building a unique personality."
Social media is a powerful platform to gain a customer base and customer support. Since social media is a convenient mode of approaching a business, customers find it way more apt to contact a company online.
Thus, startups must use social media channels like Facebook and Twitter to address customer concerns as well as build their brand presence.
To Conclude
Establishing a startup is a huge responsibility. Entrepreneurs have to look at numerous tasks and roles to develop the business. However, the part of customer service cannot be neglected.
Businesses can deliver excellent customer service by keeping in mind the customer's pain points, needs, and demands from their startup.
Also, startups must create a strategical action plan that gives direction to the employees on how to achieve customer satisfaction.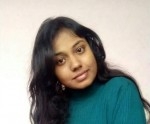 Latest posts by Kritagya Pandey (see all)