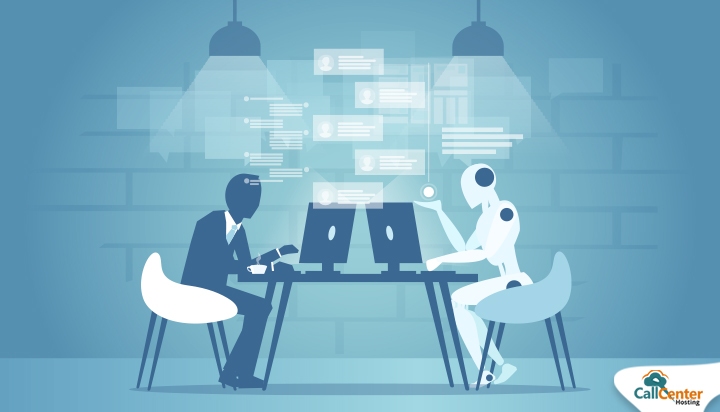 "Hey Alexa! Play Blinding Lights by The Weeknd."
Almost all of us have either heard or said the above statement in the past few years without any exception. Your choice of AI might vary––it could be Alexa, Siri or Google. Some might even contend that Cortana is a part of this elite list. 
These AI-powered voice-enabled chatbot assistants have become household names over the past few years. But what exactly are chatbots and how did we reach here?
Chatbots is the latest buzzword in the e-commerce space, even though it dates back all the way to 1966 when the first 'chatbot' ELIZA was able to mimic human conversation following a rule-based approach. 
Today, these chatbots have evolved from mere rule-based machines to AI-powered tools designed to simulate conversation with customers for a variety of purposes. With this blog, we will try to give you a quick but informative 101 session on chatbots.
Conversation has been the foundation stone of commerce since times immemorial. Since humans first began trading, they have been pushing sales and convincing customers through targeted conversation. A salesman is as good as his pitch, whether it is a traveling salesman selling some new vacuum cleaning technology, or a small-sized clay jewelry maker pushing their product via DMs on Instagram. 
Following the trend of technology, the next obvious step was the advent of automated conversations. This has become an important component of 'conversational commerce'.
Conversational commerce refers to any form of automated technology that allows interaction between consumers and businesses via chat or video interface. It helps businesses add value to any (or all) parts of the customer journey. 
Take a look at the various stages of the customer journey to understand how conversational commerce can be great for your brand.
Awareness:

One of the most crucial customer stages where conversational tools can be used to show customers that your products cater to their needs. 

Consideration:

Once the customer has gained sufficient perspective about possible solutions, offer them further information to gain an edge over competitors.

Decision:

When the customer is ready to purchase, strengthen their resolve by upholding their trust in the service levels. Provide instant purchase proofs, updates on delivery and so forth to do so. 

Retention:

It's essential to maintain good relations with existing customers to retain them for the long haul. Send them regular notifications on new products, service reviews, and respond to their messages, especially if they are communicating issues and concerns.

Advocacy:

Constant communication is important to make customers feel special. Ask them for product reviews, testimonials and any new offerings they may want from you. By doing so, they might even recommend your brand to their families and friends. 
The rise of chatbots has been fuelled by several factors. As per estimates, conversational commerce tools helped retail stores report a jump in annual revenue by 7 to 25%. Some factors that have contributed the most towards democratising the usage of chatbots are:
High adoption of messaging apps:

The adoption of messaging apps like WhatsApp and Messenger has skyrocketed in the past few years, surpassing the adoption of social networks like Facebook and Instagram. In the UK, WhatsApp alone was estimated to be used by

60% of the population in 2018

and continued to be the most popular app as well as messaging interface in 2020.

Rise of voice interfaces:

Smartphones or smart speakers now enable users to engage with people or access information via voice commands. While smartphones have become a necessary commodity, smart speakers are also rapidly becoming more and more common. Industry reports estimated that

1 in every 5 UK households

had a smart speaker by mid-2019, which is approximately 10 million users.

Advancements in Artificial Intelligence:

Our understanding of AI has grown by leaps and bounds in the past few years. Computer scientists have made great advancements in areas like Natural Language Processing via tools of machine learning, ultimately elevating the speech recognition software used by chatbots.
Over the years, various approaches have been used to configure chatbots. The history of chatbots dates back to 1966 and even today, we continue to find more complexities in their functioning. Some of the more popular approaches are:
Rule-based approach: Chatbots are configured to respond to customer queries based on certain rules alone. Upon identification of the relevant keyword in the query or selection of a particular pre-set query, the chatbot answers with the defined response. For example, if the customer selects 'nearby parlours', the bot will reply with a defined list of parlours.
Personality: Beyond the normal query resolution, certain chatbots are programmed to emulate a particular personality and engage in human-like conversations. In 1992, a chatbot named Dr. Sbaitso was created and programmed to assume the role of a psychologist while interacting with the users.
Memory and context: Some chatbots are built with a memory bank, allowing them to store user conversations and have more personalised conversations. Such chatbots learn from their previous experiences and eventually improve the overall experience for users.
Natural Language Processing: NLP-enabled chatbots are at the forefront of AI-powered tools. They employ various speech recognition software to understand user intent and answer questions, give recommendations and perform actions based on the user's voice command.
Businesses, small and large alike, can benefit greatly from using chatbots to engage with their customers, no matter where they are located. This ease of conversation allows businesses to add personalisation and support for consumers. 
Chatbots can be implemented in the following ways to directly impact customer experience:
Chatbots can be customised to engage new customers exploring an e-commerce website by resolving their queries about products, service levels, purchase procedures, etc. This can be done via a knowledge base comprising FAQs and product questions. Any complicated queries can be redirected to a human agent by the chatbot itself.

Based on a customer's website entry funnel, various data points such as purchase history, viewed products, or cart items, can be used to personalise chats and, thus, push suggestions. These can include current deals, relevant product discoveries, and more to help the customer throughout the journey.

Purchase history for existing customers can be stored and analysed to push suggestions for replenishable items (such as toothpaste, fruits, cosmetics, etc.), based on the user's order frequency. This will prove to be helpful for the company as well as the consumer.

AI-powered chatbots with speech recognition software can be set up as virtual assistants to provide around-the-clock assistance to customers. They can be further customised with multilingual fluency to cater to a wider audience and ensure a positive customer experience across geographies.

Chatbots can send an instant 'thank you' message to the customer after their interactions with your brand––be it query resolution or purchases. This makes the engagement more personal and meaningful. Further, the chatbot can provide constant updates to customers about their order status at various stages of packaging and delivery.

Businesses are able to collect the following data through chatbots quite effectively:

Customer satisfaction with the product or service

Experience of purchasing from the business

Detailed review of the product, with pictures

Possible pain points and recommendations
These chatbots can also address grievances and apologise in case the customer has had an unsatisfactory experience.
Chatbots enable businesses to recreate the kind of experience a customer gets in a real store. What's better? The customer doesn't even have to leave the comfort of their house. 
Some of the tangible changes introduced by the usage of chatbots and their corresponding business impact, are discussed below:
Increased revenue generation
Chatbots not only automate interactions between businesses and consumers, but also have a direct impact on the overall customer experience. There is a clear reduction of steps that the customer has to take to complete any action with the business such as completing a purchase.

Apart from the obvious negation of the manual effort undertaken by the consumers, chatbots can complete a particular purchase with just a single click instead of a long call or complicated email. Data also shows that

75% of customers

would be willing to spend more with a company if they can conduct their business on a message rather than a call.
Operational cost reduction
Conversational chatbots can take over basic frontline tasks while offering customer support, and free up other human resources for more strategic projects and valuable tasks. The advanced queries can be filtered out and redirected to human support agents, greatly reducing the need for large support teams.

This also allows the businesses to cover more queries in less time since most of the basic questions have standardised answers and chatbots are more than capable of supplying answers to customers with the aid of the FAQ section.

A faster response rate would also keep the customers happy and satisfied with the support effort, that too at a lesser resource cost.
Lead generation automation
Chatbots allow you to connect with 2-5x more customers as compared to conventional engagement methods such as email or cold calls.  AI-powered chatbots can actively converse with potential leads through their voice recognition software and convert these leads by helping them with exactly what they are looking for––related products, purchase support, etc. 

Chatbots have taken the e-commerce industry by the storm and it is expected that

85% of customer interaction worldwide

shall be handled without human interaction by the end of 2020. All major brands would have likely adopted and implemented the chatbot technology to streamline customer engagement. 
Even now, there are several examples out there that exhibit the potential of conversational chatbots:
Finance and Banking
The Banking sector has seen one of the highest adoption rates of chatbots for a multitude of simpler customer requests, such as checking account balance, initiating payments or money transfers. This allows the banks to allocate their workforce towards more complicated financial services.
Some of the more popular examples of banking chatbots include Erica in Bank of America, Eno for Capital One, and Aida in SEB.
Food & Beverage
Certain restaurant chains, grocery stores and spirit brands have launched chatbots to help their customers find the nearest chain outlet, placing an order after seeing the menu and much more.
Some of the more popular examples of F&B chatbots include Amazon Alexa Skill for Starbucks, Slack chatbot for TacoBell, and Facebook Messenger bot for Johnnie Walker.
Retail & Fashion
Currently, more than 20 retail and fashion brands are using chatbots to market the latest seasonal collections, promote deals & offers, and collect data on customer preferences. These are, however, in early days of their usage and experimentation.
Some of the more popular examples of retail & fashion chatbots include Kik bot for Covergirl, and Facebook Messenger bot for American Eagle and Louis Vuitton.
Travel
The travel industry is seeing rapid adoption of chatbot technology to enhance customer experience. The current use cases range from flight and hotel search, flight status, exploration and FAQs.
Some of the more popular examples of travel chatbots include a Web-based chatbot for Alaska Airlines, and Facebook Messenger bot for Kayak
To sum it up

Technology evolves with each passing day and more exciting innovations pop up from around the corner. To sustain in the market, it is important that businesses keep up with these changes. After all, every relationship starts with a casual conversation. 
Offer guidance to your customers, look into their needs, deliver satisfactory experiences and watch your brand grow.
The early bird gets the worm––in this case, it would be advantageous for you to adopt the technology as soon as possible. Thrive instead of waiting around for someone else to showcase the success that can be extracted from chatbots.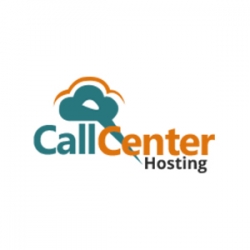 Latest posts by CCH Editor (see all)