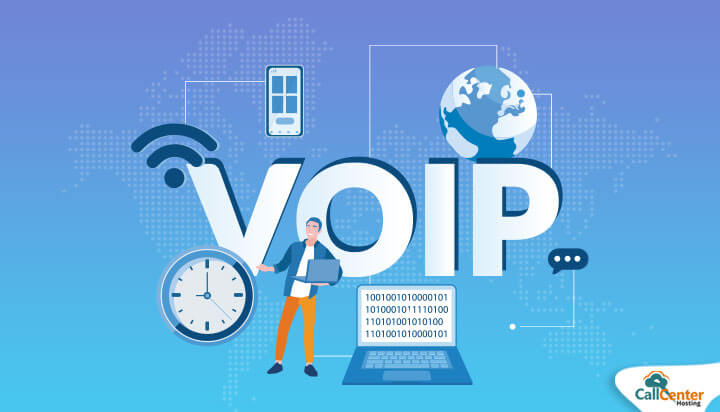 The pace at which technology has been growing in the past half a decade, the world is not very far away from being surrounded by it in every sphere. This is relevant to the communication sector too as the pace of digitization is not expected to slow down one bit.
VoIP, or Voice over Internet Protocol, is a boon and drives the communication in contact centers. And going by the sheer rate of growth, this industry is expected to reach the USD 55 billion mark in just half a decade's time (2025).
Rewind a decade back from 2020, business communications, both internal and external, were just restricted to massive corporate entities and enterprises due to the cost and maintenance.
However, the modern-day has made installing and maintaining such communication systems extremely easy and affordable, so much that even smaller corporations and startups can afford to have a big cellular network to work as a contact center.
The rise of VoIP has been the biggest reason behind the rapid development of the communications sector. But guess what, this isn't the end, the VoIP technology is still on the rising spree and 2020 is all set to have some new (and important) trend that would be interesting to watch out for.
VoIP trends to watch out for in 2020
1. Mobile 5G technology
5G is already on its way to mobile phones. This means the VoIP industry will be getting it too. Presently, there are a couple of problems that lie in the industry, like the latency of calls and the quality of the connection and service. The advent of 5G technology can improve the industry in both the front.
Unlike the present 4G VoIP networks, that take 10 milliseconds to connect, the VoIP on 5G network is expected to have a connection time of just 1 millisecond.
2. Integration of AI in VoIP
VoIP is already a very advanced communication mode that increases mobility and flexibility. However, the addition of AI can better this further by implementing digital voice assistance for the customers before the agents are available to take the call.
Moreover, sentiments' analysis could also be possible with AI so that the agents can get to know more about the callers' mood before answering. This would help them deal with the customers better.
3. Improvements in the security
VoIP communication has made it possible for massive corporations to have privacy in their business. High position holders do not have to give out their personal phone numbers or other contact details to connect with clients. However, since the communication is based on internet protocol, it is vulnerable to cyber-attacks.
However, newer developments in the VoIP networks in 2020 might ensure an additional layer of security from cyber-attacks and data theft.
4. Increase in the mobility
When it comes to VoIP-enabled contact centers, mobility has been a key aspect. More network providers offer iOS and Android applications for remote access now so as to complement the softphones and desk phones. However, cometh 2020, and this development is set to take a bigger leap.
Besides the fact that remote access via mobile applications will be more common among VoIP network providers, there could be newer and more advanced additions in the industry, like remote CRM integration, caller ID, and call recording. The availability of such features could make a grand presence among the VoIP vendors in 2020.
5. Old-school phones could die away
The contact centers and communication sectors have taken giant leaps in the past few years as technology took the driver's seat. Tradition desk phones and telecommunication network was replaced by an even better VoIP.
Though desk phones still exist in the integration of softphones with the IP network, 2020 might see these physical connecting devices die away completely. The drop in the number of land phones in use is expected to be very substantial in 2020 as the trend dies away.
In return, softphones (IP based contact centers) and remote smartphone access would be the replacement for the traditional deskphones.
6. Increase in VoIP usage in schools and educational institutes
Apart from the business sector, more number of schools and educational institutes are adopting VoIP communication. Since the trend of online learning is on a rising curve, the adoption of such an IP-based communication network would make a lot of sense. This technology is a great way to collaborate and connect with students and parents without meeting physically.
7. Use of VoIP for remote working
Remote working was earlier a trend business used to follow to ease their employees from work stress. But not this pandemic has turned everything upside down. Work from home is now a new normal for every business sector, leading to significant use of cloud-based communication. 
According to BlueWeave Consulting, the Global VoIP Market is growing steadily during this COVID-19 period. This market showed a hike from USD 20 billion in the year 2019 to around USD 55 billion by 2025. This market will grow more in these upcoming years due to several factors, and one major factor will be the COVID-19 pandemic.
VoIP solution has facilitated remote working as it helps businesses to communicate with customers in real-time. With its uncountable features such as remote login, IVR, multiple extensions, call recording, and many more creates seamless communication.
8. Growth in the video chat sector
Voice over IP has also seen a parallel growth in the video conference trend too. There have been several applications that came in the video calling sector, be it from social media platforms, third-party, or other prominent video chat platforms.
However, it has been attributed that the growth of video chat PaaS (platform as a service) will reach USD 1.7 billion in 2020. Keeping the same in mind, the usage of such video platforms can even be integrated by the vendors of VoIP. This could make it easier for businesses to have both voice and video over the same IP service.
9. The collaboration of VoIP and WebRTC
WebRTC has always been a potential threat to the VoIP industry. These Web Real-Time Communication have made it extremely seamless for people to start using internet-based communication on the go without any setup.
However, we might see a collaboration in the VoIP and WebRTC technology in 2020, which would be great news for contact centers and corporate enterprises. The seamless usage of WebRTC and the new-found security and super-fast connectivity of VoIP could be the greatest development of 2020 in the communication industry.
Summing it up
The communication industry is going in the right direction with the growth and development in the VoIP industry. Though this sector was already booming for the past few years, 2020 could be a landmark year in the development, thanks to the various supporting technologies, like 5G connectivity, increased security, and AI.
If all the expectations turn true in 2020, the communication industry could be embraced with a super-fast 5G VoIP network, while being extremely secure and hassle-free with the WebRTC, that too with the inclusion of artificial intelligence.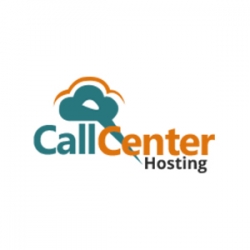 Latest posts by CCH Editor (see all)