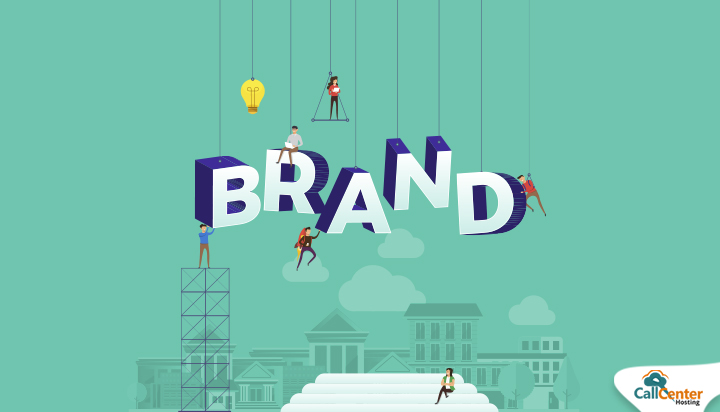 What is the difference between your home-grilled burgers and the burgers you buy from the take-away at, say, McDonald's? 
It might not be the burger. Easy access to the best ingredients in the market and multiple recipes floating around on the Internet is enough to turn any amateur home cook into a Masterchef. 
The difference is the brand that Mcdonald's has built across years—their burgers have an intangible value which gives them a competitive edge over other similar competitors.
The idea of brand building is to make your brand name synonymous with the concept of a product throughout the world, irrespective of whether it is indigenous or not. 
Today, "Vaseline" has become a generic term for any kind of petroleum jelly in most parts, with minor language modifications, of course. There is a distinct line between the conception of a business and brand popularisation. But mastering the latter can be a vexing job.
The brand becomes a differentiating factor for the success of any business as a brand name sells more. You can effectively capture the attention of your customers and establish the trustworthiness of your product. 
You can enable brand development by using several tools and processes. This is where cloud telephony comes into the picture.
Cloud telephony
Cloud telephony streamlines all the communication needs for a company. It brings all the communications channels onto a single platform hosted at the service provider's premise. The applications are made accessible to the company and customers via a "cloud". 
The adoption of cloud telephony solutions has dramatically increased since the introduction of cloud servers to replace physical data centers. The hosting of all communication channels on the cloud has far-reaching benefits to the functioning of any business. 
Remote access

to workspace tools and relevant data via the cloud. It allows employees to work and collaborate from anywhere globally, instead of being stuck to their cubicles

Extensive features

offered by cloud services in addition to the essential requirement of voice and video transmission over an IP network, including data analysis and data recovery

Ease of usage

in terms of handling huge call volumes in a short amount of time, effectively increasing the efficiency of operations and improving customer relations in the process
Cloud telephony offers several modifications which can be embedded with the entire communications network. But how exactly do these cloud solutions empower the process of brand development? We discuss how some of these tools collectively raise your company to a brand level.
1. Toll Free numbers
– Special numbers can be obtained through the cloud, specifically to enable free incoming calls from customers who want to talk to someone from the company support. Beyond creating a uniform incoming channel, you can also customise special numbers to enable the association of their usage with a specific brand.

A toll free number means that the customer can call on the number for free. The expenses are paid for by the associated brand. The offer of free customer support draws the customers towards the brand. Vanity numbers (such as 1800-CARS24) establish a connection between the brand and the customer. This reduces the hindrance between the consumer and the company through several measures, such as the redundancy of country codes.
2. Bulk SMS broadcasting
Cloud systems can send out huge volumes of SMS at a single click. We receive such personalised messages and emails from brands regularly. It is practically impossible to type out each of those emails or messages within feasible resources. Fortunately, brands employ cloud telephony to automate this task. Using this technology, businesses can simply provide their SMS template and send it to the selected contacts. 

Mass SMS broadcasting can be further customised to target specific groups through focussed campaigns. Some common ones include 'Festival Sale', which companies use to attract customers, especially repeat buyers. 
Businesses can use cloud services to gather feedback from customers to improve their services continually. Further, you can also customise customer reminders to ensure that they are always in the loop for important events.
Impact on brand development
Cloud telephony has emerged as a boon for brand managers. Earlier, brand development was restricted from engaging in two-way communication with the customer. However, cloud telephony reduces this hindrance and enables faster communication with the customers at a lesser turnaround time, a factor that governs brand success. 
Let's discuss a few ways by which cloud technology has helped the process of brand development:
a) Easy scalability of the business

The introduction of cloud solutions has eliminated the need for businesses to reach the customer physically, either for marketing purposes or support services. It has activated easy entry points for brands to reach out to the customers and empowered quicker connections. 
With cloud communications, companies can easily scale their lines up or down, depending on their needs.
During peak season, your customers can readily reach you through toll free numbers or even video chats on customised chatbots. Support agents can handle large call volumes by the utilisation of IVR systems. 
Cloud communications have revolutionised the service delivery process for businesses, allowing them to extend their services on a global scale.
b) Data analysis for social strategies

Cloud telephony possesses the backing of huge servers hosted on clouds, which can efficiently store, collate, and analyse voice and text data. It has eased the entire process of social listening by gathering all the relevant data into a single repository. This allows companies to listen to feedback and improve their operations.

Further, social campaigns for brand marketing can be more efficiently devised based on the insights generated from the social analysis. 
Cues picked up from customer feedback can be pooled together efficiently via the cloud, and they can help marketers develop an effective social strategy.
c) Cost-effective solutions

Brand development might take longer than most businesses expect, and the continuous money burn to drive brand development activities can harm the company's interests in the longer run. Cloud solutions present a solution to this problem through their "pay-as-you-go" structure.

Instead of blocking investment costs upfront, businesses can rent the solutions as per their requirements and scale up (or down) quickly. 
The ease of cloud deployment allows business owners to decide which features to pick and which ones to abandon.
d) Improved customer experience
Cloud communication solutions have transformed the customer communication landscape by improving response rates through automated IVR systems and video chat options. 
Additionally, unlike traditional support units, the cloud is online and is accessible to anyone, anywhere, anytime. This flexibility greatly enhances the customer experience.

A happy customer remembers the holistic experience offered by a brand, and that ensures gradual word-of-mouth, sowing the first seeds of brand growth. Further, customers can seek out information in seconds from cloud-hosted chatbots, leading to improved customer satisfaction and retention. 
Before cloud services came into existence, brand development was a rather 'tedious' task, often left to either the more organic or the more traditional methods of marketing and support. However, cloud telephony has offered these business owners the required tools to make the transition to a brand more efficient and faster.
To know more about this, get on-call with our cloud experts at 1-800-346-4974 or drop an email at sales@callcenterhosting.com!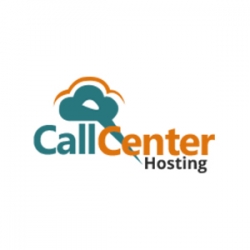 Latest posts by CCH Editor (see all)