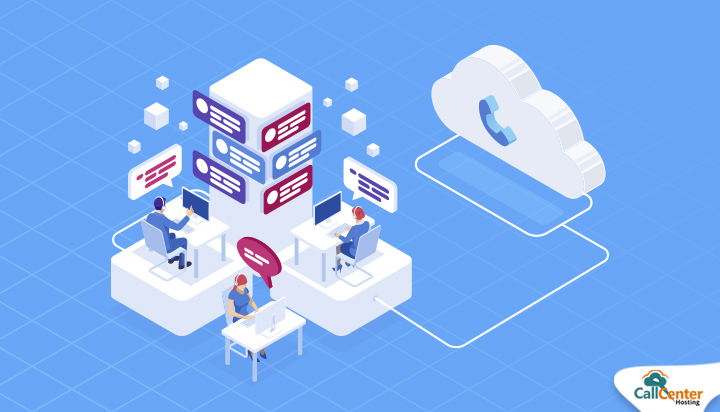 Undoubtedly, communication is the lifeblood for every organisation to grow. This applies to all businesses irrespective of their sizes. 
Previously, the notion was that high-end technology and infrastructure are meant only for larger enterprises. Small businesses overlooked the need to embrace technological innovations. They either lacked the funds to incorporate them or simply weren't open to exploring modern technology.
Today, the scenario businesses function in has undergone a drastic transformation. With the advent of technology, it has become a prerequisite to keep pace with evolving trends and shifting demands. This helps small businesses to stay on par with industry demands, thereby enabling them to remain competitive. 
As a small business owner, one such technological adoption is the hosted PBX system. So, how can a hosted PBX system contribute towards the growth of SMBs? 
Let's find out.
What Is A Hosted PBX System?
As the name suggests, a hosted PBX system is a cloud-based telephony system. This means that they run via an Internet connection. When you use a cloud-based telephony system, you automatically save on upfront infrastructural costs. 
Since small businesses function on stringent budgets, implementing a hosted PBX system offers several benefits. Furthermore, they do not need additional on-premise phone lines––this adds value to their innumerable advantages. 
How Hosted PBX Systems Can Benefit Small Businesses
We have listed a few ways hosted PBX systems can benefit small businesses.
1. Improved accessibility
Remote work has become the new normal, especially after the arrival of this pandemic. A hybrid working model wherein companies have a certain percentage of employees working from home and few others supporting on-premise did exist to a small degree. 
This model helps save infrastructural costs and allows you to hire amazing talents and creative minds from across the globe. 
When you implement hosted PBX systems, your business does not need any on-premise infrastructure. All your technical, infrastructural requirements are taken charge of by your service provider from a centralised location. 
This also means that your data is saved on a centralised repository that can be accessed by authorised employees from anywhere and anytime irrespective of their locations or time zones.
This capability of hosted PBX telephony systems improves uninterrupted accessibility to data. Also, this capability helps maintain virtual workspaces that have proven to be beneficial during a crisis like the ongoing pandemic.
2. Cost-effectiveness
Your small business may have a limited budget for infrastructure and maintenance of IT systems. You should also note that having an on-premise IT infrastructure involves various ongoing processes like regular system updates, patching, and technical troubleshooting. As a small business, this may prove extravagant.
However, when you choose a cloud-hosted PBX system, your service provider takes complete charge of your telephony system. From the installation of phone lines to maintenance, they perform end-to-end activities. This saves you considerable funds. Moreover, cloud-based systems do not need you to set up an on-premise IT environment to run your telephony system. All this together ensures that you do not go bankrupt in an attempt to implement a PBX telephony system.
3. Scalability
In conventional systems, you will need to specify the number of phone lines. And increasing or decreasing them is a herculean task. Also, traditional systems function on a flat monthly charge irrespective of whether you use the resources or not. 
In the case of cloud-hosted PBX telephony systems, scalability is a competent capability. You function on a pay-as-you-use model; that is, you will need to pay only for the resources you use. 
For example, consider that you have demanded 12 phone lines for your small business. You realise that your business is going to face a spike in the number of calls due to seasonal demand. You will simply need to inform your service provider about the increase in the number of phone lines. 
Now, consider you have increased your phone lines from 12 to 20. As per the pas-as-you-use model, you will have to pay extra only for the 8 additional phone lines for the period you have used them for. 
Further, you can scale back to the original 12 phone lines after your spike is over. This capability to scale up and down resources enables businesses to cope with emerging technological requirements and helps them remain competitive.
4. State-of-the-art capabilities
Cloud-hosted PBX telephony systems are not limited to inbound and outbound calling capabilities. They have several other features like call routing, IVR systems, SMS services, and much more.
For example, the incorporation of an Interactive Voice Response (IVR) system engages your clients when they try to contact you. You can play important information about your latest services and products while callers wait to get connected with an agent. 
Also, an IVR system offers appropriate options on a menu that the customer can choose. This will help them reach out to the desired department directly. Further, call waiting and call routing options help direct calls to representatives who are available to attend calls.
Texting options in telephony systems help your customers contact you through text messages. This helps when you have long customer queues. Clients can send messages which land in your agent's inbox who can then reply to these texts when they're not on calls. This feature also helps them multitask and deal with more callers simultaneously. 
Having these features in your hosted PBX system will also help you showcase your business as a more professional and reliable brand.
5. Voice Over IP capabilities
One significant advantage of the cloud-based PBX system is that they come with Voice Over IP (VoIP) capabilities. This eliminates the need to have physical telephones. Though VoIP systems do function on physical telephones, they can be operated using softphones too. 
Softphones or software-based phones only need to be installed on laptops, desktops or mobile phones. This offers you the ability to work from anywhere rather than staying glued to your desk phone to attend calls. 
For example, suppose your agents are unable to stay at the workplace after a certain hour. Softphones allow them to take calls from their smartphone no matter where they are. Thus, work never needs to stop. 
This ensures uninterrupted services and eliminates the need for specific on-premise equipment to attend to customers.
6. Enables unified communication
Unified communication is a system wherein employees obtain a holistic view of organisational data. Such communication systems help break through silos and allow the free flow of information across a small business. They also eliminate dependency on individual employees.
For example, consider a scenario wherein your small business contact centre is receiving calls. Your representative needs additional information from the accounts department to resolve the customer query. In the case of a traditional communication system, your agent will need to visit the accounts department or contact them for the information. 
However, when you have a unified communication system, all your departments are integrated and linked with each other. You can simply message the concerned person for the information. 
Also, communication systems facilitate the integration of Customer Relationship Management (CRM) systems. This enables maintaining customer information from various sources on a single page. These capabilities help your representatives efficiently handle customers while offering expedited solutions. 
To conclude
Small businesses often hesitate in adopting modern technology methodologies to improve their processes. This can be due to inadequate expertise or the fear of expenditure.
However, hosted PBX systems are specifically meant for businesses who care for their budget. It comes with several benefits apart from being cost-effective. Embracing this technological invention will help small enterprises reap maximum benefits and stand out in the competition.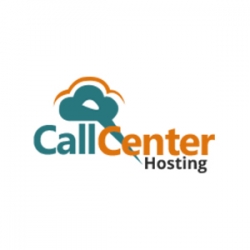 Latest posts by CCH Editor (see all)