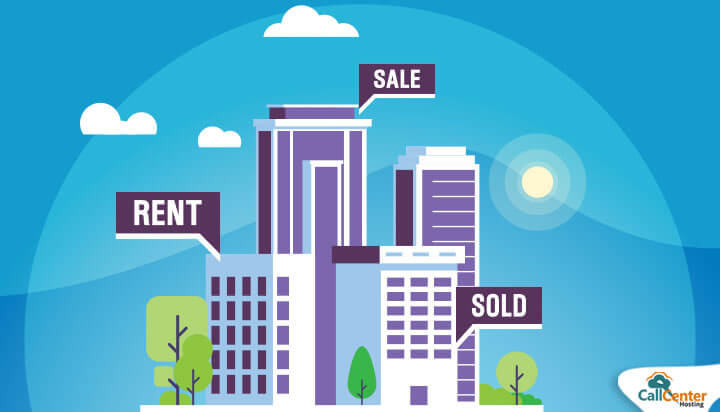 Regardless of the season, time, or changing market trends, the real estate sector always surfs on top of the waves. After all, shelter is a basic human need, and the search for a luxurious living space is a constant in this era. 
The real estate industry is completely customer-centric, and thus, it is imperative for firms to stay in touch with their buyers at all times. They need to maintain a profitable and healthy relationship and build a professional reputation. 
However, calling a large number of people takes up a lot of time and effort.  In such scenarios, it's in the business' best interest to use efficient tools like toll free numbers (TFN) to handle bulk calls. 
Toll free numbers keep customers connected to your brand at all times. These numbers essentially consist of specific area codes followed by a catchy pattern of digits. This increases the recall value and your business stays embedded in callers' minds. 
What makes toll free numbers special for business?
Toll free numbers grab attention quickly and leave a lasting impression. And the best part? Since the company bears the call charges, customers can contact you free of cost. This cost-effective feature benefits and further engages your customers. 
Additionally, toll free numbers allow real estate firms to establish their name in the international market. Irrespective of the company size, these numbers can process huge volumes of sales calls.
The role of toll free numbers in real estate operations
In the course of performing regular chores and other daily tasks, people often find themselves in a hurry and don't take the time to save contacts. This is where toll free numbers come in since clients can easily recall them anytime to connect with you. 
Buying a house is a big deal, which means that during the process of the purchase, your client wants to be in constant touch with you, be it about last-minute anxiety, doubts regarding paperwork, or simply for advice. These numbers allow you to stay in contact 24×7 to aid people in this big decision. 
For marketing campaigns, businesses have traditionally preferred communication platforms like billboards and advertisements—with a toll free number flashing in bold to grab attention. Vanity numbers work wonders for businesses willing to accelerate customer engagement and enhance the number of inbound calls. These numbers, if merged with clever marketing strategies, can build a brand's image and increase recognition. Real estate agents can benefit from toll free phone numbers for lead generation. You may have seen boards outside houses on the market simply saying "For Sale. Contact 1800-xx-xxx". After all, the best way to begin a buyer's journey in the real estate industry is through a detailed conversation about the prospects.
Here are some real-life instances where toll free numbers brought a change in the real estate business:
Take a look at the success story of DPL Homes in Delhi-NCR. The company was experiencing a low lead conversion rate due to the lack of contact solutions. A unified and integrated communication resource was needed to increase customers. At this point, toll free numbers filled the gap and made sure a suitable staff would attend each inbound call. As a result, the company witnessed a boost in its ROI that remained consistent over time.   

KV Developers, a renowned real estate company, was in need of an efficient communication tool that could store ample customer details. The firm also needed a channel to receive customer feedback. Although there were service charges levied for each call received, they were negligible in the face of the profits they earned. With an 1800 toll free number, buyer information could be collected as part of the marketing strategy as well. A win-win situation!
Ways to market your toll free number 
Once you've decided to employ a toll free phone number, you can market it in different ways. If you advertise the number in a public place or a television advertisement, it leaves an impression on the viewers. 
Real estate companies can easily generate leads by using TFNs as an efficient marketing campaign. The most convenient way is to put up a billboard that flashes your toll free number with high visibility. A lot of people are on the road for a major part of their day, which makes billboards effective for drawing attention to your number. 
Additionally, websites and business cards are convenient ways to spread your contact details out to numerous people.  You can even use flyers, merchandise, or radio commercials to promote your toll free number. 
What can you do with a toll free number?
1. Build a recall value for your brand
A toll free number will allow prospective home-buyers to contact you with easy-to-recall helpline numbers. For example, a vanity number that spells out your business, such as 1800-XX-REALESTATE, can be embedded into customer memory. 
2. Enhance customer satisfaction
Integrate your toll free number with leading CRM software to upgrade your services and reduce agents' efforts. Integrations make operations more organized and allow better collaboration.
Let's understand this with an example: A customer wishes to enquire about a certain property. When they contact you, if their query is not clarified at once by the best-suited agent, they're left dissatisfied. 
Instead, if you can offer a positive customer experience without any hassle, it reflects a positive business image. Customers and representatives alike enjoy the ultimate benefits of CRM integration with your toll free number.
3. Go international
You can establish a nationwide presence for your company with toll free numbers. If your company has a global presence, these numbers can build consumer trust in your operations. This is especially important for a real estate company, since people are the most cautious about buying property and require absolute confidence in your brand. 
Multiple toll free numbers with different country codes reflect an international business image. Customers from across the world can then contact the company and communicate with the realtor.
Buyers and investors may wish to own a property scattered over the globe. It is often mandatory for a global brand to be internationally available so that anyone can easily approach it. A contact number with high-recall value has the potential to attract a great deal of publicity among the diversely located customers and buyers.
4. Generate more leads
The audience usually prefers calling as it is the most convenient and cost-efficient tool. A toll free number offers customers the liberty to simply dial up a phone number without worrying about time zones. By encouraging inbound calls, you're generating new leads as well. 
When it comes to buying a property, buyers and investors often look for a reliable and customer-centric realtor. Owning an established toll free number generates a sense of worthiness among people, thereby earning you more leads. 
5. Improved ROI
The main aim of every realtor is to obtain as much ROI as possible. This is magnified in the real estate industry since the income is largely dependent on profits earned in lieu of the input and investment in the property. 
Deploying a toll free number service is an investment to build a buyer base and keep customers in close vicinity. A toll free number can also aid you in the enquiring processes. For instance, looking for a property with high cash returns can increase your ROI to as high as 10 to 12%. To be aware about such profiting property would require you to be in contact with the sources. 
6. Enhance credibility
Toll free numbers increase the credibility of the brand and enhance the brand's image, regardless of the business' size. Credibility plays an essential role in allowing companies to target new markets and introduce new products. Buyers are often skeptical about investing a large sum in a piece of land and often have several doubts.
Toll free numbers give customers the promise of a valid contact number on the top or middle of a web page. This gives them an idea about the company's ability to handle customer queries and increase their market reputation. 
A toll free number helps buyers reach out to the real estate company with minimum effort. An internal toll free number imbibes a feeling of care among your clientele and assures them that your business is within their reach.
CallCentreHosting provides exemplary toll free number services that simplify and upgrade your business to meet market standards. Contact the sales team at 1-800-346-4974.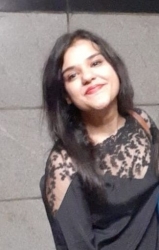 Latest posts by Aashita Sharma (see all)